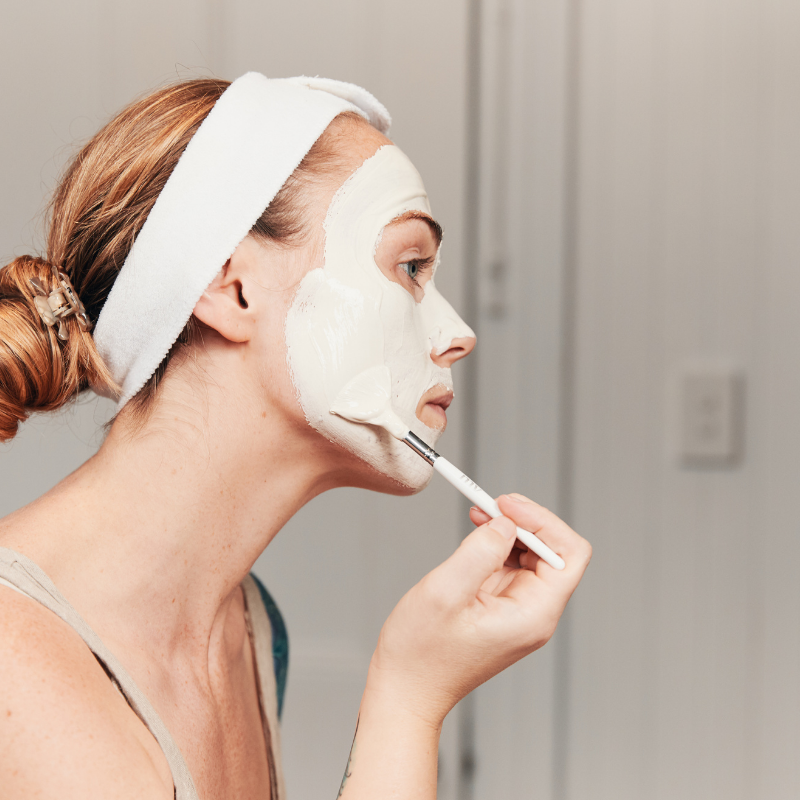 The Mineral Mask Ritual
An inspiring way to express self-care through weekly ritual. This wonderful mineral drink from the outside-in will transform your skin in the most gentle way possible. A game changer for those seeking a clear, soft, and refined complexion.
Step By Step - See How It's Done
Before you start...
You'll need to complete steps 1-4 of our 3 Minute Skin Ritual to prep your skin for this mineral rich drink.
1
Create a silky cream by blending 2 heaped teaspoons of pure powdered mask with fresh spring water into the hand-crafted ceramic mixing cup. To achieve the perfect creamy consistency, add the water very slowly, while blending.
2
Using feather soft brush strokes, glide this lush mask over the contours of your face avoiding brows, hairline, and lips.
3
Close your eyes - find inner stillness - and allow this mineral rich skin-drink to soothe, soften and refine.
4
Before the mask dries completely, hold a steamy compress cloth against your face to gently and thoroughly remove the mask, revealing a clear and refined complexion.
5
Finally, massage with your favourite MV treatment product/s. Or for the ultimate skin-loving experience, continue on with the 9 Oil Ritual for a truly radiant glow.
The Mineral Mask Ritual Essentials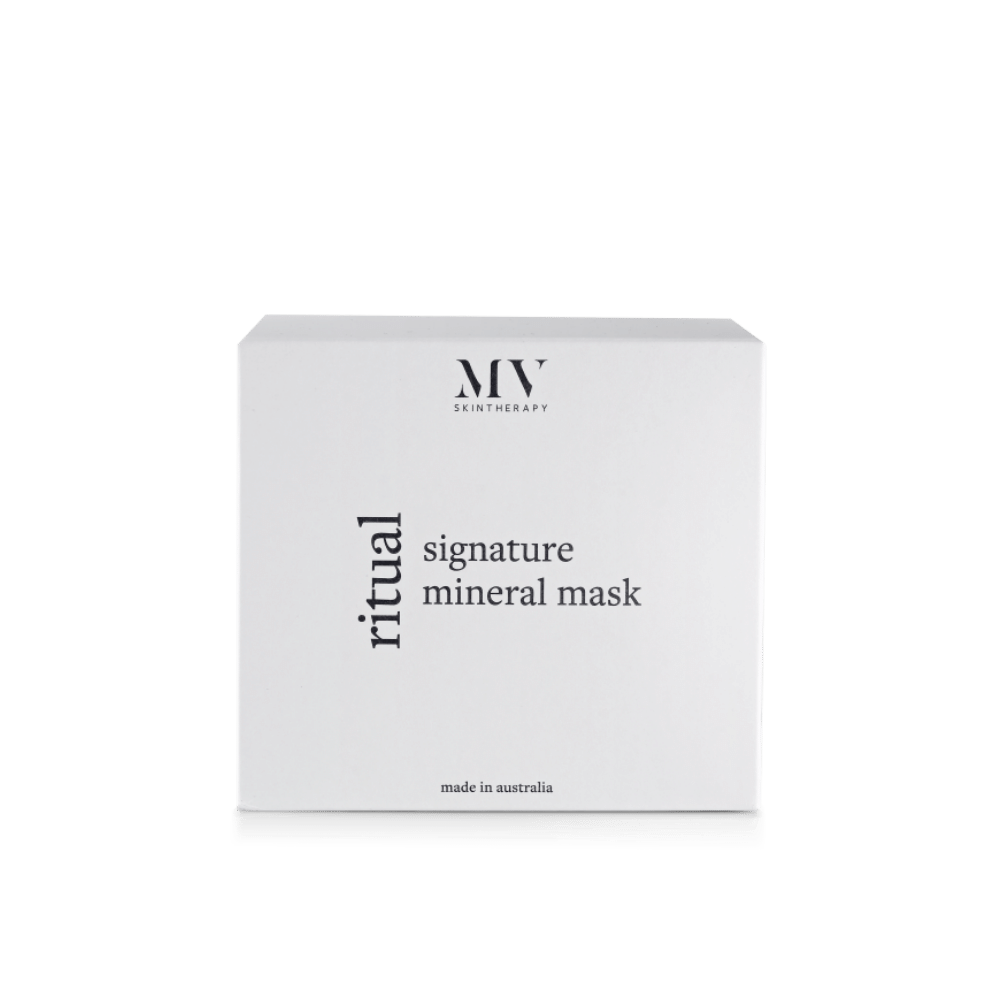 Fast Track Your Road To Radiance
A fusion of skin loving therapy and nurturing self-care.
An opportunity to come dynamically back to the present, and when infused with consciousness and inner stillness becomes an unforgettable and powerful ritual to return a clear complexion and an enviable glow.
100% Australian made & owned
100% Australian made & owned