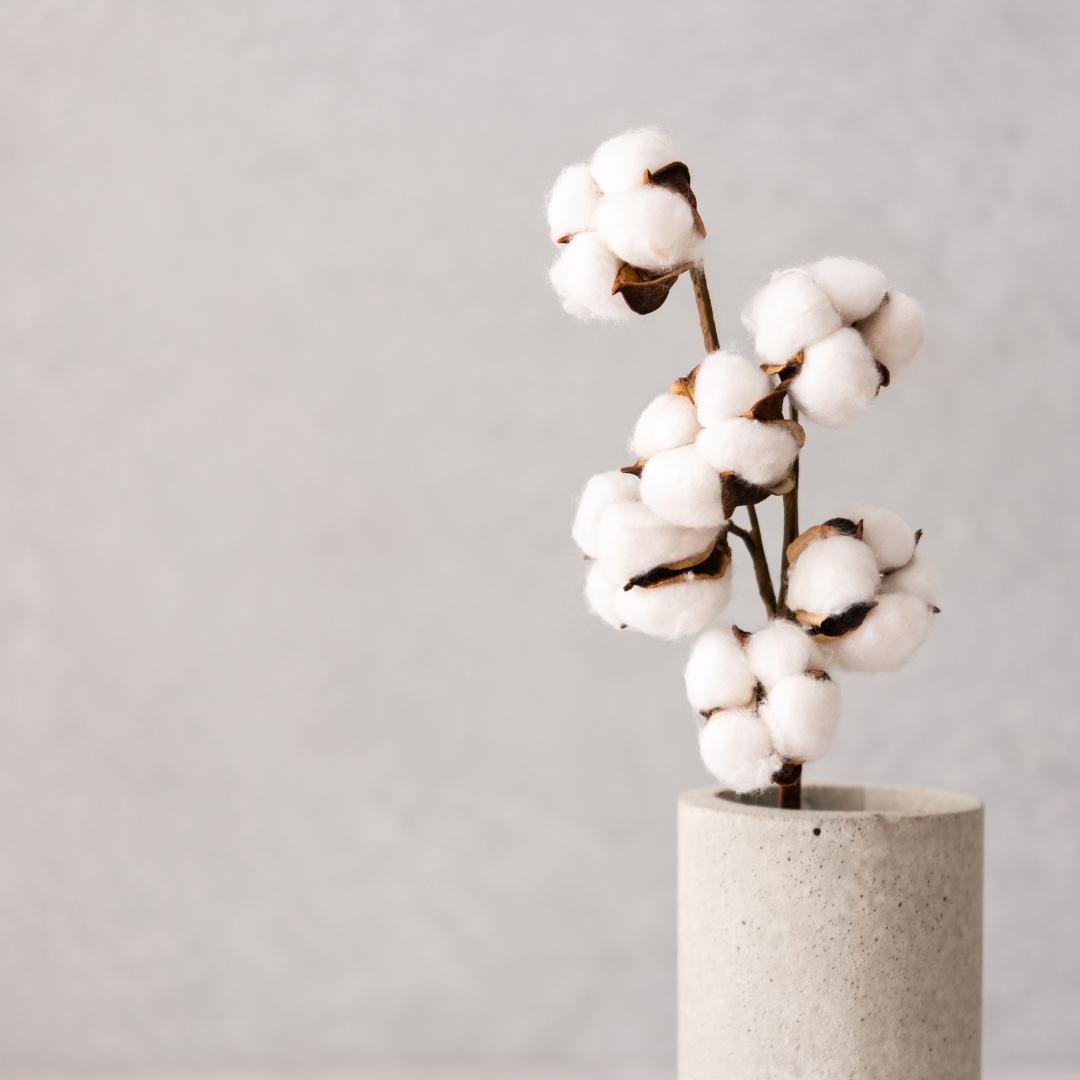 MV was created because of, and for, sensitive skin.
Back in 1997, a client of mine reached out to me after experiencing a serious petrochemical sensitivity to a very well-known skincare product. This led me down a path of intensive research and shocking discoveries about the common ingredients used in conventional skincare, and their damaging implications for health. There was no way I could continue using these products on my clients' skins - and as there was no such thing as the 'green beauty' industry, I was forced to study skincare formulation and plant medicine, to create something that would treat and soothe my distressed clients' skin.
It worked!
From there, MV grew into a small and considered range. I opened a holistic skin clinic, aligned myself with complementary healthcare practitioners, and became known as the 'Sensitive Skin Expert'. Travelling the world as a celebrity facialist, I was able to apply my skin health philosophy, alongside MV's therapeutic formulations - to transform the skin of some of the worlds most discerning skincare users.
My approach to treating sensitivity is simple and kind. It focuses on calming inflammation, strengthening the delicate skin-barrier, repairing the integrity of the skin, calming the nervous system, and providing ongoing daily protection.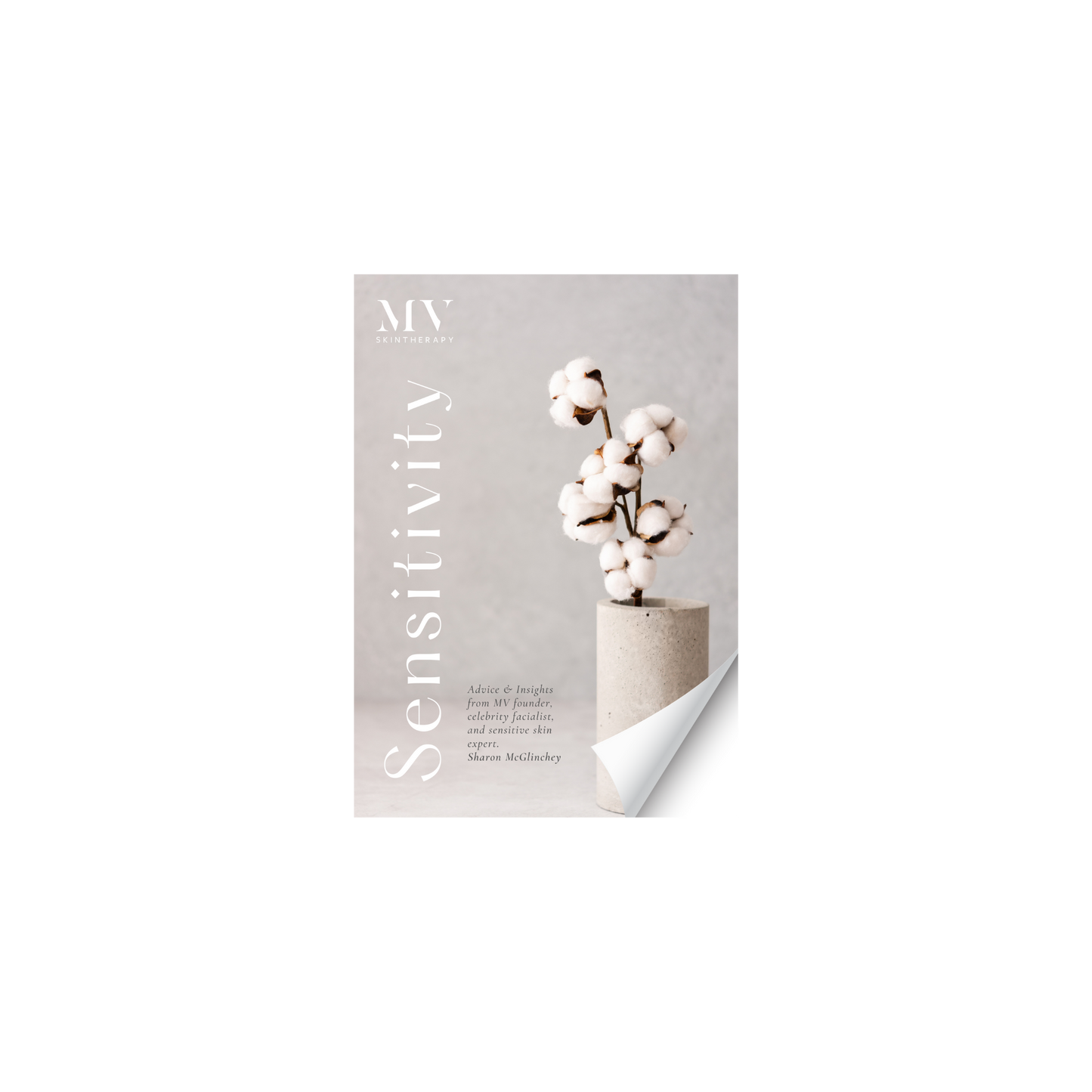 FREE Sensitivity eBook
For those who suffer from mild, moderate, acute, or chronic sensitivity, I have created an educational e-book full of resources that will calm and transform sensitive skin, the MV way. 

You will learn:
・What 'really' is sensitivity
・The difference between sensitive & sensitised skin
・Common misconceptions about sensitivity
・Symptoms, risks, and aggravating factors for sensitive skin
・The true underlying cause of sensitivity
・How to treat sensitive skin
・My Top Tips for Sensitivity
・A simple 2 phase Sensitivity Program, with detailed steps for how to use MV products to de-sensitise and strengthen even the most sensitive skin
The Sensitive Skin Saviours
This program will reset the inflammatory cascade, as these formulations are designed to work with the skins own natural rhythms and pathways. At the end of the program you will have successfully strengthened the skin barrier, and improved the integrity of the skin structure. After PHASE I you can now move into PHASE II of the program.
PHASE I
The first step in calming and soothing sensitive skin
These are the core products to the MV range, on which the foundations of radiant, healthy, skin are formed.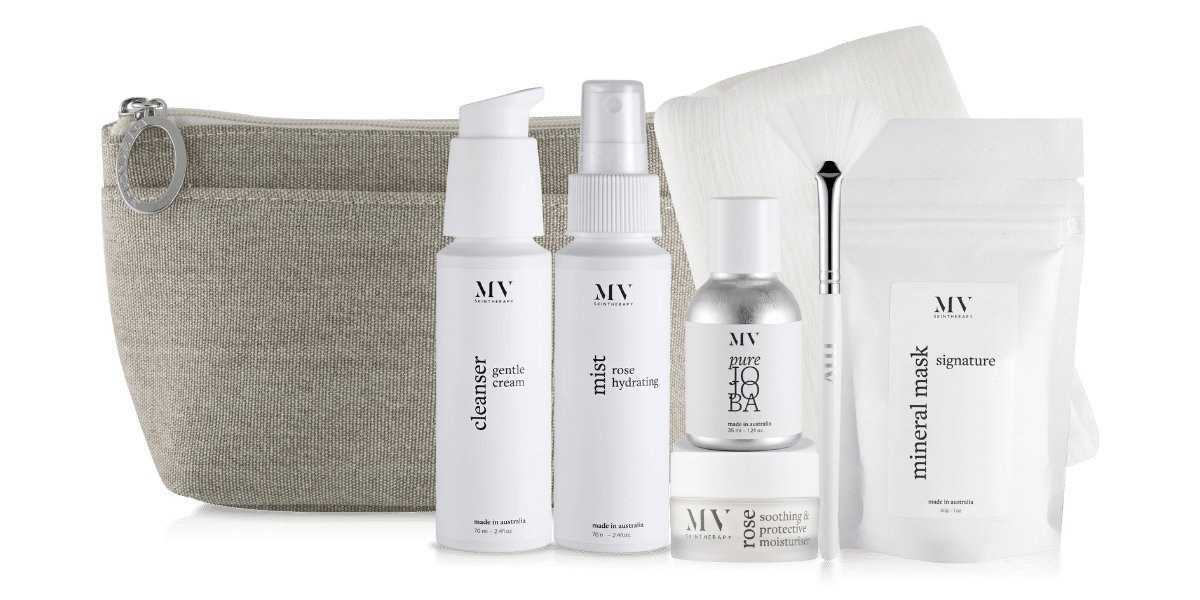 The Sensitive Saviours
The contents of The Radiance Starter Kit contain all the core products that I consider foundational to the management of every barrier impaired skin condition, including sensitivity.
PHASE II
After 4 weeks of PHASE I you would have mastered the art of skincare as selfcare, and drastically improved your skin function. PHASE II now introduces our Serum and/or Oil Boosters into your ritual.

We suggest you listen to your skin, and move through the next steps of PHASE II based on whether you started the program with either mild, or moderate sensitivity. The MV approach adopts a slow and mindful approach to healing.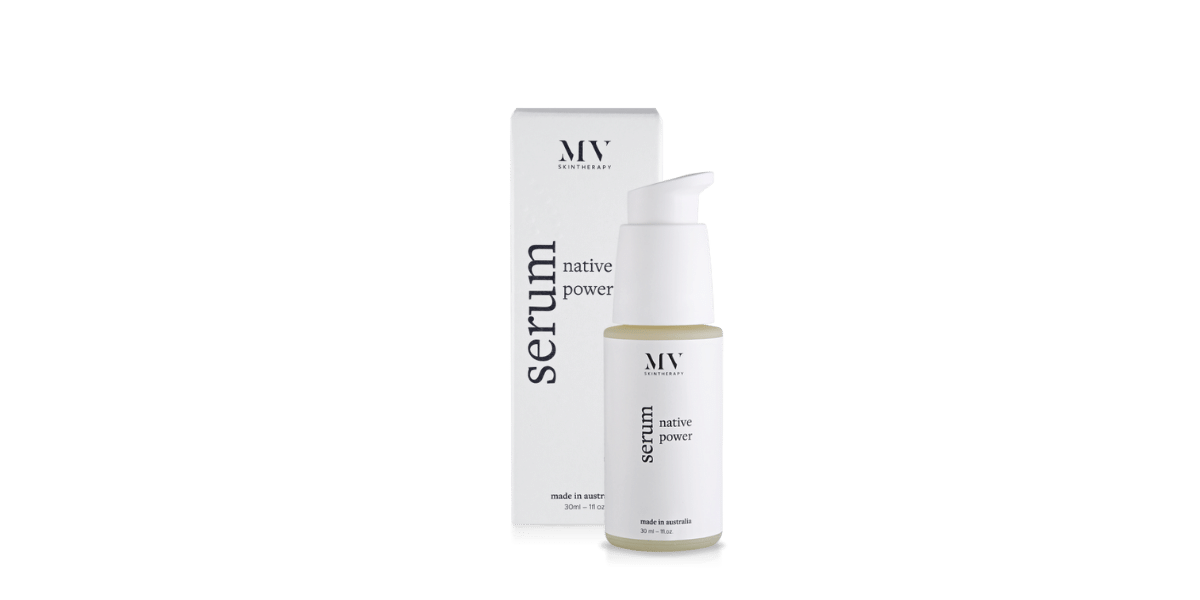 Skin Quenching Serum
A skin quenching burst of hydrating hyaluronic acid with Australian Native Extracts to soothe, repair, and regenerate.

NB: Not prescribed for skins experiencing moderate/high sensitivity.
Choose A Specialised Booster
Rose Plus Booster
This 5x award winner blends precious Rose Otto essential oil with Rosehip, Rose Geranium, Vitamin E, Camellia and Jojoba to hydrate and strengthen, delivering clear skin and a dewy glow.
Skin Types: Sensitive, Delicate, Hormonal, Imbalanced, Dehydrated, Rosacea
OR
Brimming with omega-rich oils and powerful anti-inflammatory extracts including Carrot Seed, Australian Sandalwood, German and Roman Chamomile, this aromatic salve is a 'Skin Repair' essential.
Skin Types: Sensitive, Parched, Dry, Flaky, Reactive, Inflamed, Eczema
Step By Step Layering For Phase II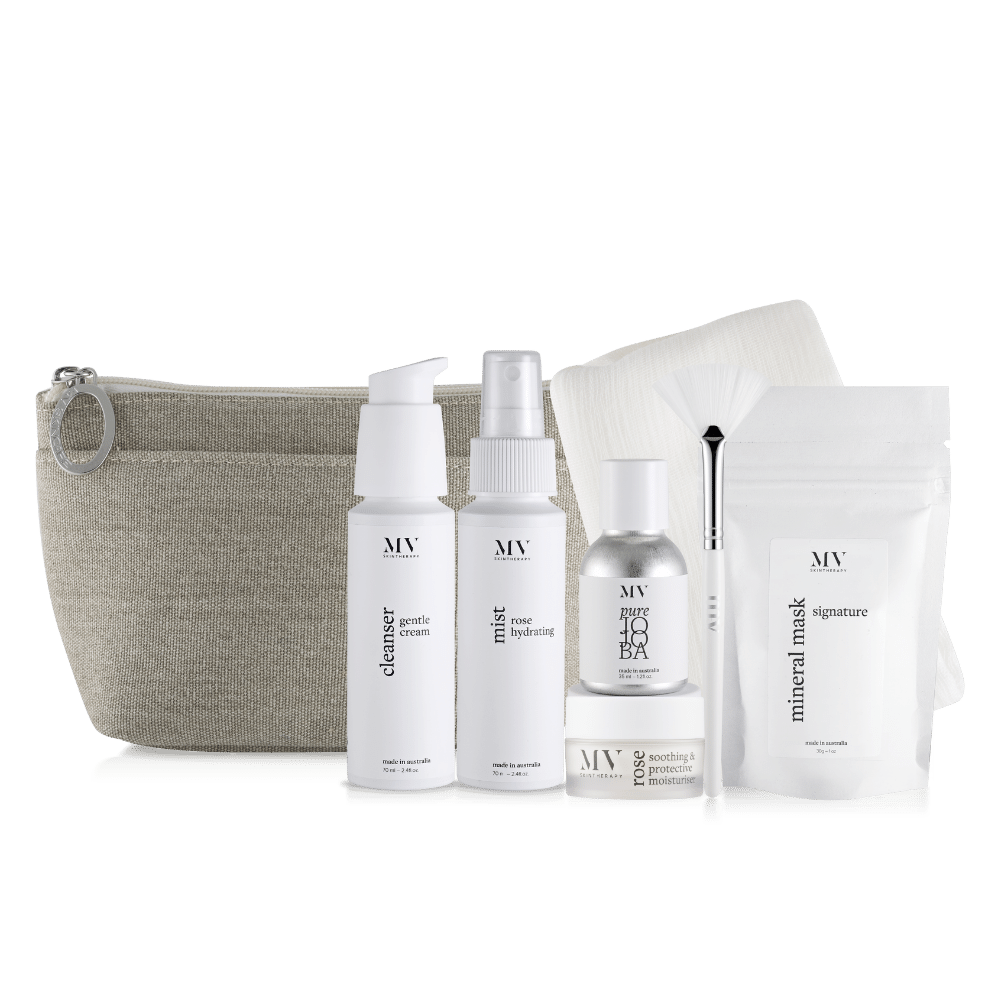 Get Started
The contents of The Radiance Starter Kit contain all the core products that I consider foundational to the management of every barrier impaired skin condition, including sensitivity.
100% Australian made & owned
Small-batch & handcrafted
Therapeutic grade formulations
100% Australian made & owned
Small-batch & handcrafted
Therapeutic grade formulations