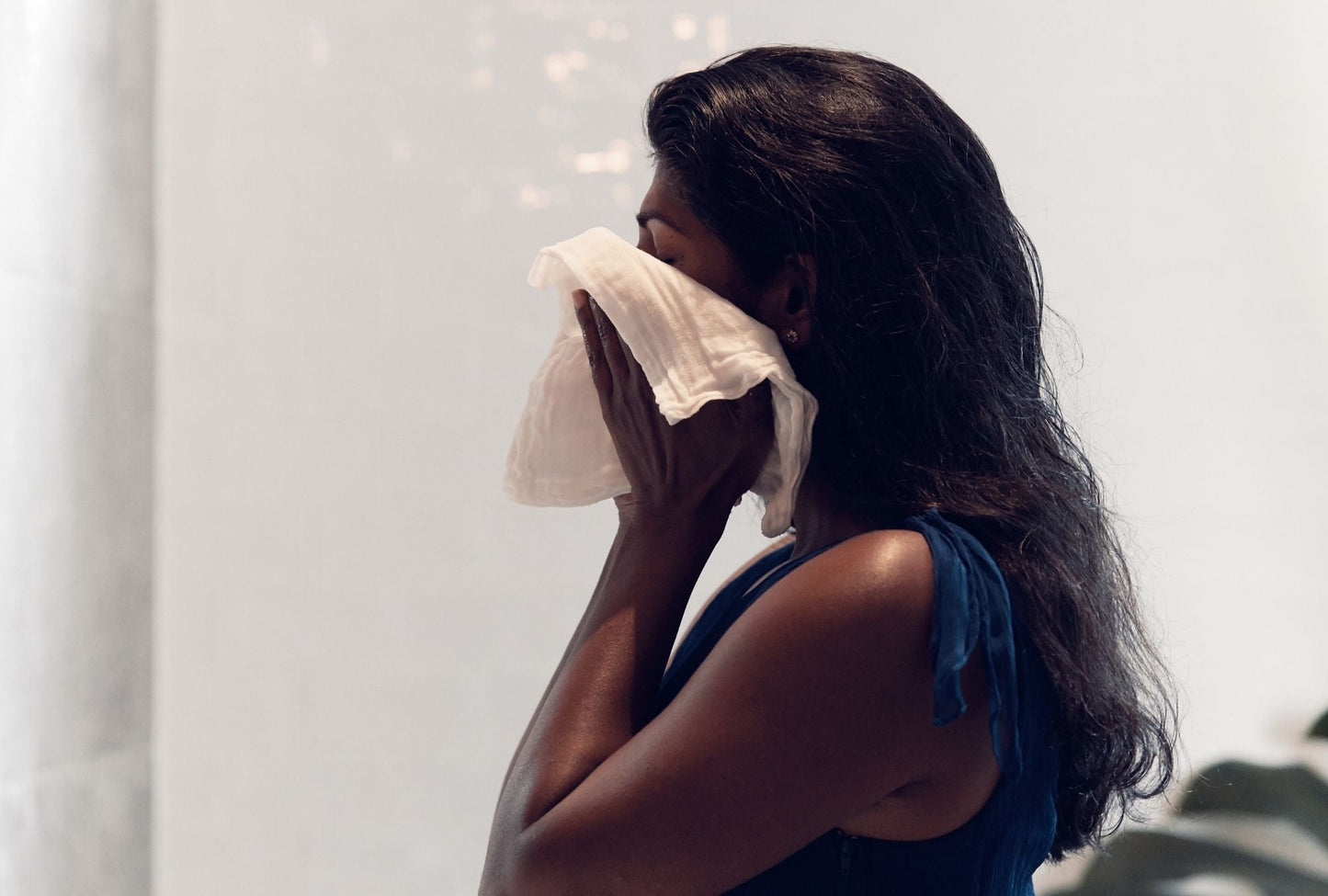 Discover the gentle, restorative power of compressing.
More than 25 years ago, MV SKINTHERAPY founder Sharon McGlinchey abandoned harsh, skin-stripping exfoliation techniques for the simple and empowering ritual of warm compressing.
Say goodbye to cleansing as you know it.

For decades, the skincare industry has been doing your skin a disservice. Harsh, stripping, foaming cleansers that leave your skin tight and squeaky have no place in a therapeutic skincare routine. Our Pure Jojoba will melt-away the days eyemakeup, and give those luscious lashes a conditioning treatment at the same time. Treat your skin to a spa experience and discover our multi award-winning and celebrity adored Gentle Cream Cleanser for a calm, plump, and bouncy-soft complexion. Next, indulge in our oil cleansing ritual with the 9 Oil Radiance Tonic for an out-of-this-world radiant glow. Prefer something uber simple? Why not try our Gentle Cleansing Bar, perfect for teens, men who wet shave, and those on the go-go-go.
100% Australian Made & Owned
On Sydney's Northern Beaches
Small-batch & Handcrafted
Artisanally produced
Therapeutic Grade
Fewer ingredients, in higher concentrations
100% Australian Made & Owned
On Sydney's Northern Beaches
Small-batch & Handcrafted
Artisanally produced
Therapeutic Grade
Fewer ingredients, in higher concentrations