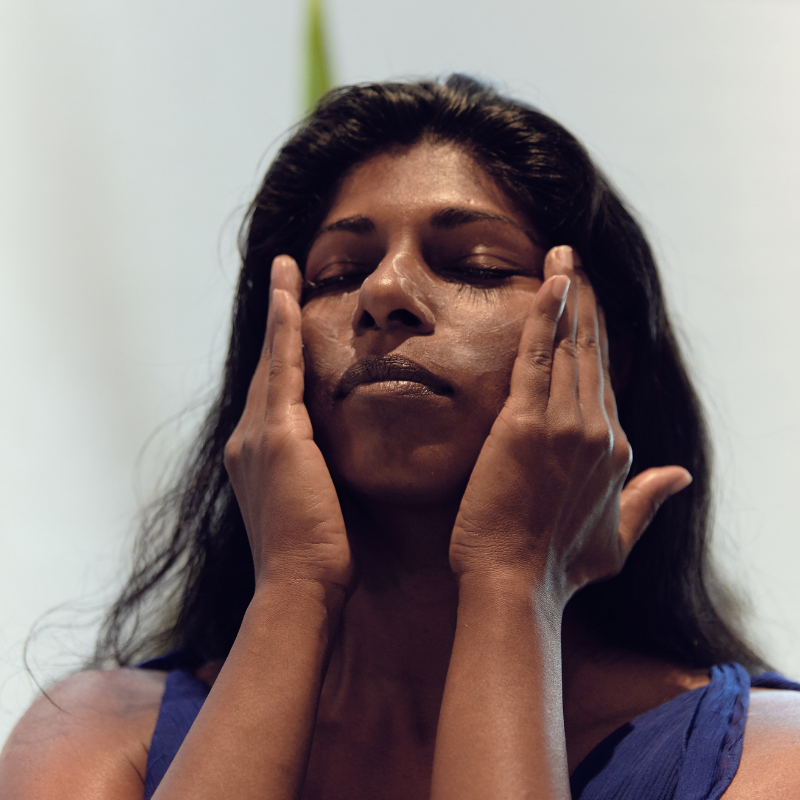 The 3 Minute Skin Ritual
The foundations of ritualistic self-care.
Enjoy these precious moments every day to come back into your 'feeling' body, calm your nervous system, and nurture your skin.
Step By Step - See How It's Done
1
Cleanse your eye area by placing 4 drops of Pure Jojoba across the centre of a damp cotton disc, holding for a slow-count-of-five before sweeping away. Repeat several times to gently cleanse and condition the lashes.
2
Half fill a sink/basin with warm to hot water. Smooth 1-2 pumps of Gentle Cream Cleanser onto dry (yes, dry) skin, then, with wet fingertips gently massage for no more than 15 seconds.
3
Immerse Compress Cloth into the water and wring tightly to create your steamy compress.
4
Hold compress against your face – inhaling deeply to find your inner stillness. Relax your shoulders. Breathe. Come back into your body. Wipe away with slow and deliberate movements. Re-immerse cloth and repeat compress 2-4 times to reveal a fresh, dewy complexion.
5
As your final step for a nourishing treatment, spritz with our Rose Hydrating Mist then – while the skin is still damp – apply your prescribed MV Treatment product, or simply smooth our Rose Moisturiser over your face and neck with relaxed palms.
The 3 Minute Skin Ritual Essentials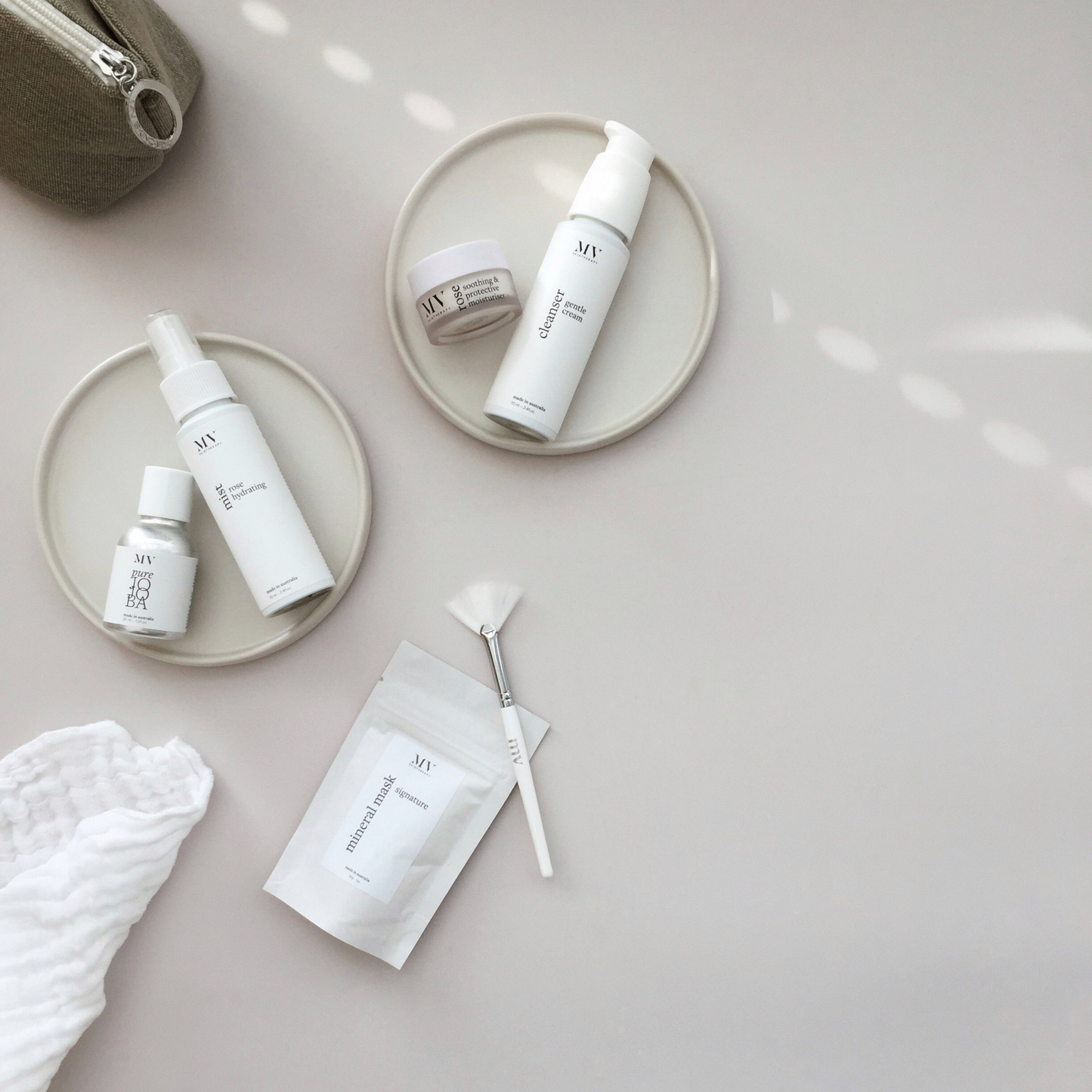 Fast Track Your Road To Radiance
2 Rituals in 1

The Radiance Starter Kit contains all the core essentials required for two of our iconic skin rituals.
3 Minute Skin Ritual & Signature Mask Ritual

Introducing you to the transformative power of skincare, reimagined as selfcare.
100% Australian made & owned
100% Australian made & owned