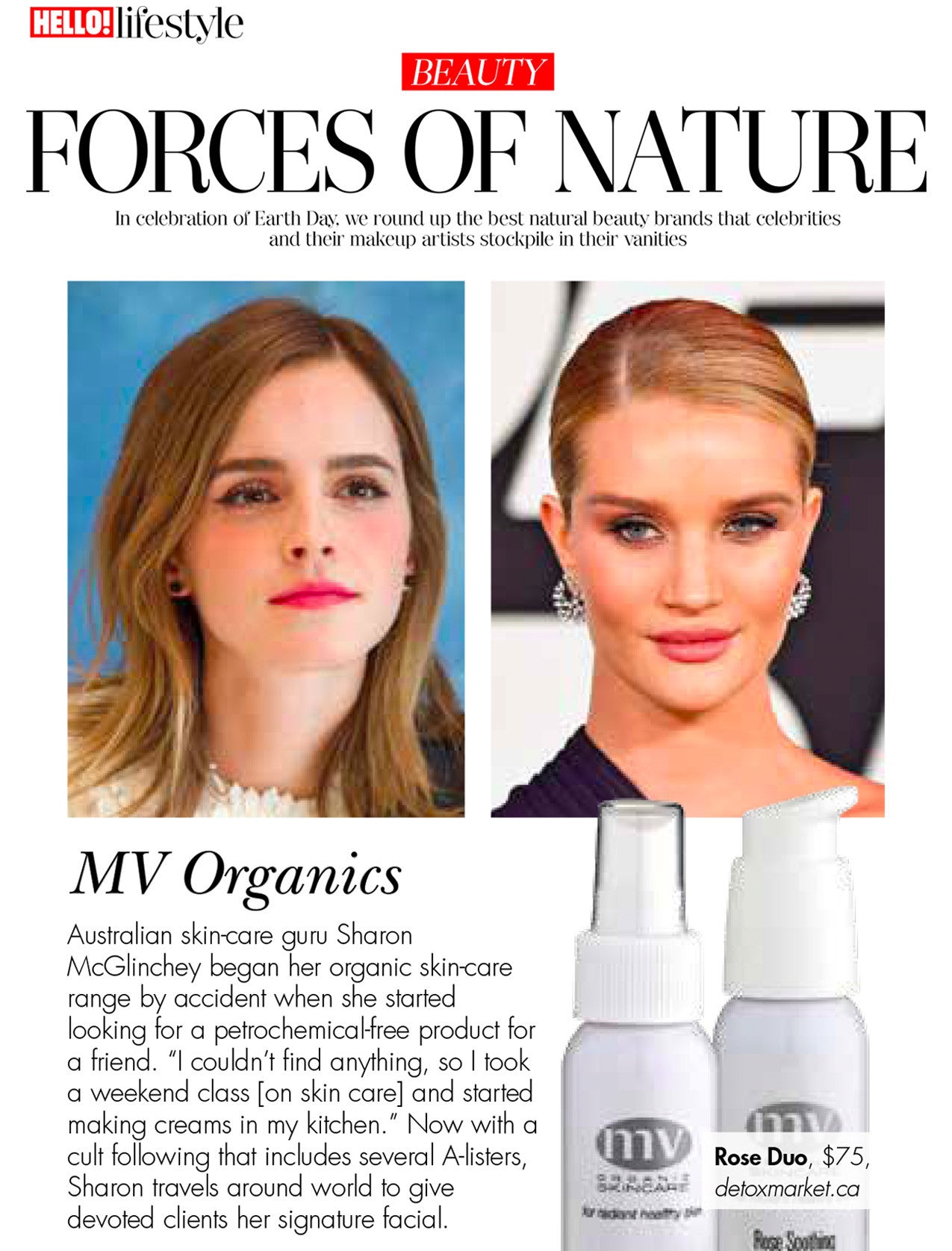 Forces of Nature
In celebration of Earth Day, we round up the best natural beauty brands that celebrities and their makeup artists stockpile in their vanities
MV Skintherapy
Australian skin-care guru Sharon McGlinchey began her organic skin-care range by accident when she started looking for a petrochemical-free product for a friend. "I couldn't find anything, so I took a weekend class [on skin care] and started making creams in my kitchen." Now with a cult following that includes several A-listers, Sharon travels around world to give devoted clients her signature facial.
Celeb Fans
Emma Watson, Cate Blanchett, Rosie Huntington-Whiteley, Maggie Gyllenhaal, Cara Delevingne
Cult Fave
"My skin-care philosophy has always been to keep it simple and support skin with ingredients that have health benefits," Sharon says of her Pure Jojoba oil, which is Emma Watson's go-to.
New Must-Have
With high concentrations of active ingredients, Sharon tells clients to use less product and not to overburden skin. "Products are made to work together to maximum benefits," Sharon says of the Rose Hydrating Mist and Rose Soothing and Protective Moisturiser.