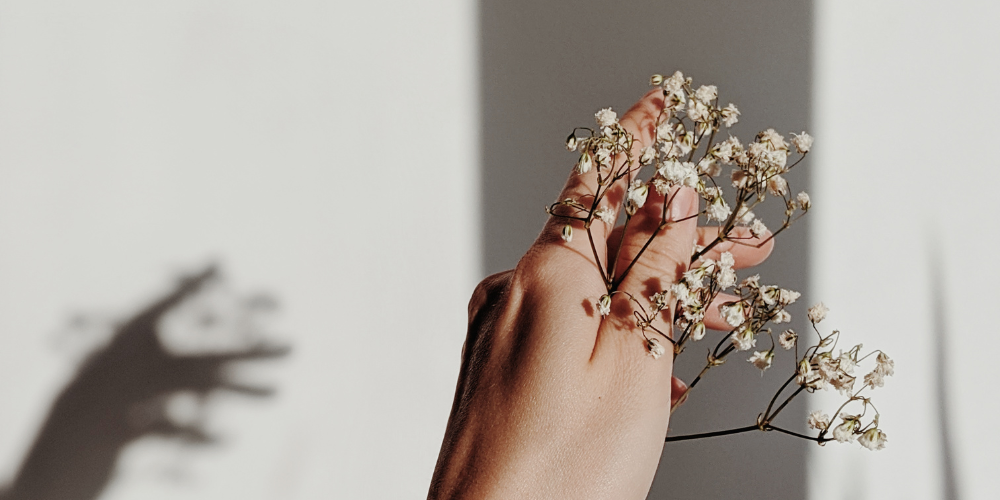 With 10-step routines, marketing spin lauding anti-ageing products, and an overwhelming amount of products in the market, it can be hard to sort fiction from fact when it comes to beauty.
We love to tell it like it is (after all, our founder Sharon is known as a 'truth speaker' and the motto of our blog is sharing all the stuff the beauty industry doesn't want you to know!) so here we debunk 5 common skincare and beauty myths to set the record straight.
Myth 1. You need a specific type of cleanser 
While it's true that there are different skin-types and some have more sensitivity than others, we believe that no matter our skin-type, we all want to achieve the same outcome for our skin: soft, supple, cleansed skin, that is radiant and calm.
For decades, the skincare industry has been doing our skin a disservice. Harsh, stripping, foaming cleansers that leave your skin tight and squeaky have no place in a therapeutic skincare routine.
So when it comes to cleansing, our approach is a cleanse that doesn't strip the microbiome, encourages cell turnover, and respects the skin barrier. We don't believe in confusing consumers with multiple cleansing options. We have our one hero cleanser, the Gentle Cream Cleanser, with its companion the Compress Cleansing Cloth, that is suitable for all skins, including sensitive skin, acne, and dehydrated skin.
Myth 2. You need to buy a specific type of moisturiser 
You might have heard that different skin-types need different moisturisers – but this is only a half-truth. Allow us to explain this one.
It's typically thought that you need a lotion for oily skin, and a rich cream for drier skins.
True! However, these do not need to be different products.
We can't stress this enough. You may notice that we only create two moisturiser formulations to target either sensitivity and inflammation (our Rose Soothing & Protective Moisturiser) or power packed regeneration (our Oxygen Moisturiser). MV moisturisers are concentrated rich creams that are designed to be customised and adapted with the skins changing needs. 
For example, for oilier skin-types, you can adjust the dose of moisturiser by blending an MV moisturiser with its companion product – either our Rose Hydrating Mist or our Active Marine Mist (head here to read more about how to customise your MV product)
Creating concentrated formulations is one of the many differences of MV. This allows us to be matter-of-fact with you about skincare, and be transparent about beauty industry marketing. It also saves you money – and this is important to us.
Myth 3: You need a specific product for acne prone skin
Starting to see a trend here? We firmly believe in a less-is-more approach; less products, more concentrated formulas that are versatile and customisable. And treating acne-prone skin is no exception.
Other than perhaps 'anti-aging', acne-prone skin is probably the most heavily marketed to skin-type in the industry, with countless products saying they are created especially for congested skin.
But we are here to tell you that this is simply another myth and that you can, in fact, treat congested acne-prone skin with the same product used for dry and mature skin, like with our 9 Oil Radiance Tonic, a rare multitasking product that breaks all the beauty industry rules.
Using potent, therapeutic grade, and highly concentrated plant oils, this formulation delivers a multitude of actives that controversially suits both dry, mature, sun-damaged skins requiring intensive repair and rejuvenation, as well as congested, oily, acne-prone skins that crave detoxification and purification.
The only difference is a different way of applying the product for each skin-type, not a whole different product itself.
Myth 4: You need to use a dedicated exfoliant product 
Again, this is simply not true. The skin is our largest organ and the process of cellular turnover can be supported without eliciting damage and microtrauma to the skin barrier (here's looking at you, acid, enzyme, and granular exfoliation products!)
But we do encourage gentle exfoliation and delicate removal of skin cells. Rather than using harsh exfoliants that aggravate the surface of the skin, we can do this by ensuring skin is kept soft and supple, to support the natural shedding of the outermost layer of cells.
Daily compress cleansing with our creamy cleanser achieves this, as do weekly treatments with our mineral rich clay masks. 
Myth 5: Beauty is pain
Last but not least, it should go without saying that a product should not need to cause tingling or redness to mean it's working.
Skin is a clear communicator and never sends mixed messages.
Tingling, redness, and irritation is your skins very direct way of letting you know that it is irritated and unhappy. If you experience this type of reaction, that's your skin trying to tell you that the product isn't right for you; whether there's been some damage, or an ingredient isn't suitable, whatever the culprit, the message is 'please, don't that to me again'. 
Products should leave your skin feeling soft, supple and soothed – never stressed.
It can be hard to separate fact from fiction when it comes to beauty and skincare. The next time you come across a beauty tip, product or marketing claim that doesn't sound quite right, you can always get in touch with us for a little bit of truth speak!