Why You Should Never Let A Clay Mask Dry
Historically clay has been used on the skin for hundreds of years but the biggest mistake many of us make, particularly on the face, is allowing clay to dry completely!
Why is this SO bad?
The III Phases Of Mineral Rich Clay
1. The Damp Phase
This is when the beneficial minerals within the mask work their magic, bathing the skin in minerals such as zinc, magnesium and manganese. In short – a mineral drink for your skin from the outside in.
2. The Cooling & Exfoliating phase
This is when the mask begins to contract slightly, helping to lift surface dead skin cells, even out skin tone and speed the healing process. Particularly beneficial in the case of breakouts or simply just a few annoying pimples.
3. The Dry Phase
Where the entire mask begins to flake off with even the slightest facial expression! This is when the mask draws moisture from the surface of the skin, leaving it extremely dehydrated – hence the 'tight' feeling – and also very irritated. For most people with even mild sensitivity, leaving a mask on too long results in the skin looking red, blotchy and feeling uncomfortable.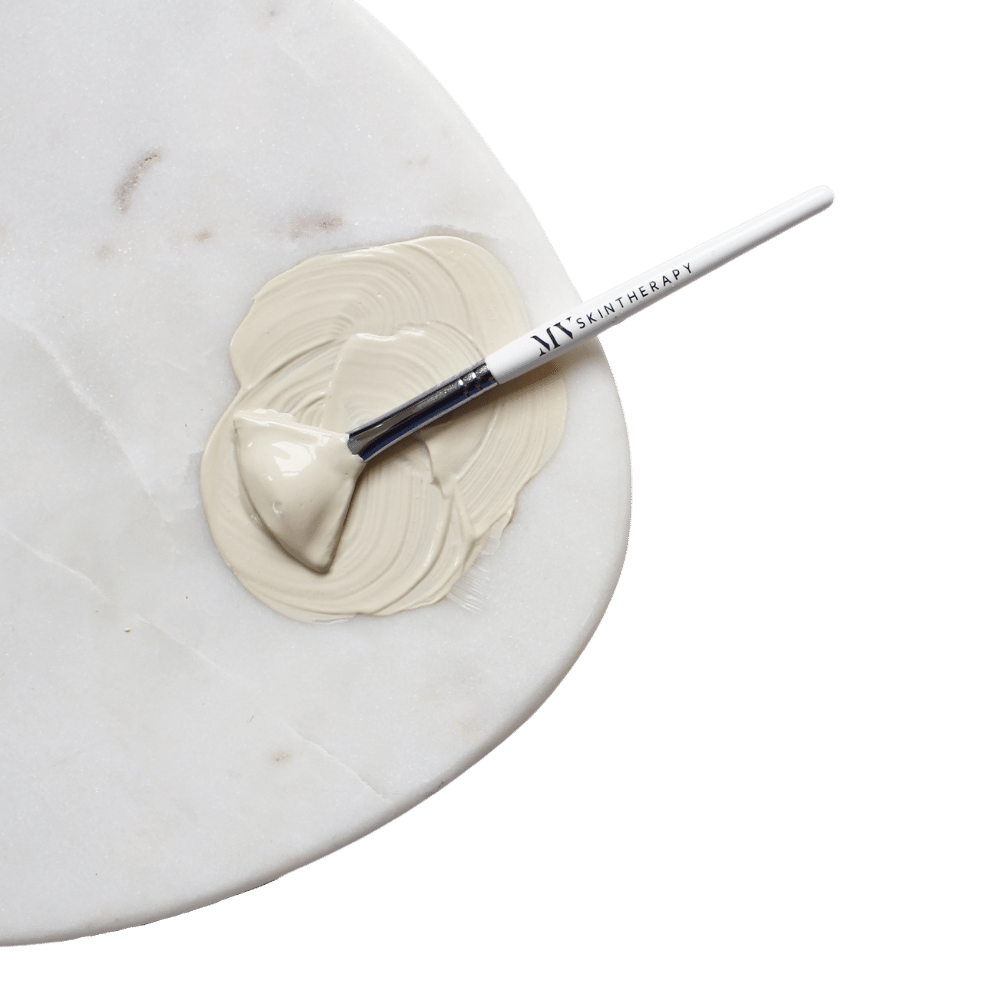 Top Tips
・Watch The Mask Ritual Video
・Always use the MV Mask Brush for no-fuss blending and easy application
・Aim for a creamy consistency – not too runny, not too thick
・Apply enough to cover the skin well – too little will result in the mask drying far too quickly
・ALWAYS remove while still damp with a steamy muslin cloth
How Often?
For skin maintenance – use once or twice weekly
For the 'WOW' factor – before a special occasion or to address congestion and breakouts use three times in one week.
Mineral Mask Ritual
Mineral Mask Ritual
The step-by-step tutorial that will guide you through our transformative Mineral Mask Ritual.
Native Power Serum
Native Power Serum
Our Vitamin C and Hyaluronic Acid rich serum bursting with Australian Native extracts that soothe inflammation and calm unsettled skin.
Australian Made & Owned
Female founded company
Small-bath & Handcrafted
Slow & meaningful production
People Over Profits
Ethical and honest
Australian Made & Owned
Female founded company
Small-bath & Handcrafted
Slow & meaningful production
People Over Profits
Ethical and honest