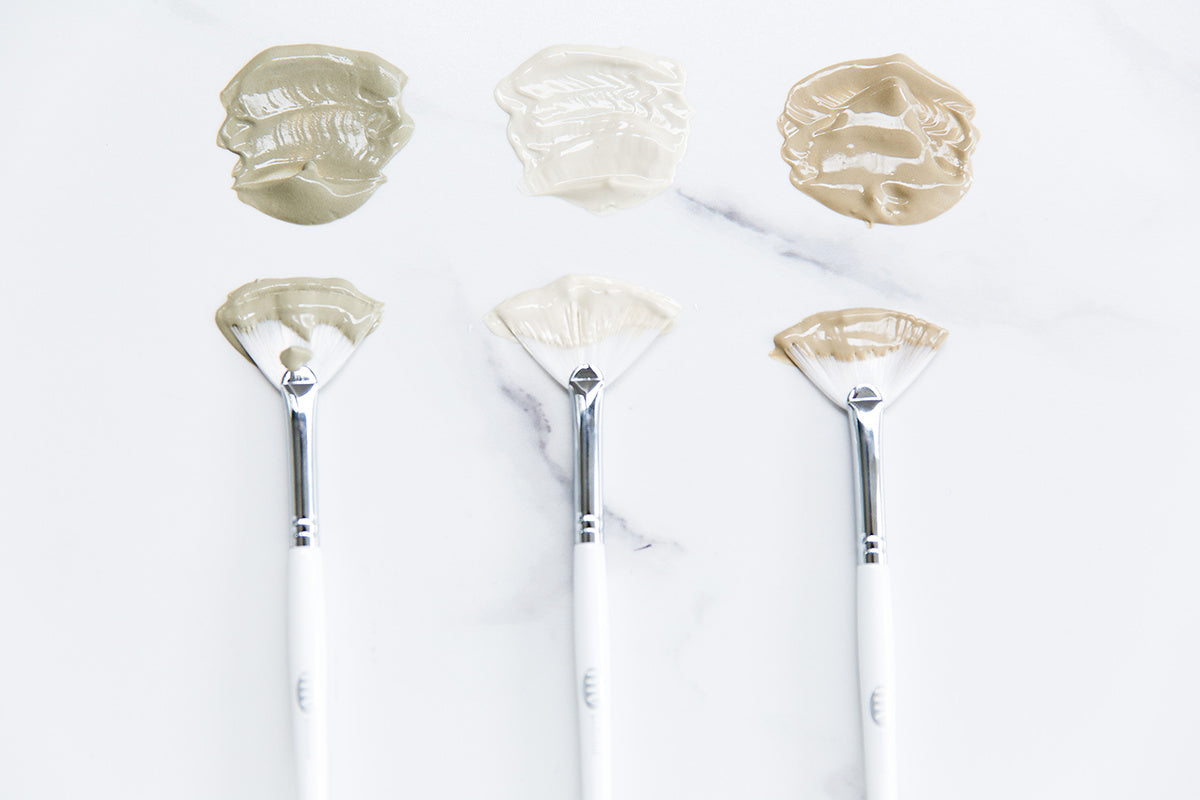 - and why we only use therapeutic grade French clay.
"The MV Signature Mask has completely transformed my skin. After weekly use, my skin is soft and clear, and my hormonal break outs have stopped. My skin looks incredible at the moment and I know your magic powders are to thank!"
– Kate Williams, Pistol PR founder, New York
 The first ever international award for MV was in 2014, when the UK's Ultimate Natural Beauty Bible paid homage to the MV Signature Mineral Mask. A game changer when it comes to reducing redness and evening out skin tone, this soothing, strengthening and refining mask is a perfect skin pick-me-up.
 I was first exposed to the healing properties of French Kaolin back in 1994, and instantly saw how highly effective this mineral-rich medicinal earth was for skin health. Alongside the instant effect of this fine-milled powder, therapeutic-grade French clays provide cumulative, long-lasting health benefits to the skin.
The secret is the clay we use. Rich in minerals such as silica, zinc, magnesium, manganese, calcium, potassium and iron oxide, it acts like a 'drink' for the skin, working from the outside in to bathe the underlying skin tissue with nutrients that strengthen, refine, soothe and heal.   
 Not all clay masks are created equal though!
French Clay – The Gold Standard
When I first began to move away from mainstream beauty towards holistic skin health in the late 90's, I fell in love with essential oils and natural ingredients such as clay because, simply put, I knew these amazing ingredients all had a natural affinity with the skin and the body.  
Over the last 25 years, I've had the opportunity to trial pretty much every clay available on the word market. My conclusion is that none come close to the results I have consistently achieved with French-produced clay. These are results judged over more than two decades of use, particularly with sensitive and reactive skins. 
Therapeutic Quality - rich in nutrients
Clay aka Bentonite is an umbrella term for Kaolin, Montmorillonite and Illite, most of which are mined in the South of France and all 3 feature in our Mineral Masks, either alone or in combination. While each type of clay differs in their composition, each of our clays are of therapeutic quality. What does this mean? As a naturally acquired product, clay varies greatly depending on it's geographic location, weather conditions, mining, and drying process.
Our high quality clay is food grade and processed in a manner that protects its mineral composition and natural trace elements, which ensures a highly effective and active product. Some of the actives that can be found in our mineral masks are;
silica
zinc
magnesium
manganese
calcium
potassium
iron oxide
The MV commitment to purity & quality
The MV ethos is and always has been quality, purity and efficacy – no matter the cost.
 In 2015, I found my ideal supplier of French Kaolin – a lovely family who allowed me to personally inspect their clay processing plant and the actual quarry itself. The facility was state-of-the-art and, more importantly, they answered every question I put to them. Total transparency was a big tick from me. I left France feeling incredibly relieved I had found the perfect supplier. After more than 20 years treating sensitive skin conditions, I can rest assured that the Kaolin in our MV Masks is the finest milled food grade clay available.
Zero additives means maximum purity
 MV's finely milled clay masks are dry powders which – for greater efficacy - are mixed as needed. They contain no other ingredients, absolutely no preservatives and have a very long shelf life of 2-3 years when stored correctly. Pre-mixed masks that come in a 'handy' tube or jar may seem more appealing than blending yourself but trust me, the benefit of using freshly mixed clay cannot be overstated. Like food – fresh is always best. Keeping water away from the clay until immediately before use ensures that the mineral components remain active.
 To further maintain the integrity of the clay, we package our masks in sealed cellophane (made from plant derived cellulose) and then an additional outer packet or tin. Premium quality clay that is processed for ingestion and topical use should be kept in a cool, dry place away from direct sunlight and moisture.
Our Mineral Rich clay masks are;
Food grade – so are safe to ingest
Made with the finest milled grade clay
Mined in France and Italy
COSMOS approved, meeting the highest global standards
Suitable for sensitive skin
Highly effective in the short- and long-term 
Discover our full mineral clay mask range, and watch our Mineral Mask Ritual to see how Sharon's recommends you apply the goodness.