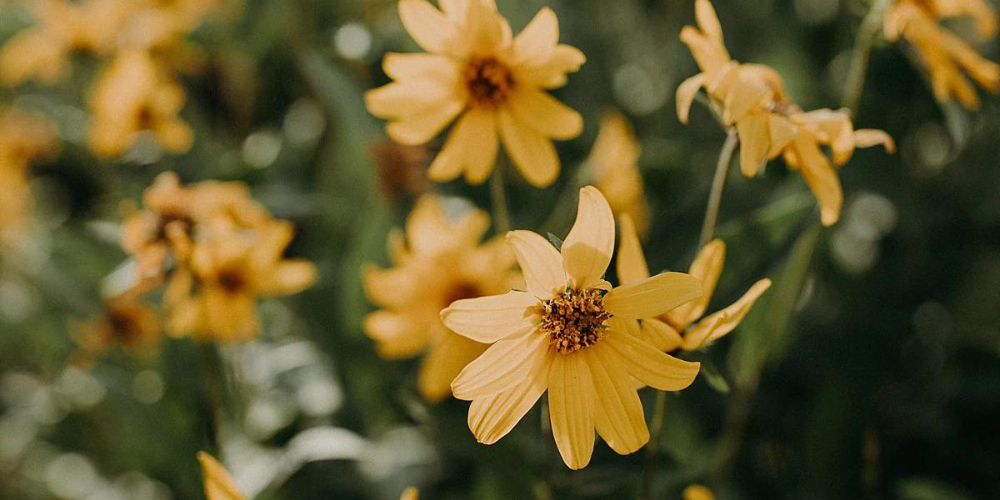 Whether you're getting married, celebrating a new promotion or planning a great night out, MV founder Sharon McGlinchey's special occasion skincare routine –and expert advice–will get your glow on.
There's something about the excitement and pressure of a special occasion – be it a wedding, anniversary, red carpet appearance or weekend party – that compels people to try and 'fast-track' a flawless complexion. Weeks, days or sometimes even hours before a big event, they'll book in for cosmeceutical interventions that prod, peel and traumatise their skin. Often at times the person ends up traumatised as well. One of the most upsetting situations I have encountered as a skin therapist was trying to fix the ravaged face of a woman who had booked in for several laser sessions before her wedding day. She came to see me months later and still found the experience hard to talk about because, on her big day, she'd had to use camouflage make-up – the kind used on burns victims – to hide the damage. After almost 20 years as a holistic skin therapist, I continue to advocate for a gentler, more holistic approach to special occasion skin. An approach that delivers smooth skin and a natural radiance that honours the real you – with or without make-up. My MV special occasion skincare routine works for people with sensitive skin or specific concerns such as congestion, rosacea and breakouts, and it only takes a little extra time and a few tweaks to your current MV skincare routine. 
STEP 1. CLEANSE TWICE DAILY
Using warm, steamy water and a compress cloth, cleanse twice daily (religiously) with the award-winning MV Gentle Cream Cleanser. This rich, creamy cleanser–used in conjunction with the compress cloth – softens skin, gently removes surface dead skin cells and evens out skin tone. Gently massage cream on to dry skin, then place a warm compress cloth over for a slow count of five. Repeat, wiping cleanser from skin.
STEP 2. DEEP SECONDARY CLEANSE
Add this deep cleansing technique into your routine four times a week, preferably in the evening. Use fingertips to massage MV's 9 Oil Radiance Tonic into skin, especially the T-section. Place a warm compress cloth over your face for a slow count of 10. Repeat the compressing three times.
STEP 3. MINERAL MASK TREATMENT
Use twice weekly. Not only will the MV Signature Mineral Mask soften, decongest and refine pores in record time, it's guaranteed not to trigger a break out. The ritual of our mask also provides an opportunity to slow down and take more than just a moment for your self-care–a skin and sanity saviour! Add two drops of our five-time award winning Rose Plus Booster to the clay mix. A powerhouse of antioxidant-rich plant and essential oils, it delivers immediate and long lasting benefits to your skin. Never let a clay mask dry completely –read why here and be sure to repeat the same compressing technique for removal.
Prepping for a wedding? Start 3 months before.
For those getting hitched, I recommend beginning your MV special occasion skincare routine three months before the big day. Starting this early gives you time to address anything happening on the surface of your skin, and also allows you to incorporate the skin-and soul-boosting benefits of exercise and meditation. You can also tweak your diet to pare back or eliminate foods that may be aggravating your skin, and fill up on those that nourish and reward it. Similarly, most brides get so busy in the weeks leading up to the wedding, they don't have extra time to dedicate to getting their skin in shape. Having a routine that's already well entrenched will only benefit you and reduce any stress.
 
A special guest? Start 6 weeks before.
If you're in the spotlight, on the VIP list, or just looking for skin that gets noticed, start your MV routine six weeks prior. For those with more mature skin, including the mother of the bride, substitute the MV 9 Oil Radiance Tonic Ritual with twice - daily application of MV's Rose Plus Booster. This five-times award winner is bliss in a bottle–it conditions, nourishes and strengthens while balancing hormonal skins, making this heaven scented potion a perfect post-menopause skin treat.
Just want to be gorgeously groomed? Allow 4-6 weeks.
For men, the MV motto of 'less is more' couldn't be truer. Our MV Gentle Cleansing Bar is super-gentle for twice-daily cleansing, and great for wet shaving too. After, apply MV's Pure Jojoba, which absorbs in a flash, soothes shaving rash and is balancing for both dry and oily skin types – the ultimate versatile moisturiser and after shave balm. At night, try MV's 9 Oil Radiance Tonic. This luxe balancing treatment has a beautiful relaxing aroma, and absorbs quickly when applied to damp skin.
 
Last-minute invite? The MV instant fix
Give your skin an instant pick-me-up with MV's Signature Mineral Mask. Made of superfine sun dried white French clay (Kaolin), this award-winning mask is applied after cleansing, and works to reduce redness and strengthen, refine and even skin tone. If time permits, apply a few hours before your event.
 
Skin 'fixes' to avoid
After almost 20 years as a holistic skin therapist, I continue to be distressed at the damage I see cosmeceutical treatments cause. It is my strong recommendation that you avoid any and all of the following, especially in the weeks leading into an important occasion.
Botox or fillers–the potential for disaster is real and can be long lasting

Deep skin needling

Extractions–if required, blackhead removal should be done 2-3 weeks beforehand

Laser treatments

Strong herbal or fruit acid peels

Sunburn