Highly therapeutic
Formulated with plant-powered actives used at their therapeutic doses
Skin Microbiome Friendly
Our cleanser formulation respects the delicate ecosystem of the skin, protecting the microbiome
Hand crafted & small-batch
This protects the potency, efficacy, and ensures incredible quality is preserved
Highly therapeutic
Formulated with plant-powered actives used at their therapeutic doses
Skin Microbiome Friendly
Our cleanser formulation respects the delicate ecosystem of the skin, protecting the microbiome
Hand crafted & small-batch
This protects the potency, efficacy, and ensures incredible quality is preserved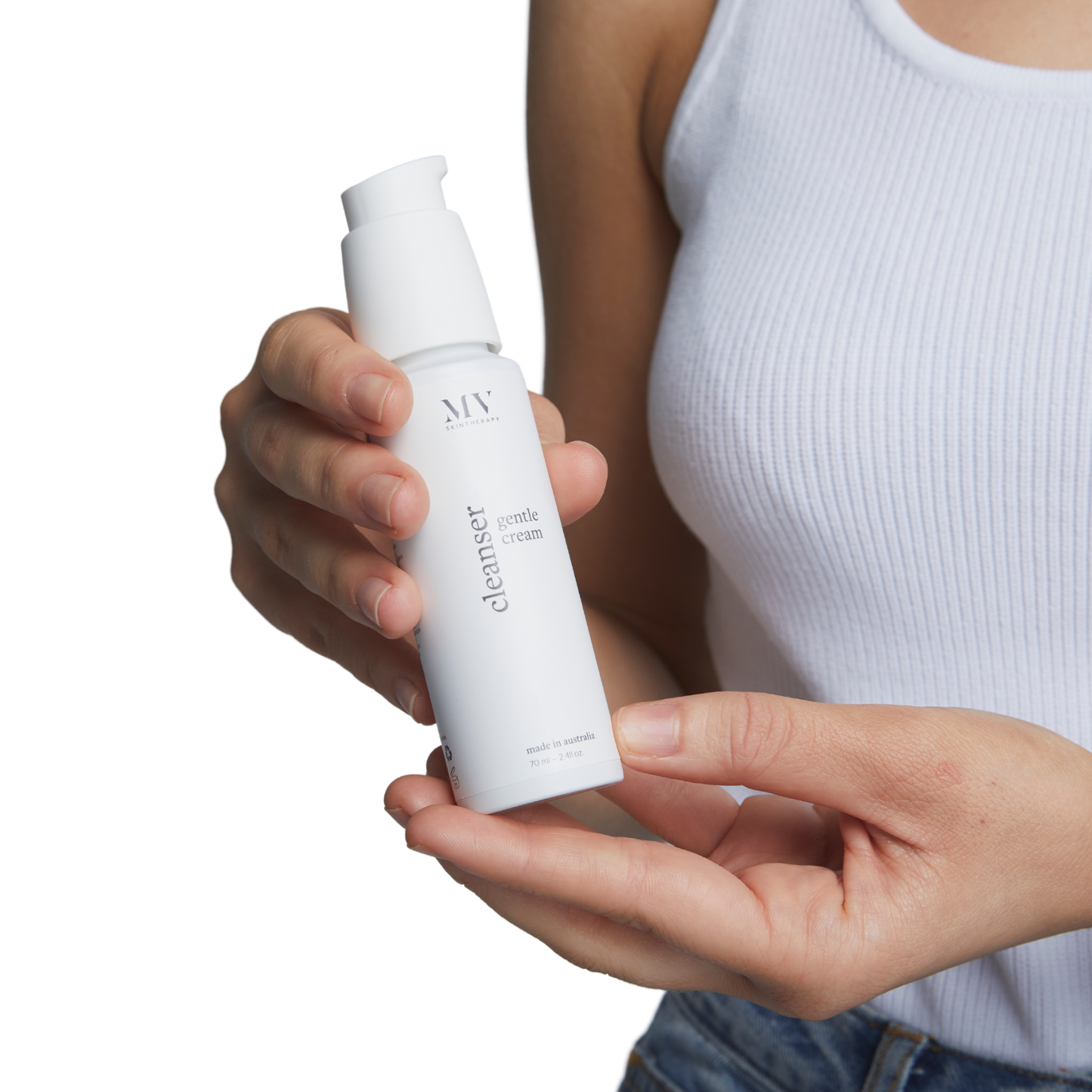 Why You'll Love It
One perfect cleanser, for absolutely all skin types.

The Gentle Cream Cleanser is universally therapeutic:
✔️ Suitable for all skins, including sensitive
✔️ Beautifully nourishing and moisturising
✔️ Effectively melts away all traces of make-up, grime, pollution, and SPF

✔️Protects the skin's microbiome and reduces inflammation
✔️YES, suitable for acne AND for dehydrated skin. Both skin types require a gentle and effective cleanse that respects the skin's integrity and repairs barrier impairment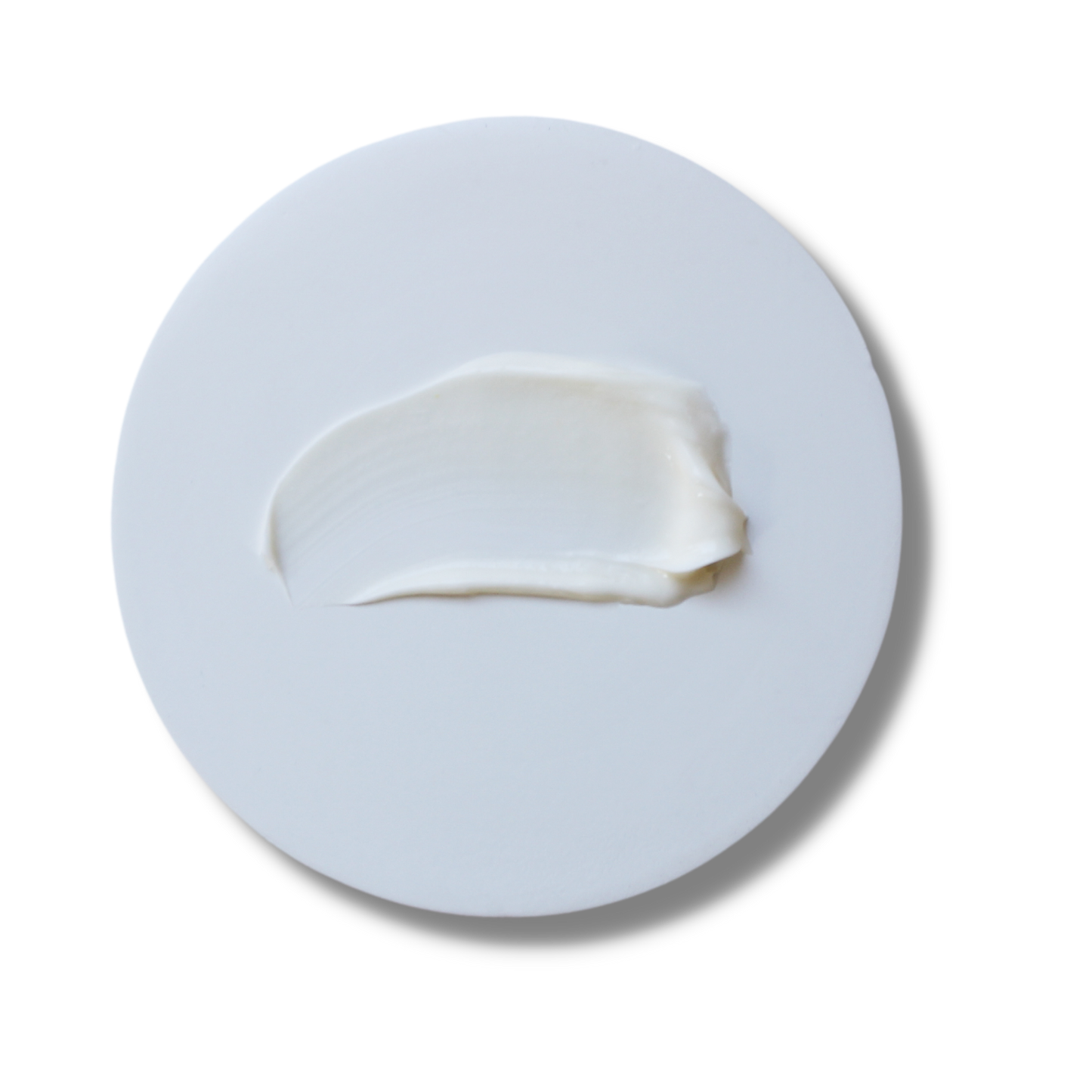 Rethink the way you've been cleansing.
What if we told you that the concept of 'specalised' cleansers for oily, dry, congested, mature, or sensitive skins, was designed for marketeers, not for achieving skin health?

Controversial, we know.
We don't believe in confusing consumers with multiple cleansing options. MV focuses on fuss-free and honest solutions, with skin health and function at the core of everything we do.
Created for an every day ritual, a moment of calm, and for anyone who seeks a truly effective 'skin supportive' way to cleanse.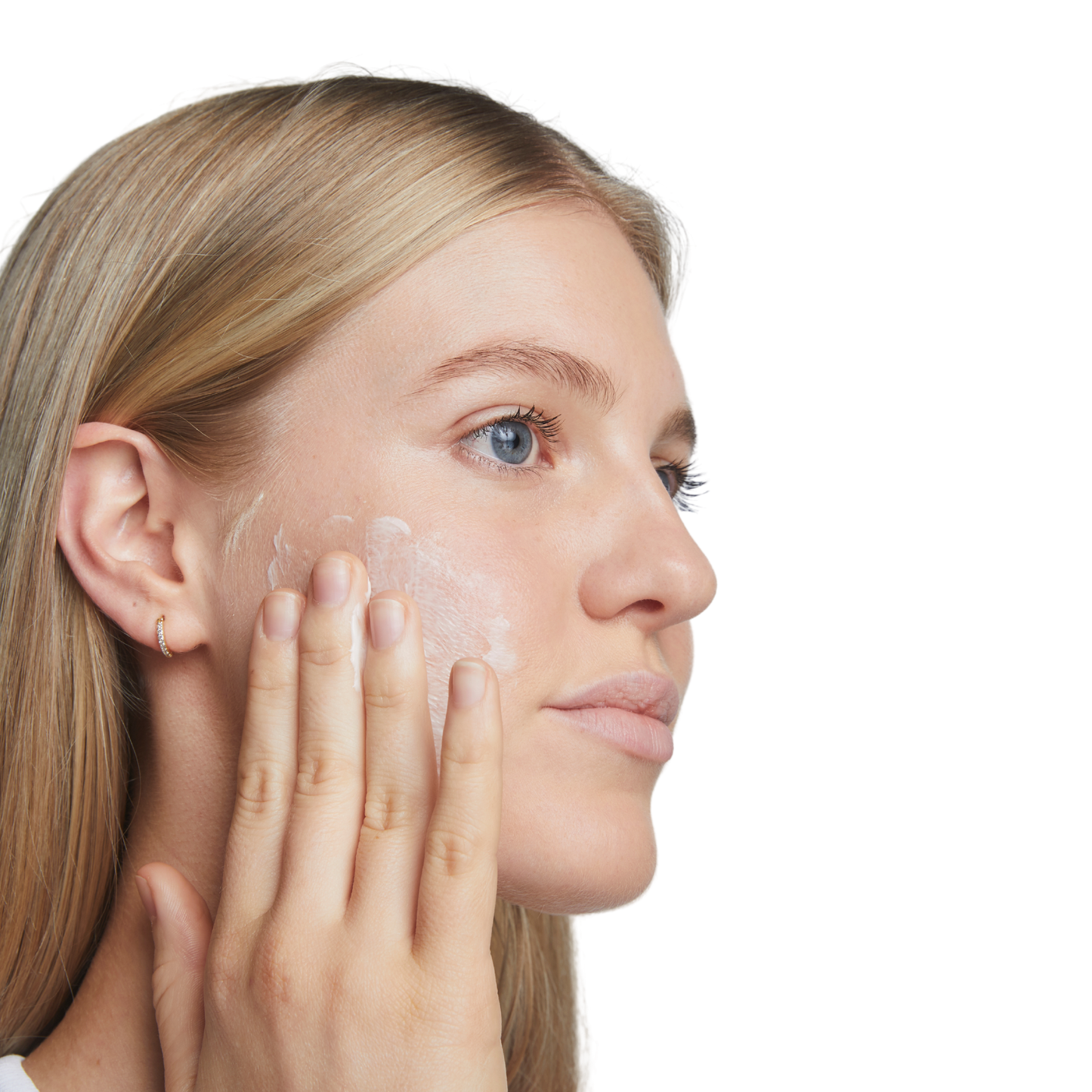 Cleanses & Exfoliates
We don't believe in harsh, physical, enzyme, or chemical exfoliants that aggravate the surface of the skin, causing micro-trauma, inflammation, and disrupt the delicate skin microbiome.
We do however encourage gentle exfoliation and delicate removal of skin cells via the ultra-softening properties of our Gentle Cream Cleanser formulation, combined with the subtle steaming and lifting action of our Compress Cleansing Cloth.
Celebrity Fans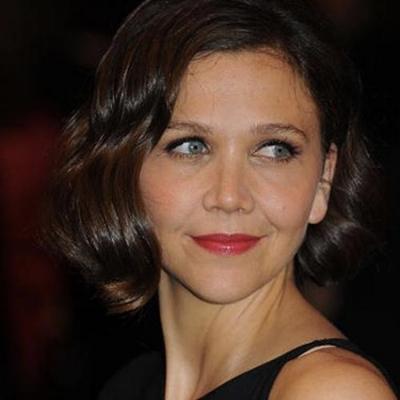 'I love the Cream Cleanser. It makes my skin feel amazing and nothing smells better.''
MAGGIE GYLLENHAAL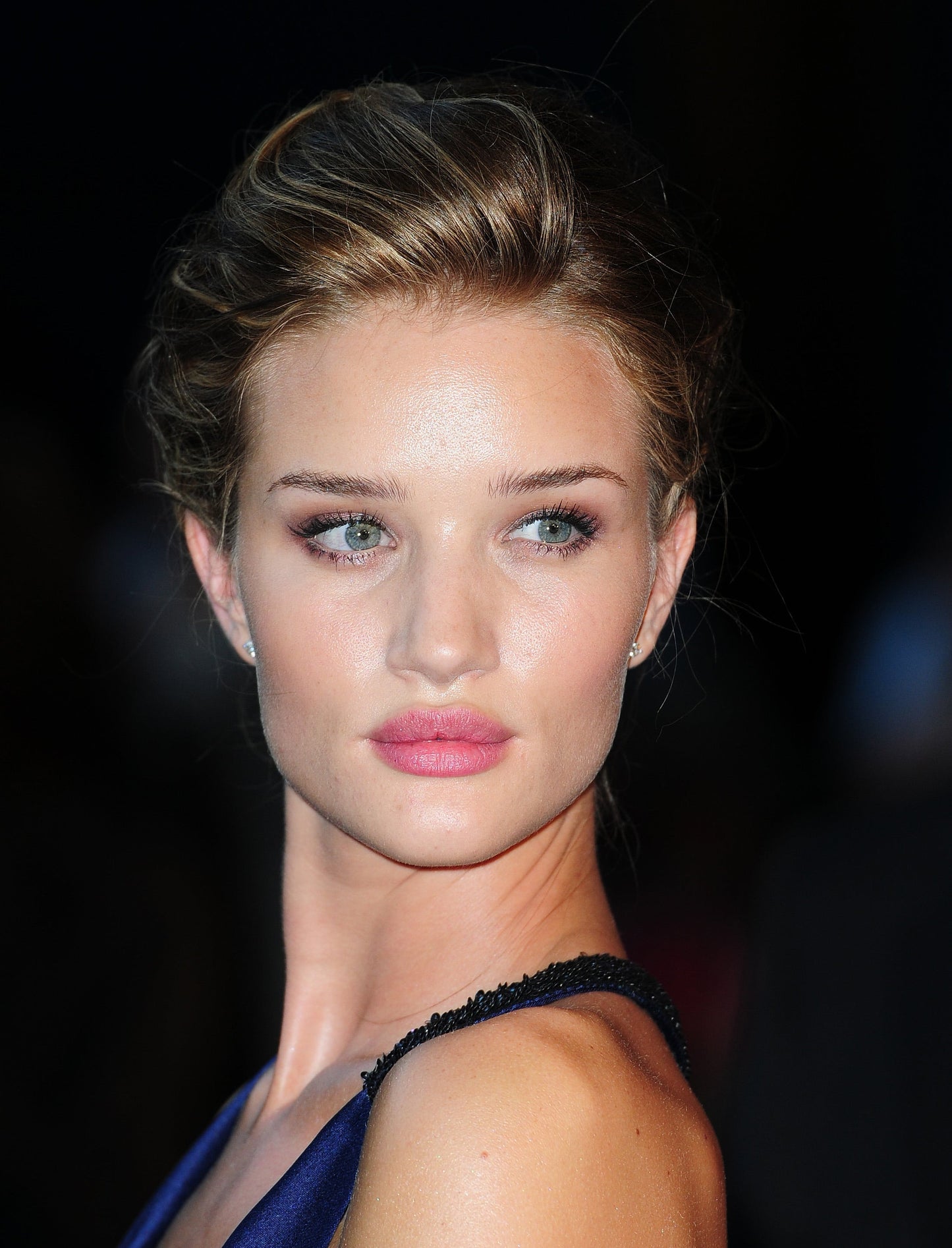 My job means I'm always on aeroplanes and I have tons of make up on, which causes me acne and dehydration. MV's Gentle Cream Cleanser is gentle enough to remove my make up. I love that it's a thick cream not a gel which I always find harsh on my skin.
I love MV so much I order from Australia to anywhere in the world I may be, whenever I'm in need of my MV fix!"
ROSIE HUNTINGTON WHITELEY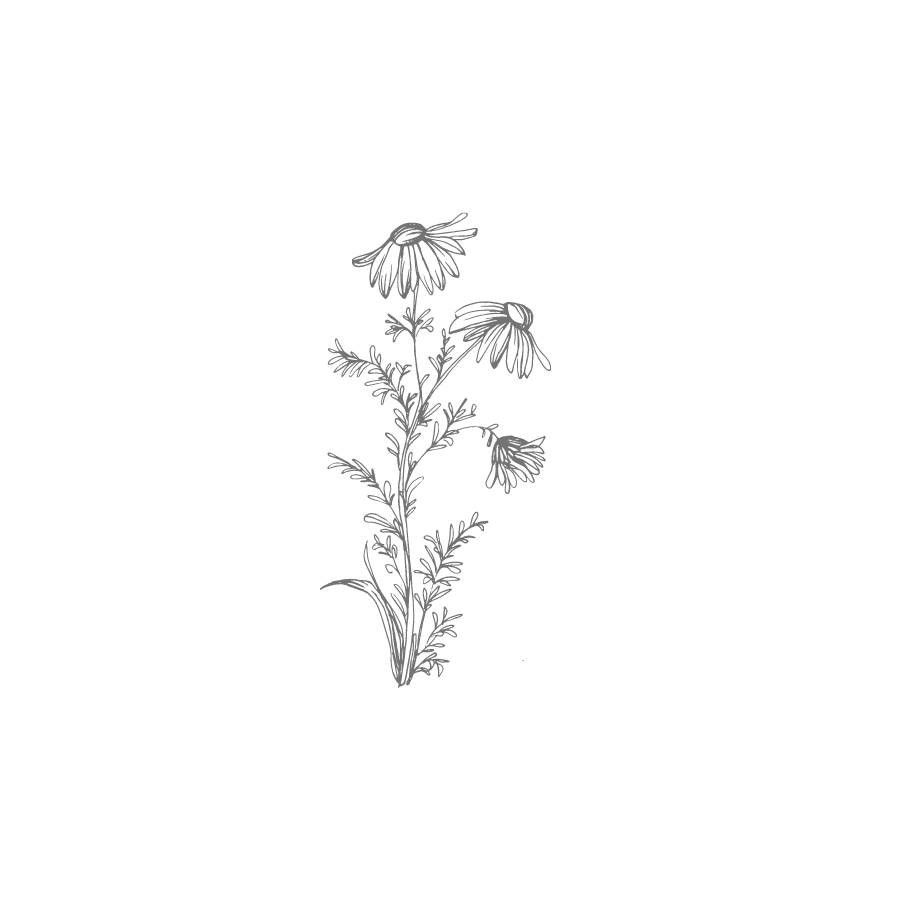 CHAMOMILE

Containing chamazulene, a potent anti-inflammatory, this precious blue oil will calm sensitivite and inflamed skin conditions such as dermatitis, eczema, rashes, and skin allergies. One study concluded that chamomile oil produced significantly faster wound healing in comparison to corticosteroids.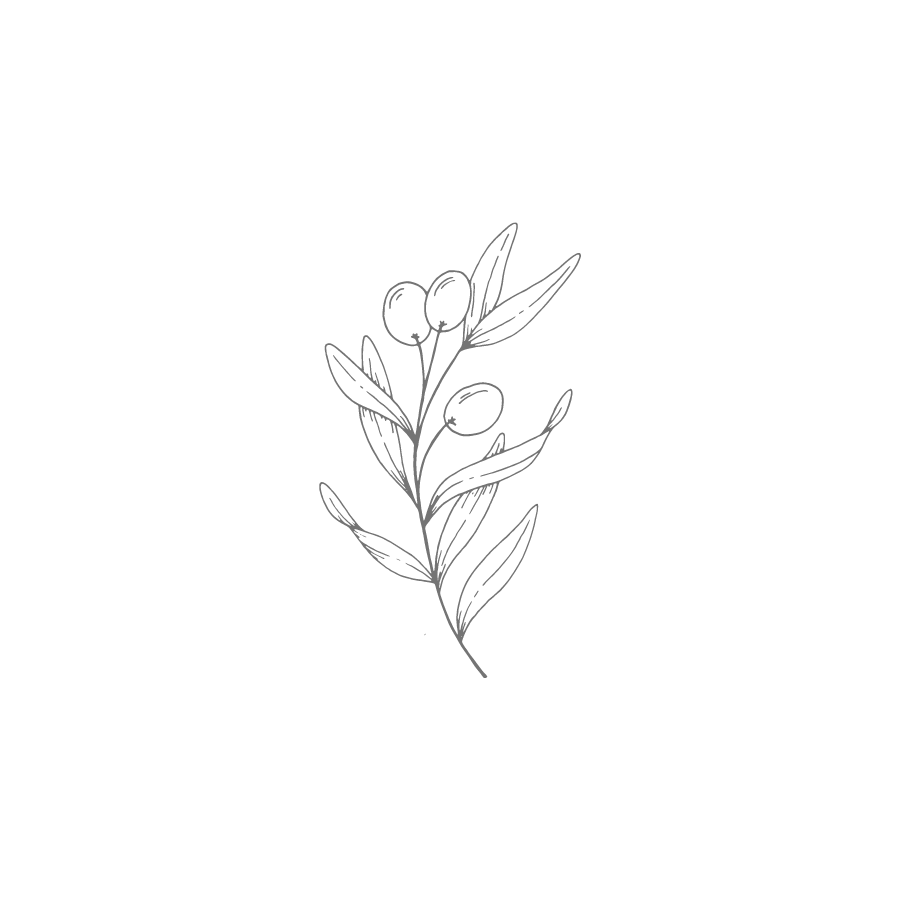 OLIVE
Containing fat soluble Vitamins A, D, E and K and high concentration of squalene, Olive Oil is a powerful antioxidant and, with antibacterial properties, is also beneficial for pimple prone skins. This emollient plant oil will gently cleanse, nourish and soften the skin whilst preserving the delicate microbiome.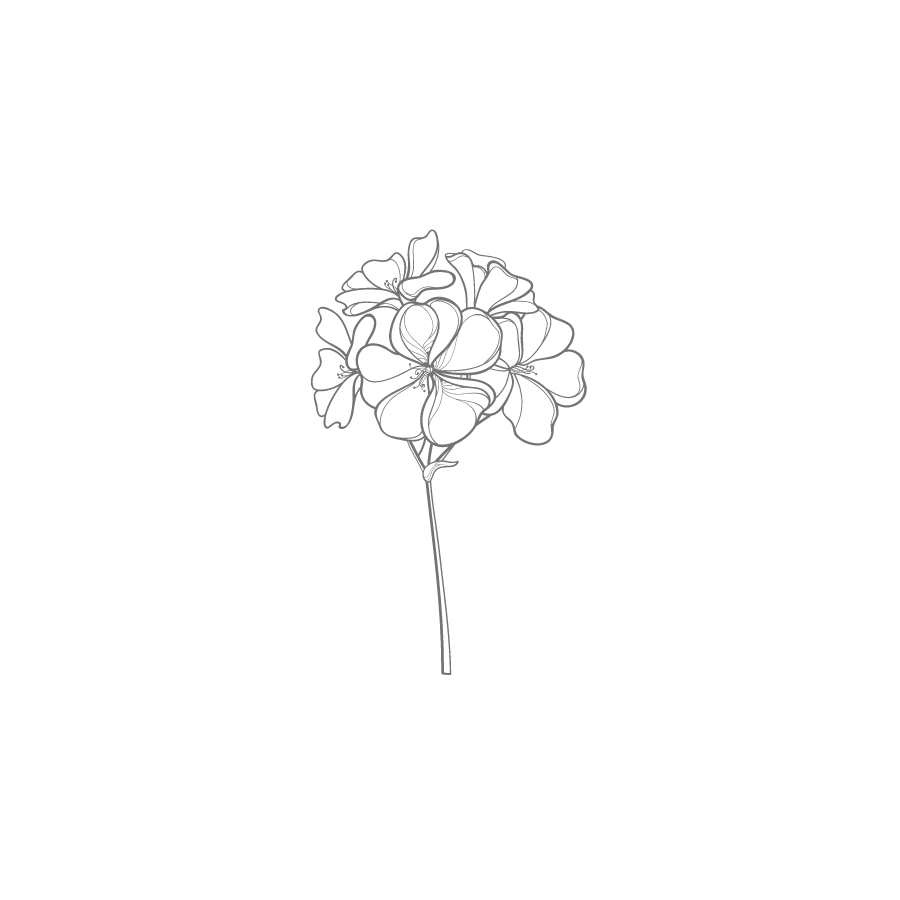 ROSE GERANIUM
The aromatic compounds present in high quality Rose Geranium elicit powerful anti-bacterial and anti-inflammatory properties that suppress the inflammatory pathway, calm unsettled complexions, and encourage healing. An excellent skin balancer for hormonal, oily and pimple prone skins.
Full Ingredient List

Aqua (Water), *Camellia Oleifera (Camellia) Seed Oil, Cetearyl Alcohol, *Glycerin, *Cocos Nucifera (Coconut) Oil, *Olea Europaea (Olive) Fruit Oil, Glyceryl Stearate, Citrus Reticulata (Mandarin) Peel Oil, Cetearyl Glucoside, Tocopherol (Vitamin E non-GM), Lonicera Caprifolium (Honeysuckle) Flower Extract, Anthemis Nobilis (Chamomile Roman) Flower Oil, Pelagonium Graveolens (Geranium Rose) Flower Oil, Potassium Sorbate, Lactic Acid, Citronellol, Geraniol, Limonene, Linalool.

*Organically Grown 
Gluten free, cruelty free, and 100% vegan.
Lovingly handcrafted, entirely plant-powered, and only ever in small batches.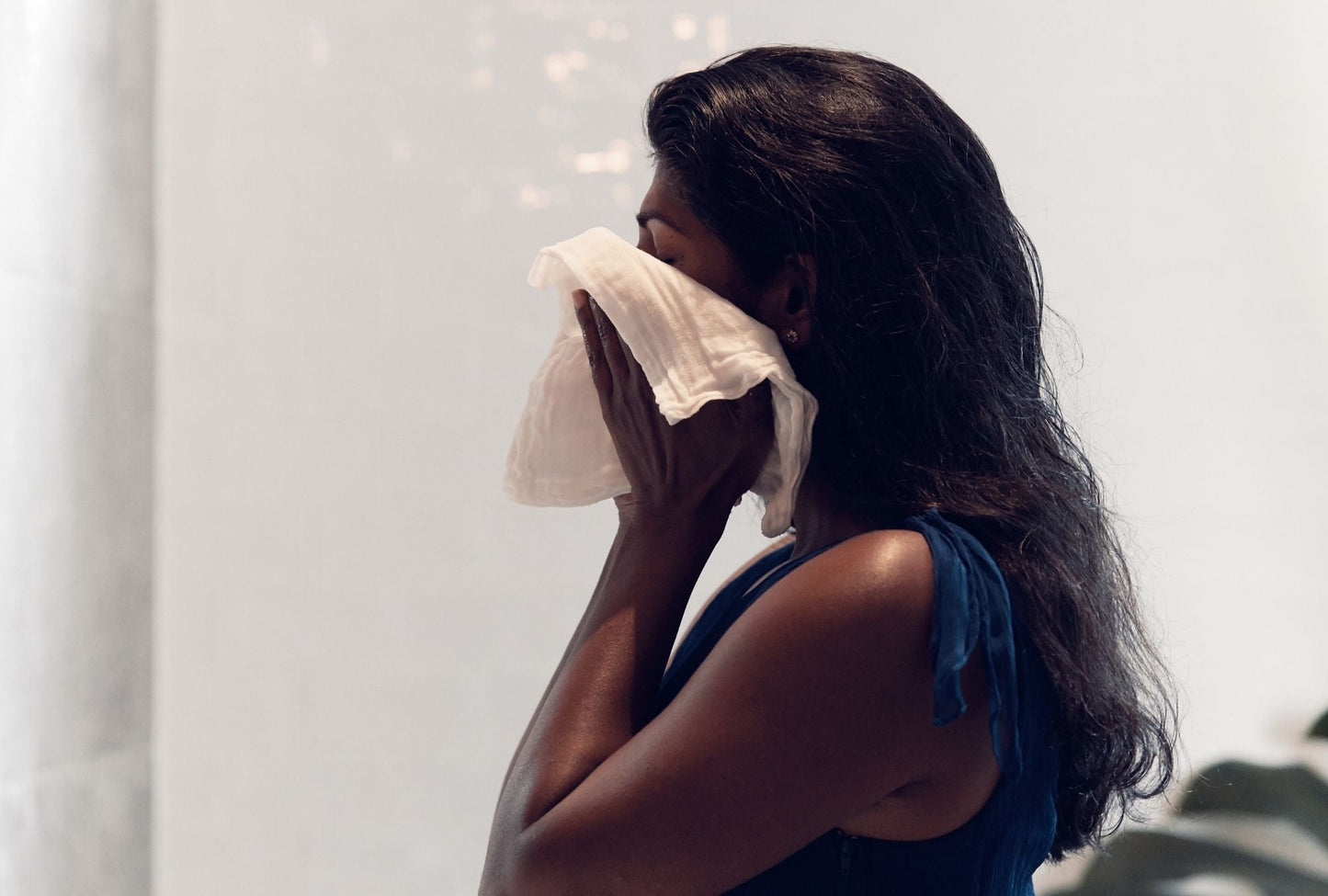 Discover A New Way To Cleanse
Steam, soften, infuse and gently exfoliate the skin.
More than 25 years ago, MV SKINTHERAPY founder Sharon McGlinchey abandoned harsh, skin-stripping exfoliation techniques for the simple and empowering ritual of warm compressing.
Held quietly against the face, the warm compress is both comforting and expansive, working as if by magic to relax tension in your facial muscles and bring your mind and body back to the present moment. Blood is drawn to the surface of the skin delivering much-needed oxygen and nutrients, while the movement of the cloth works to remove product, impurities and cellular waste.
The Cleansing Ritual
Master the art of compress cleansing, and your skin will thank you forever.
When should I use the Gentle Cream Cleanser?
How much should I use?

Due to MV's unique concentrated formulations, 2 full pumps is plenty for a complete face and neck cleasne.
Why must I only apply to dry skin?

Please only apply our Gentle Cream Cleanser to dry skin. It needs to grip the surface of your skin - grabbing hold of grime, makeup, and sunscreen. If applied to wet skin, the cream will slip and slide across the surface - unable to grasp onto the particles that need to be dissolved. Meaning that you've essentially diluted the formula AND prevented the cleanser from doing it's job.
Can I take it into the shower?

Best to leave it out of the shower, here's why:
1
This creamy cleanser needs to be applied to dry skin. If your skin is damp, the cleanser won't be able to grip the makeup and grime on your skin, and will instead slip around the surface.

2
Taking the bottle into the shower will allow water to contaminate the beautiful cream, and risk creating a nice moist environment for bacteria to move into.

3
The MV goal is to change the way you approach your 'skincare routine'. We believe that simply taking a few minutes to be still - cleansing the face with purpose - will create a soul nurtuting ritual, calm the nervous system, and improve skin health.
How long do I need to massage the cleanser?

Please massage for no longer than 15 seconds

This unique moisturising formulation is intended to melt surface grime, reduce inflammation, and preserve the skin microbiome - it is not designed for prolonged facial massage as this will be too stimualting and encourage product absorption.

A beautiful and rejuvenating facial massage can be experienced using our 9 Oil Radiance Tonic .
Can I use the Gentle Cream Cleanser on my eyes?

Yes, if your eyes aren't sensitive you most certainly can. Simply massage gently over the eye area for a
short time - no more than 5 seconds - then use a warm compress cloth or slightly damp cotton pads to
gently remove eye shadow and mascara.
*NB We suggest avoiding waterproof liner and mascara as the
ingredients used in these formulations can be both toxic and irritating.

We also highly reccomend the uber gentle Pure Jojoba as a comprehensive eye treatment product, including eye cleanser & lash conditioner.
Can those with a citrus allergy use the cleanser, even though it contains mandarin?

Unless they are severely allergic - yes! Most with a citrus allergy can actually use the Gentle Cream
Cleanser, when used as correctly prescribed. That is, to not massage for longer than 15 seconds, and to
remove thoroughly with a warm compress.
How do I use the Gentle Cream Cleanser with the 9 Oil Radiance Tonic?

The 9 Oil Radiance Tonic is our highly unique oil treatment that functions as a deeply restorative and rejuventating oil treatment - whilst also providing detoxifying, antibacterial, and calming compounds. This makes it (controversially) suitable for both mature or sundamaged skins who require an intensive nourishing treatment, AND also for those who crave a detoxifying and decongesting treatment.

The 9 Oil can be regarded as a 'secondary cleanser' and is highly therapeautic, so please cleanse your face with the Gentle Cream Cleanser before applying the 9 Oil Radiance Tonic.
The Cleansing Companion
The Cleansing Companion
This minimalistic cleansing duo works to steam, soften, infuse and gently exfoliate the skin.
The Incredible Double Cleanse Treatment
The Incredible Double Cleanse Treatment
If you crave intensive rejuvenation and a return to radiance, our 9 Oil Ritual will deliver you incredible results.
Therapeutic grade ingredients
Therapeutic grade ingredients