Highly therapeutic
Formulated with plant-powered actives used at their therapeutic doses
A multi-purpose hero
Do more, with less. A versatile and healing formula for multi-functionality
Hand crafted & small-batch
This protects the potency, efficacy, and ensures incredible quality is preserved
Highly therapeutic
Formulated with plant-powered actives used at their therapeutic doses
A multi-purpose hero
Do more, with less. A versatile and healing formula for multi-functionality
Hand crafted & small-batch
This protects the potency, efficacy, and ensures incredible quality is preserved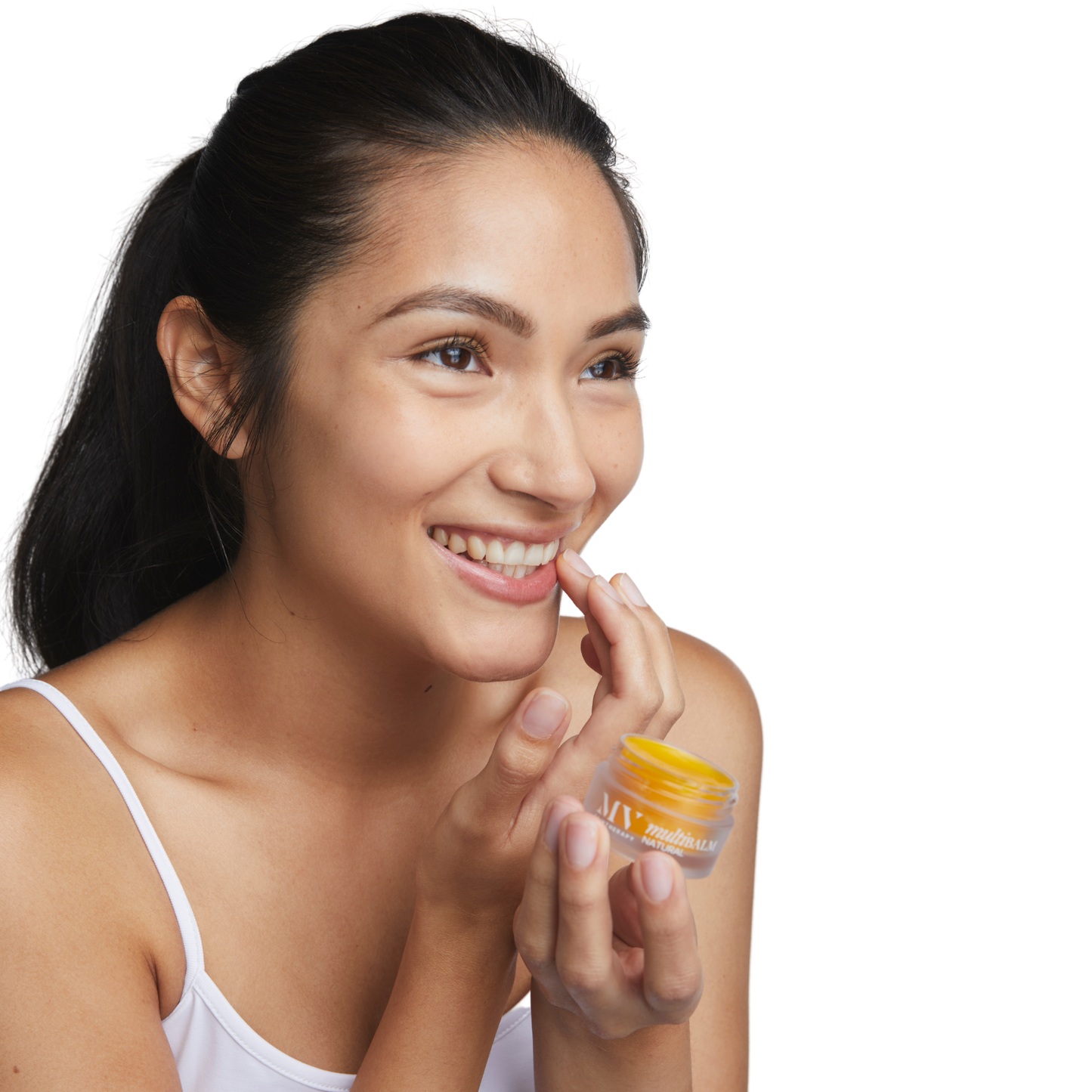 Why You'll Love It
Finally, a balm that actually works!

This golden and buttery balm is enriched with powerful plant compounds to soothe, soften, and nourish any areas in need of therapeutic care. Lovingly hand crafted in small batches, and brimming with anti-inflammatory omegas, antioxidants, and healing phytonutrients.

✔️ Softens & repairs skin
✔️ Promotes collagen production and skin elasticity
✔️ Anti-inflammatory and calming
✔️ Soothes and comforts unsettled skins
✔️ Promotes wound healing
✔️ Rich in nourishing fatty acids
A Gentle & Therapeutic Remedy For
Absolutely Everyone

• Intensely treat ANY areas of dry and damaged skin
• Soften flaky lips
• Melt away hardened cuticles
• Soothe peri-oral dermatitis
• Rehydrate dry elbows and knees
• Heal cracked, sore nipples
• Repair skin affected by eczema and dermatitis
• Healing wounds & scars
• Scaly elbows & knees
• Tattoo aftercare
• Itchy rashes & insect bites
+ plus much more! 
Real Customers, Real Results
MAGIC!!!
I absolutely love this new little beauty! I've been using it on my lips at night, and they stay beautifully moisturised overnight. I've also been using it on an angry post-surgery scar, and it is settling the scar down so well. I always carry a pot of this in my handbag now, and I also have a pot next to my bed. I'm so glad Sharon released this magic little potion. Thank you!
Sarah P (Verified Buyer)
Miracle Balm!
Bought for my daughters eczema and it has worked wonders in 2 days.This should be called MIRACLE BALM not multi balm!!!!!!!
Rebekah H (Verified Buyer)
Heaven in a pot!
Such a fabulous product! I love this for so many reasons - especially winter skin! I love the dewy afterglow and how nourished my skin is. I also recommend it to all my mama clients (as a Doula) for postpartum to support their nipples during breast-feeding.
Amelia P (Verified Buyer)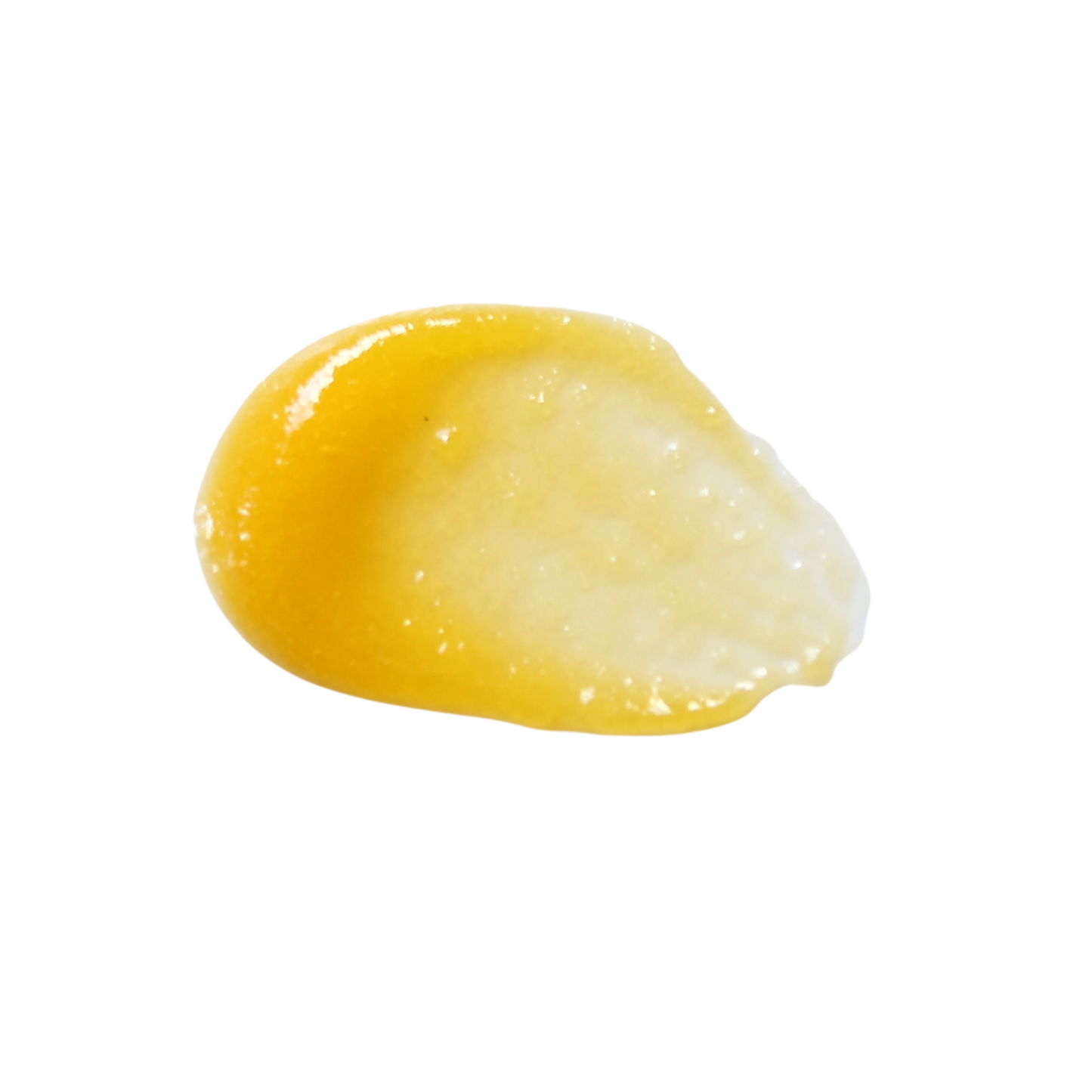 Hero Ingredients
Every ingredient used in this formulation is active and therapeutic, sourced personally by Sharon from farms around the world.
MV products are concentrated formulations, without fillers.
Gluten free & 100% cruelty free

Please note, this product contains beeswax and is therefore not vegan-friendly.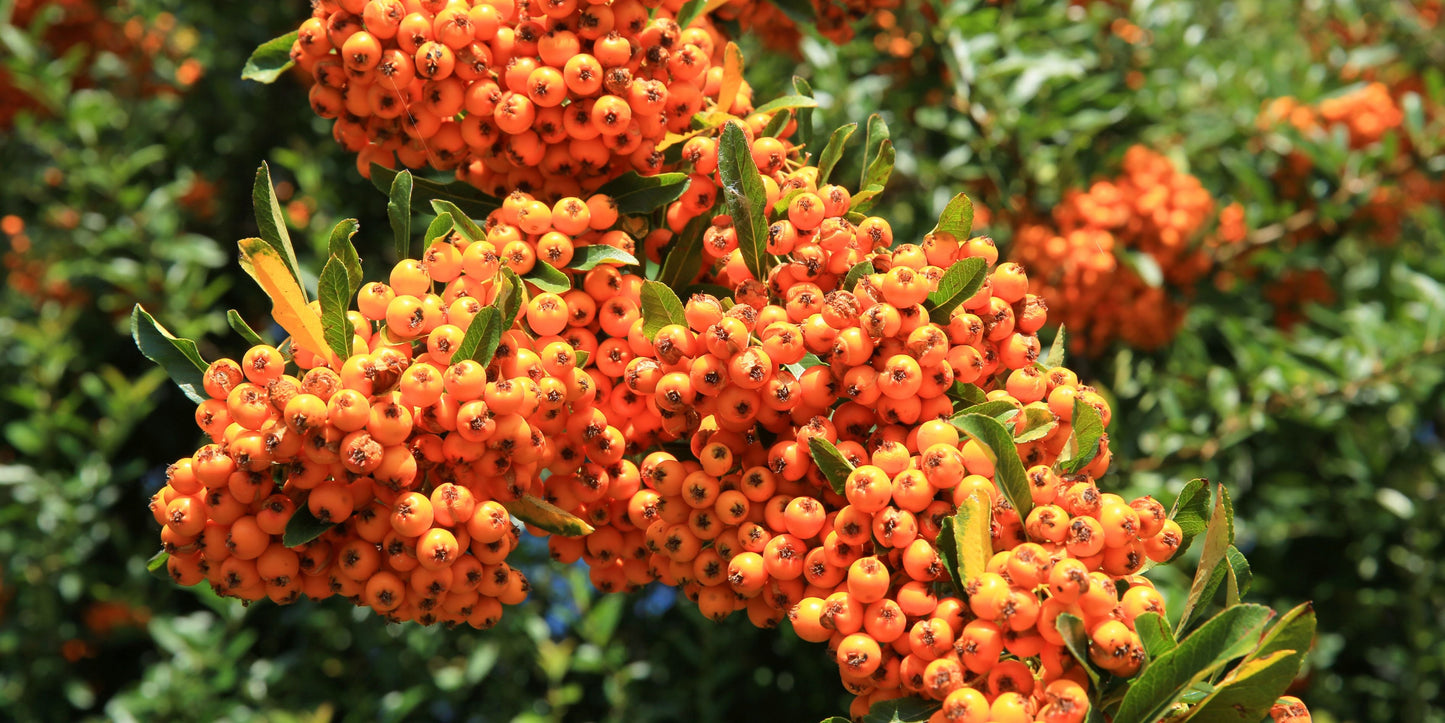 Organic Sea Buckthorn Seed Oil
(Also called Siberian Pineapple)

A rich source of vitamins and carotenoids (including Vitamin A precursers), complex phospholipids and fatty acids (Omegas-3-6-9) to promote hydration, elasticity, cell regeneration, wound healing and collagen synthesis. With a vibrant golden pigment, these powerful anti-inflammatory compounds benefit a host of skin conditions including eczema, psoriasis and rosacea.
Organic Camellia Seed Oil
A natural humectant that replenishes devitalised skin, promotes elasticity, and has powerful regenerative capabilities for damaged skin – especially from UV and environmental exposure.
Calendula Oil
A magically soothing plant extract with antimicrobial, anti- inflammatory and wound healing properties - providing valuable relief for eczema, acne, rashes, insect bites, sunburn and nursing mums with cracked nipples.
Organic Shea Butter
Shea Butter is a wonderful skin softener, rich in essential fatty acids and antioxidants. It has anti-inflammatory and healing properties, a natural UV factor, promotes elasticity and helps treat acne and breakouts.
Full Ingredient List

Cocos Nucifera (Coconut) Oil, *Camellia Oleifera (Camellia) Seed Oil, Cera Alba (Bees) Wax, Simmondsia Chinensis (Jojoba) Seed Esters, *Butyrospermum Parkii (Shea) Butter, Calendula Officinalis (Calendula) Flower Oil, *Hippophae Rhamnoides (Seabuckthorn) Fruit Extract, Tocopherol (Vitamin E non-GM).

*Organically grown
Why I Made It
7 years ago, I had a terrible reaction to a lipstick my daughter gave me.
What resulted was a 3 year struggle with cheilitis (dermatitis of the lips) and during this time I purchased literally dozens of lip balms – most were completely inadequate for my acute condition. I already had beautiful rich buttery ingredients on hand in my lab so I decided to whip something up and in no time at all, I had the perfect salve. All that was left - was to settle on a name befitting a balm that had a plethora of uses beyond soothing my dry flaking lips.

Now, I use this balm to melt away the creases around the eyes, to soften my cuticles, and soothe any rashes or itchy bites that arise (a very Australian problem).
xo

Sharon McGlinchey
MV Founder, Sensitive Skin Expert, Celebrity Facialist
How am I best to use the MultiBALM?

Smooth generous amounts of this golden balm onto any area of skin requiring tender-loving care. Intensely repair, soften, nurture, calm and heal any areas in need.

When you need to cover larger areas of skin, be sure to use the scoop provided to remove a generous amount of balm in the most hygienic way possible.
Where else on my body can I apply the MultiBALM?

Intensely treat ANY areas of dry and damaged skin, including: sore lips, cracked nipples from breastfeeding, irritated dermatitis & eczema, healing wounds & scars, scaly elbows & knees, hardened cuticles, tattoo aftercare - plus much more!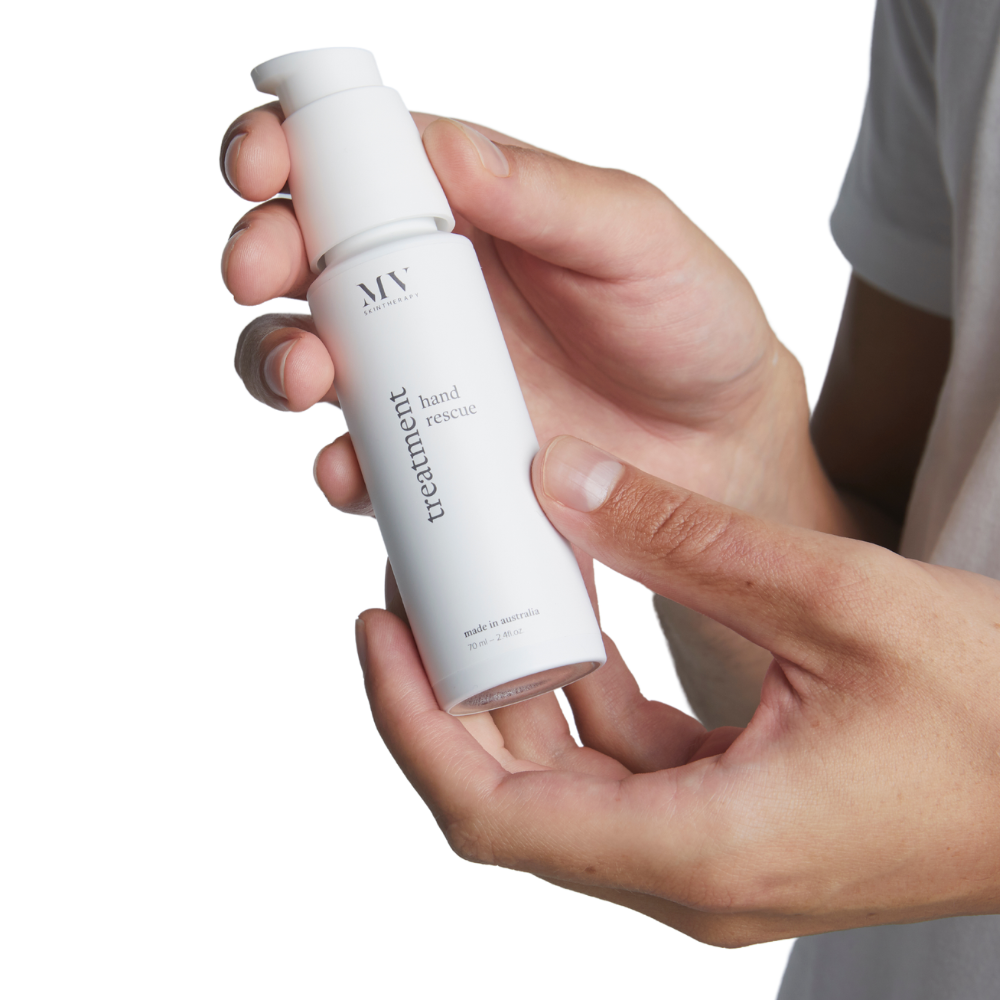 The Perfect Companion
Our 3x award winning Hand Rescue Treatment works beautifully with the multiBALM, as your go-everywhere essentials.
Therapeutic grade ingredients
Therapeutic grade ingredients