Highly therapeutic
Formulated with plant-powered actives used at their therapeutic doses
Unique multi-purpose formula
A versatile blend that regenerates and transforms an array of skin types & conditions
Hand crafted & small-batch
This protects the potency, efficacy, and ensures incredible quality is preserved
Highly therapeutic
Formulated with plant-powered actives used at their therapeutic doses
Unique multi-purpose formula
A versatile blend that regenerates and transforms an array of skin types & conditions
Hand crafted & small-batch
This protects the potency, efficacy, and ensures incredible quality is preserved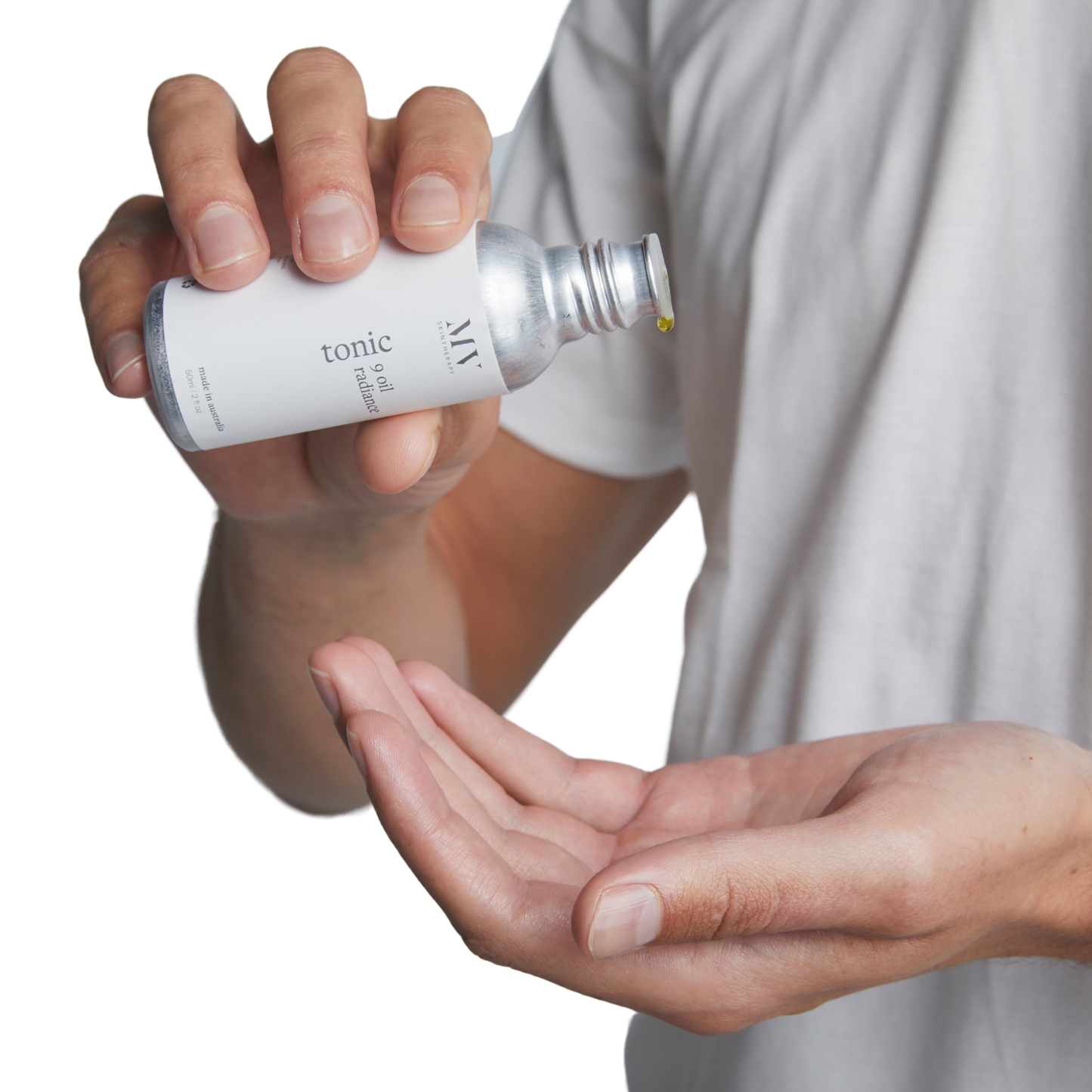 Why You'll Love It
Powerful, transformative, and highly regenerating

The 9 Oil Radiance Tonic is a multi-purpose miracle formula, that delivers truly remarkable results.
✔️ A deep secondary cleansing tonic that detoxifies
✔️ Delivers intensive repair and regeneration to parched, mature, and sundamaged complexions
✔️ Instantly plumps and revitalises for a dewy radiance
✔️ Powerful antioxdants to restore skin vitality
✔️ Repairs and calms barrier impaired skins
✔️ Heals, purifies, and congests those with oily, acne, and congested skin types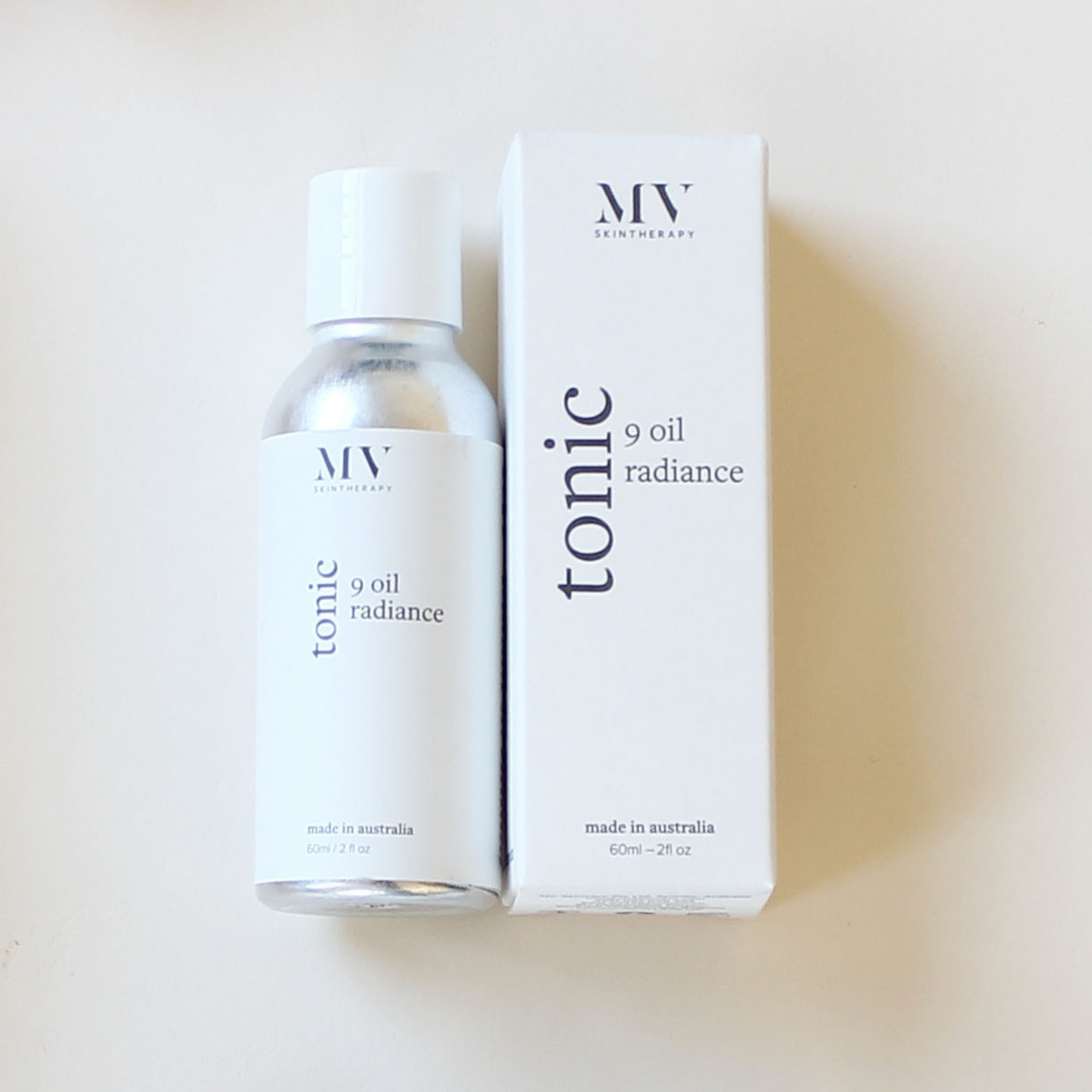 The product that breaks all the beauty industry rules
I created this product to be a powerful multi-tasker. Using potent, therapeutic grade, and highly concentrated plant oils, this formulation delivers a multitude of actives that controversially suits both;
Dry, Mature, Sun-Damaged skins requiring intensive repair and rejuventation...
and
Congested, Oily, Acne-prone skins that crave detoxifaction and purification.

The secret...
Plant oils posess more than just ONE compound, they are rich in phytoactives. So this carefully selected blend of only 9 potent oils is able to deliver incredible therapeutic outcomes. Oils have the ability to travel transfollicularly, that is - via the hair follice, and can therefore deliver actives much deeper into the epidermis.

・Antioxidants that repair, rejuvate, and encourage healthy cell turnover
・Nourishing plant oils heal and nurture barrier impaired skins
・Anti-inflammatory oils work to calm and soothe unsettled complexions
・Anti-bacterial compounds treat and prevent acneic congestion
Celebrity Fans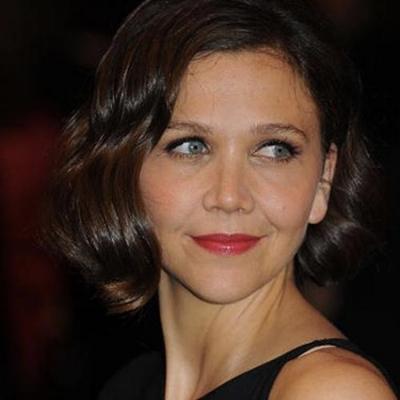 "I use the 9 Oil Radiance Tonic at night, when I've been out in the sun all day - and it makes my skin feel great!"
MAGGIE GYLLENHAAL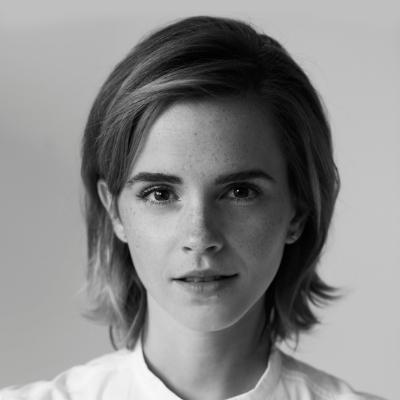 "If my skin is feeling a bit sun-damaged or congested, I like the MV 9 Oil Radiance Tonic."
EMMA WATSON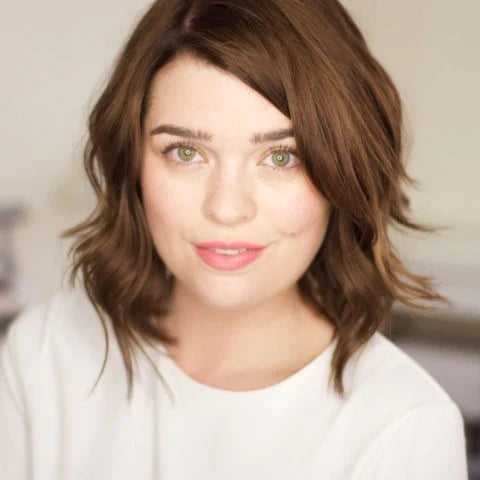 'MV's 9 Oil Tonic is a rich blend of oils that, when worked into the skin and infused with a hot cloth, leaves my cheeks baby smooth and peachy looking. I take my time working it in; not for any particular skincare benefit, more for the fact that I don't want it to stop. Ever.'
ANNA GARDENER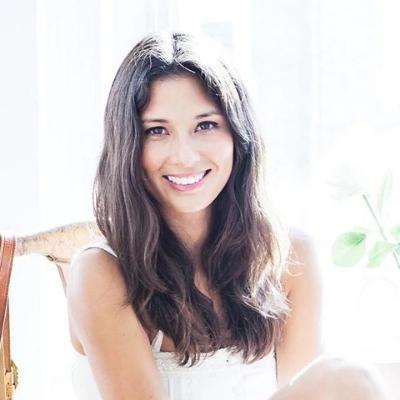 At the moment my favourite is the 9 Oil Tonic from MV. it's indulgent, but it's so nourishing and a little goes a long way. I like to apply it as a second cleanse after I've removed my makeup. I smooth it all over and give my skin a little massage, I then dip a soft cloth in warm water, place it over my face to almost steam my complexion and then gently wipe it away. This soothing action immediately signals the time to wind down, it feels like you're washing away the day and the aroma of the essential oils is just so relaxing."
JASMINE HEMSLEY
The 9 Hero Ingredients
Every ingredient used in this formulation is active and therapeutic. MV products are concentrated formulations, without fillers.
Gluten free, cruelty free, and 100% vegan.
Avocado Oil
Rich in Vitamins A, D and E, plant sterols and fatty acids – Avocado oil penetrates the skin deeply and promotes softness, elasticity, and collagen production. In addition to its impressive antioxidant profile, it also contains a unique fatty alcohol that has been demonstrated to offer cellular protection from UV induced damage both prior to and following sun exposure.
Camellia
Seeds of this wonderful plant hold impressive medicinal properties due to the collection of unique tea polyphenols with Vitamins A, B, D, and E. Together this combination provides a diverse range of antioxidant actions that function to protect and repair from UV damage, support healthy cell growth, and improve both skin flexibility and structure.
Centella (Gotu Kola)
Historically considered a 'miracle elixir', Centella is rich in beta carotene, fatty and amino acids and powerful phyto-nutrients. Centella is reputed to reduce inflammation, speed wound healing, stimulate new cell growth, build collagen and increase microcirculation. A valuable oil to help restore compromised or mature skins.
Therapeutic grade essential oils
Australian Sandalwood

We love Australian Sandalwood because it increases and restores the skin's ability to retain moisture. With anti-inflammatory, antibacterial and skin softening capabilities, this highly versatile oil is one of our go-to ingredients for inflamed, pimple-prone, dry, chapped, sun-damaged or dehydrated skins.
Geranium

This versatile oil reduces inflammation and infection, eases eczema, benefits acne and burns, and is an excellent skin balancer for hormonal, oily and pimple prone skins.
Lavender

A wonderful cell regenerator and excellent oil to treat burns, rashes, skin infections and sun-damage as well as protecting expanding skin during pregnancy.

Our Lavender of choice is French 'High Altitude' with its high Linalyl Acetate content, the key to boosting this oil's inherent antibacterial and antiviral properties.
Bitter Orange

Bitter Orange is an exceptional skin tonic and circulatory stimulant to boost superficial circulation and increase oxygenation.
Rosewood

Improves skin elasticity and firmness, while reducing the appearance of fine lines, brown age spots, and stretch marks. Great for scars and to encourage cell regeneration.
Carrot Seed

Rich in beta-carotene, the pre-cursor to Vitamin A, Carrot Seed helps improve skin tone and elasticity, soothes dry and irritated skin and stimulates cell regeneration.
Full Ingredient List

Gluten free, cruelty free and 100% vegan.

*Camellia Oleifera (Camellia) Seed Oil, *Persea Gratissima (Avocado) Oil, Caprylic/Capric Triglyceride, Citrus Aurantium Amara (Orange Bitter) Peel Oil, Lavandula Angustifolia (Lavender) Flower Oil, Pelargonium Graveolens (Geranium Rose) Flower Oil, Santalum Spicata (Sandalwood) Wood Oil, Daucus Carota Sativa (Carrot) Seed Oil, Centella Asiatica (Centella) Flower/Leaf/Stem Extract, Aniba Rosaeodora (Rosewood) Wood Oil, Tocopherol (Vitamin E non-GM), *Rosmarinus Officinalis (Rosemary) Leaf Extract, Citral, Citronellol, Farnesol, Geraniol, Limonene, Linalool.

*Organically Grown
NB: I've used Vitamin E and Rosemary as natural preservatives.
The 9 Oil Radiance Ritual
Follow these steps for application perfection and an instantly dewy complexion.
When should I use the 9 Oil Radiance Tonic?

The 9 Oil can be regarded as a 'secondary cleanser' and is highly therapeautic, so please cleanse your face with the Gentle Cream Cleanser before applying the 9 Oil Radiance Treatment.
Morning or Evening application?

You can do whichever you prefer!

Some people love the energising ritual first thing in the morning, to 'iron out the creases' and give the skin a radiant glow.

Others prefer the evening ritual, so they can pop into bed and allow the regenerating oils to work their magic as a restorative nighttime treatment.
How often do I use the 9 Oil Radiance Tonic?

Again, this is entirely up to you and what your skin is craving.

3 x week is an ideal treatment and maintenance program.

1 x week will boost your weekly nourishment.

But we've noticed that post-menopause, or during extreme weather; such as increased sun exposure or dry conditions, a nightly treatment works miracles to repair and restore.
Should I remove the 9 Oil completely?

This isn't necessary.

For those with oily, congested, and blemish-prone complexions, you can use the Compress Cleansing technique to infuse, and then gently remove the remainder of the tonic.

For those using the 9 Oil Tonic as a nourishing regenerator for mature, dry, tired, or sun-damaged complexions, simply infuse the 9 Oil 2-3 times with the Compress Cleansing Cloth, without the need to thoroughly remove. There should be a gorgeous dewyness that remains, use this as your nighttime treatment and pop into bed for blissful dreams.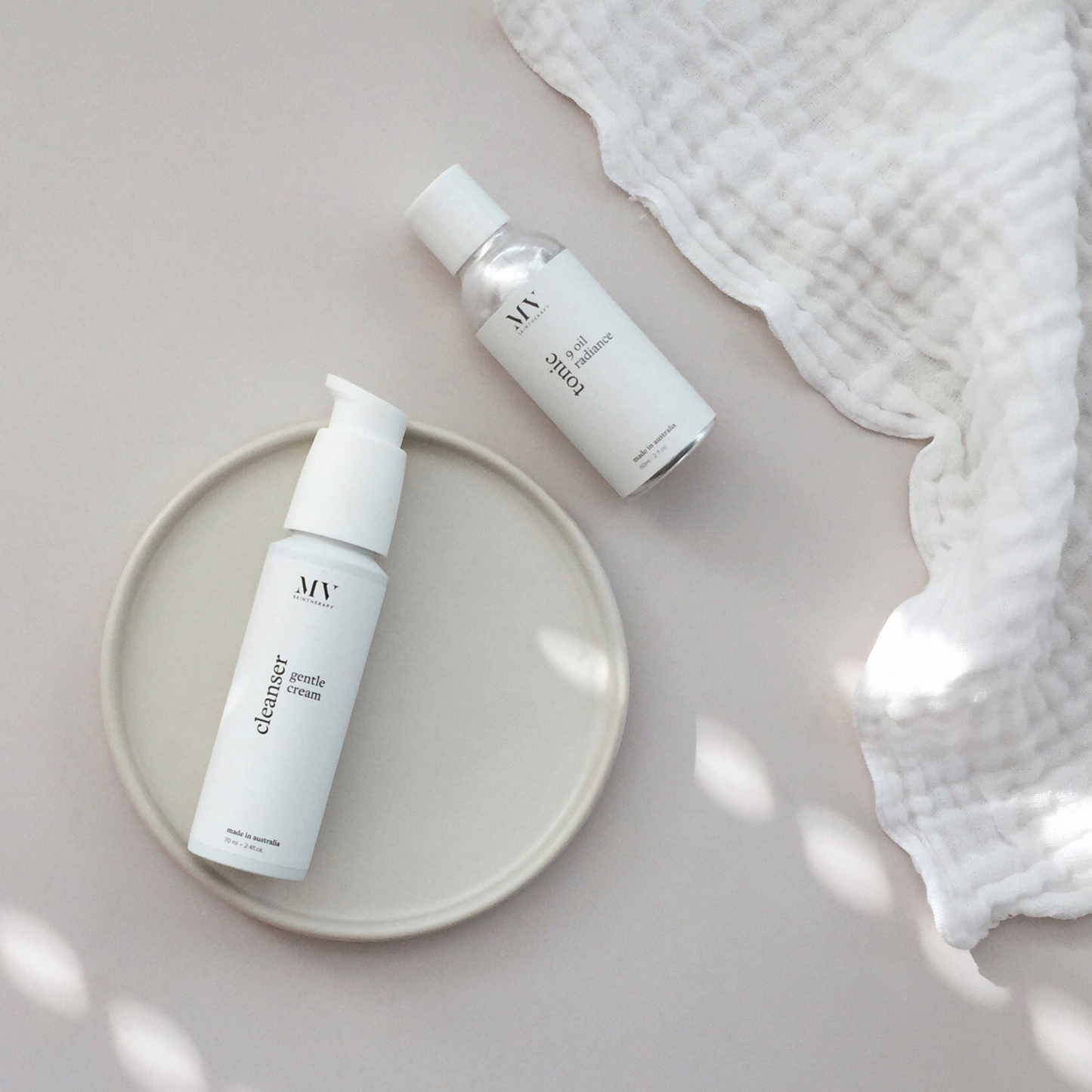 The Incredible Double Cleanse Treatment
Before indulging in your 9 Oil Radiance Treatment, you'll need to pre-cleanse with our creamy, dreamy, cleansing method. Double bliss.
Therapeutic grade ingredients
Therapeutic grade ingredients