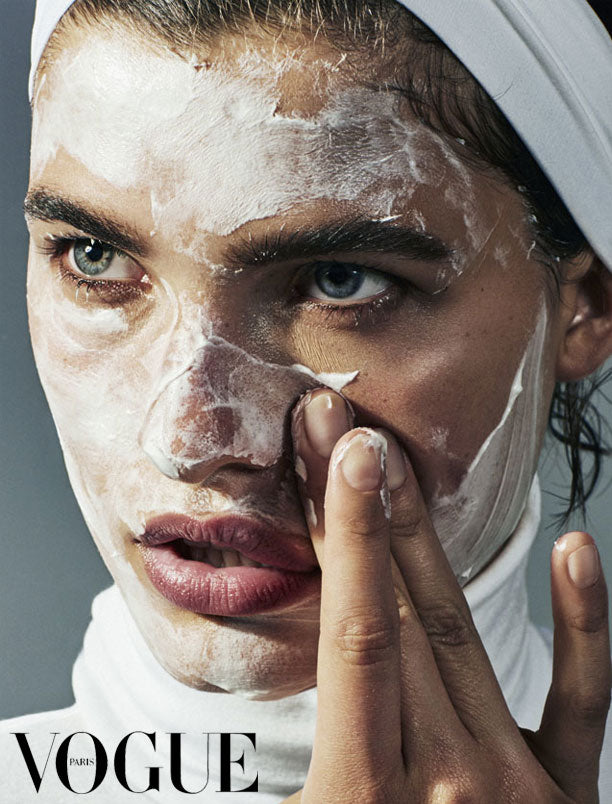 Skin cleansing secrets from around the world
From Australian botanicals to Ayurvedic pastes from India, the way we cleanse is as much a cultural story as it is a skincare choice. Vogue takes a global tour of this mainstay of our beauty regime.
Australia: Botanical-Rich Creams
The Backstory: "Australians have an innate affinity to the environment, so we have always been drawn to skincare that champions the healing power of nature," says MV Skintherapy founder Sharon McGlinchey. "Australian botanicals are particularly potent because of the unique phyto-nutrients – a result of plants adapting to our harsh climate."
The Go-To Formula: "Creams are beautifully effective at delicately melting away grime without stripping the skin," explains McGlinchey.
The Must-Try Technique: "While you can remove them with tissue or water, using a steamy compress creates a nurturing and ritualistic experience out of an otherwise mundane task," advises McGlinchey.
Shop MV Skintherapy Gentle Cream Cleanser and  Compress Cleansing Cloth
PHOTO CREDITS: Alique, Damien Blottiere, Lachlan Bailey