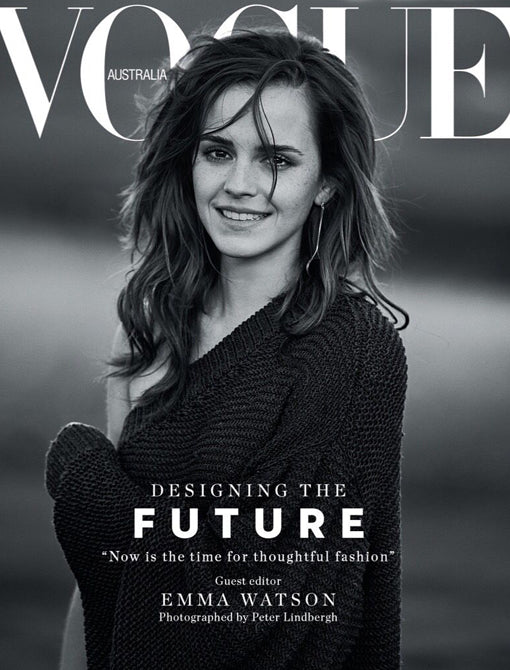 Designing the Future
Emma Watson, an advocate for sustainable fashion, a UN Women Goodwill Ambassador and Vogue Australia's March 2018 guest editor.
Emma's Beauty Picks
"If I've been in the sun I use MV Skintherapy Rose Plus Booster - it's great for when skin is tender or inflamed from sunburn." - Emma Watson
"After a year dominated by an alarming newsfeed, it seems we have hit a turning point in 2018. Silenced voices are becoming amplified and media outlets are shining a spotlight on the people and groups challenging for change. The pages to follow in this issue, Designing the Future, is a part of that change."
"The word 'change' can be intimidating, riddled with expectation of outcomes and fear of failure. So I want to propose something to you: when steering a boat, a captain can shift the wheel one degree and it drastically changes the course of the boat. I would like to challenge you, after reading this issue, to make a one-degree shift, because a small change can make a huge difference."
"Thank you, Vogue Australia, for allowing me this platform to share stories and movements I care about. Thank you, Peter Lindbergh, for your careful eye and such a joyous shoot. Thank you to all the collaborators for sharing your voice and your self. And lastly, thank you to anyone picking up this issue and reading it. You are the biggest piece to the puzzle of our global wellbeing. Join me in a one-degree shift!" Emma Watson.
Photo Credits: VOGUE | PETER LINDBERGH