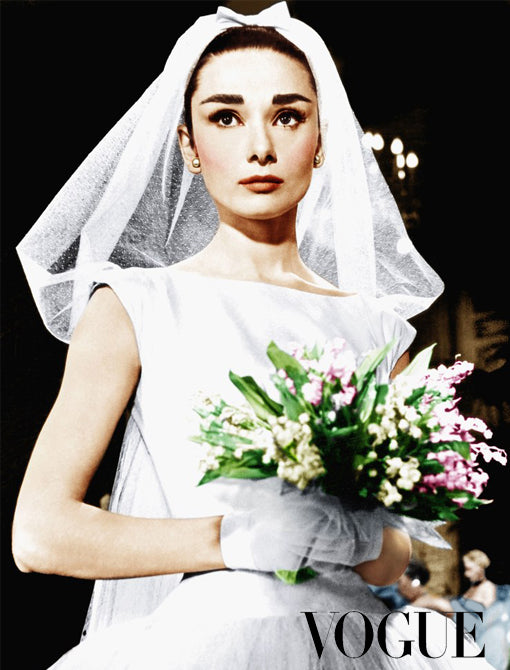 How to Do Your Own Wedding Makeup - The Definitive Guide
If there's one common misconception about beauty editors, it's that we're also makeup artists. And hair stylists. And board-certified dermatologists. The times I have been asked to consult on wrinkles and dark spots are too numerous to recount here. The second most common request: wedding beauty.
WORDS | Cecilia Ellenberg
I have been watching the best in the business—Pat, Charlotte, Dick, Val, Gucci, Lucia (Pieroni and Pica)—perform small feats of color cosmetics for the last 15 years, which has given me a knowledge base that is, admittedly, better than average. But a professional I am not, and successfully using these application skills on brides—who tend to have . . . exacting standards—is a recipe for anxiety.
That said, I have accepted the wedding beauty challenge twice and have survived with some fail-safe guidelines from my spin as a reluctant makeup artist. These aren't steps to picture-perfect, looks-good-in-all-lights-and-at-all-angles color that won't budge through ceremony, reception, and after-party; if that's what you're after, hire a professional. But they should help keep things low-key while ensuring you look like the best version of yourself, a la the Duchess of Cambridge, who reportedly wed Prince William in front of an international viewing audience with nary a makeup artist by her side.
Don't Sleep on the Facial
Proper skin prep cannot be overemphasized when it comes to successful wedding makeup. While preplanned microcurrent treatments, peels, and masks are all well and good, a day-of skin ritual is almost more important, both to create a smooth canvas and to provide a nice moment of cathartic Zen before inevitable stress ensues. I like to apply Sharon McGlinchey's MV Skintherapy Gentle Cream Cleanser, then remove it with a warm towel and follow with her Rose Hydrating Mist and a massage with your non-comedogenic oil of choice (avoid coconut-based salves at all cost). It's a trick taken from editorial pro Tom Pecheux that feels great, boosts circulation, and calms nerves.
Photo Credits: Everett Collection & Lucille Lawrence