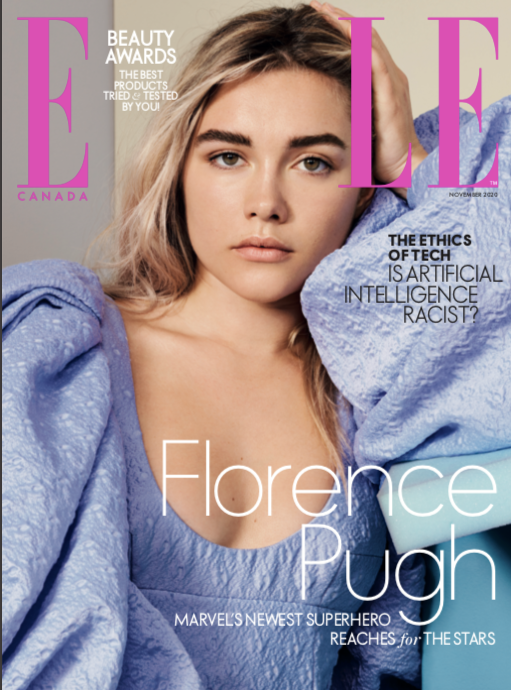 BARE NECESSITIES
With most people no longer going into the office, makeup has been lying dormant in drawers around the world, pushing skincare to the forefront.
By LESA HANNAH


WHEN THE ENTIRE WORLD WENT into lockdown in March, Sharon McGlinchey, founder of MV Skintherapy, feared her tiny brand would be in trouble. Instead, the company, based in Sydney, Australia, experienced a surge in online sales.
"People who had bought maybe only one thing a year from us in the past all of a sudden wanted everything," she says, noting that their rose hydrating mist, moisturizer and booster were part of the initial spike. "We kept seeing this pattern as the weeks rolled by."
In addition, the brand's skin-ritual videos, which had always been mostly ignored, started to get views. McGlinchey believes that with the stress of COVID-19 and precarious job security, women wanted their routines to feel better. Skincare was already selling well last year, but once the coronavirus hit in early 2020, "[sales] continued to grow and gain importance throughout the pandemic—at the expense of makeup," says Alecsandra Hancas, director of prestige beauty client development at NPD. It accounted for 45 percent of total beauty sales in the first six months of the year. In particular, with spa visits no longer feasible, body treatments and devices became popular, and there was growth in the sales of brightening and acne products for the face.
The lipstick index—a term coined by Leonard Lauder in the early 2000s to describe how beauty sales correlate to the economy—has officially been replaced by the moisturizer index, according to Estée Lauder chief executive Fabrizio Freda, as reported by Business of Fashion.  The combination of forgoing makeup and suddenly having all this extra time to devote to skincare means that many people's skin has drastically improved. Joanna Czech, a celebrity facialist with studios in Dallas and New York City, says that once she resumed giving facials at the start of June, she noticed right away that "80 percent of [her] clients' skin was better." Within four weeks of being in lockdown, many of them had changed their behaviour, whether it was focusing on a nighttime routine, using a toner for the first time or actually removing their makeup before bed. "It's been a perfect moment for them to learn new habits," she says, adding that it's these specific shifts, not necessarily miracle products, that account for the change. What's more, we're sifting through our medicine cabinets and scrutinizing our spending habits more closely. "This pause has given consumers a lot of time to research what they're using and truly find their favourites," says Hancas. So even if our skin is dry from all our crying and we have dark under-eye circles from sleepless nights, the silver lining to all of this is that we'll all be skincare scholars by the time a vaccine arrives. Says Hancas: "I think we'll come out of this a lot more informed."