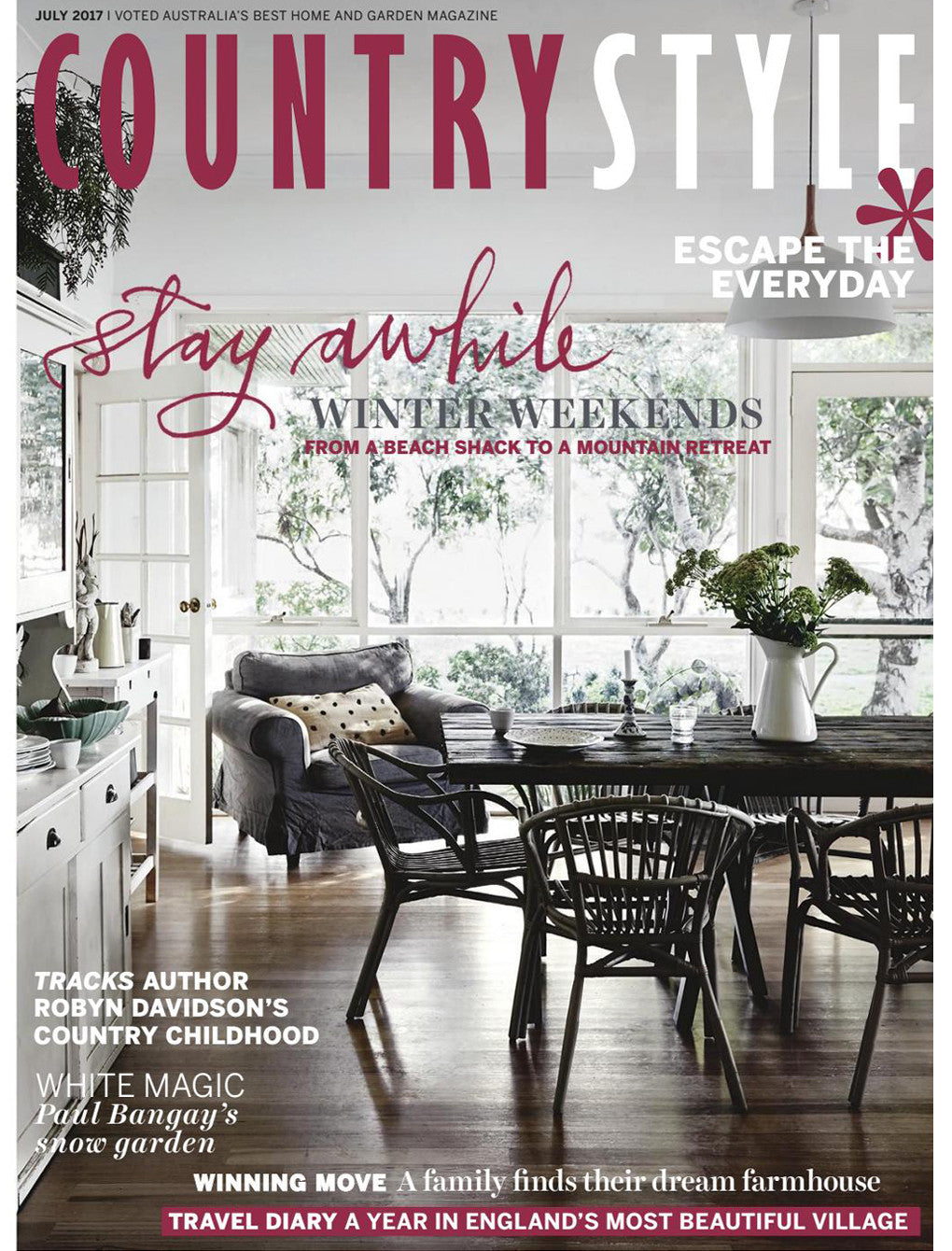 In Her Own Skin
MV Organic Skincare's Sharon McGlinchey shares her passion for natural beauty.
WORDS | Catherine McCormack
WHEN GRAMMY AWARD-WINNING musician Alicia Keys declared she was going make-up free in 2016, the global beauty industry took a collective gasp. Then it demanded to know what the acne-prone star used to get such flawless skin.
MV Skintherapy 9 Oil Radiance Tonic - a luxurious cleanser that blends camellia and avocado oil with essential oils - was key to her daily routine. "Alicia's make-up artist, Dotti, is my friend and she's been using MV on her for six years," says Sharon McGlinchey, founder of the Sydney-based beauty brand that also counts actresses Brooke Shields, Emma Watson and Maggie Gyllenhaal as devotees.
An early pioneer of natural skincare in Australia, Sharon's road to recognition has been a long one. Born in Cumbria in the far north of England, she first came to Australia in 1982, aged 18, before briefly returning home seven years later. "It was a disaster," remembers the 53-year-old. "I hadn't realised that I'd actually become very 'Australianised' and quite open-minded. We came back a year later."
Sharon trained and worked as a beauty therapist, going freelance after the birth of her daughter, Tess, in 1995. Two years later, a call from a client changed everything. "She rang me and said, 'Sharon, I've used a product from America and I'm in the hospital because my skin has peeled off like a snake's. The doctors have told me I have a cosmetic burn and a petrochemical sensitivity. Can you help?'"
At the time herself naive about the widespread use of petrochemicals (ingredients derived from petroleum, coal and natural gas) in beauty products, Sharon began to investigate. When several companies actively avoided her questions, her curiosity blazed. She read up on aromatherapy and, in 1998, attended a natural skincare workshop that cemented her decision to denounce synthetic ingredients forever. Meanwhile, the cream she'd made for her client proved a huge success. "Her dermatologist couldn't believe the results," says Sharon. "Her sister and mother started using it, and then the women in my mother's group started asking for creams for their kids with eczema."
That cream is now Sharon's 'hero' product - Rose Soothing and Protective Moisturiser - and the foundation of her range. With financial help from a neighbour, she officially launched the MV brand (which stands for My Values, My Vision) in 2000, selling it at markets, in small boutiques and online.
Those early years were bittersweet as Sharon struggled to support the family financially and cope with a baby who was suffering with undiagnosed coeliac disease. Her beliefs around skincare shifted again, moving away from the procedural 'cleanse, tone, moisturise' routine ingrained in her as a beauty therapist to a more holistic, healing approach. "At the end of those very long days I would use my time in the bathroom to relax and take a few deep breaths," she says of her beauty routine, which centres around using a warm compress cloth for cleansing. "It was about developing a ritual that allowed me to feel nurtured and more mindful."
In 2002, Sharon opened her first salon in Sydney's Double Bay, moving to Mosman five years later. The lack of support from the beauty industry and beauty media grated. "It became evident very quickly that I was a square peg in a round hole," she says. "The beauty editors would visit me but never write about me and the retailers didn't want my products sitting next to all the big brands that use toxic ingredients. One day I was chatting with naturopath Anthia Koullouros of Ovvio Organics and she said to me, 'Sharon, I think you have to drop this whole beauty thing. What you're making is not just for your skin, it's a health product.' A light bulb went off that day - I didn't need to belong."
It's a philosophy Sharon still lives by, refusing to add to MV's range for the sake of having a new product to market, hand-picking her stockists here and abroad, and passionately campaigning against 'anti-ageing' and the rise of non-invasive beauty treatments like botox, fillers and microdermabrasion. "For 18 years I've been educating women to be more respectful of their skin," she says. "A lot of the things we've been told to do - use a foaming cleanser on oily skin, lather on moisturiser for dry skin - are actually detrimental and exacerbate the problems you have."
Sharon herself wears little make-up, is letting her go grey and hopes to see more women like Alicia Keys stand proudly against the beauty standard. "We've created a world now where nobody wants to age but I'm pro-ageing - my best friend died at 36 of ovarian cancer," she says. "Why spend so much energy fighting lines and wrinkles when you can get on and enjoy the life you have?"