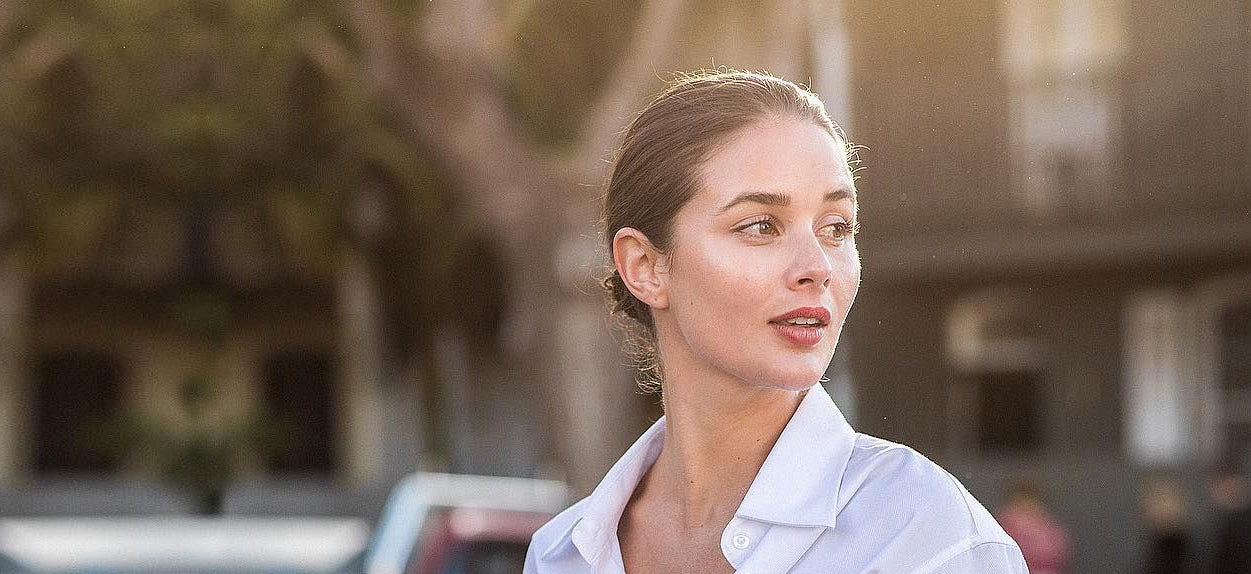 And that's a wrap on Fashion Week!  The annual festival of fashion that colonised our screens and our feeds again once more this past month, bringing with it the usual questions… how long (and how tight) will our jeans be this year?  Which body parts will we bare, and which will we cover? We also got to see those fabulous trends from the past paraded on the catwalks of Milan, London and New York - the ones that never fail to deliver that hit of nostalgia (even on their second or third time round). 
Much like the fashion industry, the beauty industry is subject to fads, frenzies and the rehashing of almost-forgotten trends into fresh 'new' concepts.  From the harsh apricot scrubs of the 1990's, to the recent obsession with K-beauty, each year brings new products, rituals and skincare 'wisdom' which vary wildly in their usefulness.  Remember how obsessed the world was with nose strips for a solid chunk of the early 2000's? We rest our case…
Some beauty fads are ineffective but harmless, but there are also those which cause more damage than good. These include the push for more frequent and harsher exfoliation (click HERE to read why this is never a good idea, especially for sensitive skin) and the inclusion of parabens – hormone disrupting preservatives – in many skincare products.  Aside from harming your skin, many best-selling beauty brands also cause needless harm to our environment in their quest to market the 'next big thing', which is about as unfashionable as you can get in today's era of more responsible consumption!
Funnily enough, prior to becoming the Beauty Rebel we know and love, MV Founder Sharon McGlinchey's first career was in the fashion industry.  She remembers learning early on the golden rule: that a savvy woman always chooses a handful of well-cut classic pieces to form the core of her wardrobe. Like your classic white shirt and black trousers, MV's soon to be released Core 5 concept – five MV staples which suit all skin types and conditions - can be relied upon to take you through many seasons.  They are highly versatile, can be mixed and matched and, just like your favourite fashion staples, MV's classics have stood the test of time.
After 20 years our core products remain largely unchanged and are still every woman's skincare essentials.  This is because at MV, we don't subscribe to flash trends in beauty. Green beauty - harnessing plant-powered ingredients to deliver gentle, non-toxic and planet-friendly skincare - is a perfect example of a trend which the wider public is now embracing, and one which has been a pillar of our brand since day one.  Another trend we're proud to be leading the charge on is in versatility, with many MV products doing double or triple duty in your routine, such as our Pure Jojoba Oil - the skincare equivalent of the perfect, 'wear anywhere' pair of jeans.
And, as we saw back in January, the 'no make-up' look is a HUGE beauty trend which has been spearheaded by clean-skin advocate Alicia Keys, who hosted the Grammy's in little more than a lick of eyeliner.  Her epic outfits (she rocked five in total, with the opening and closing looks by Versace) couldn't even outshine that glowing complexion, which she treats with vegan, organic skincare including oils like our 9 Oil Radiance Tonic.
It's not a perfect industry, but in many ways, we still love fashion and thoroughly enjoyed the colourful looks of fashion week '20 (sequinned skirts and go-go boots, we're looking at you!).  It's a display of creative inspiration and the apex of our aesthetic culture, not to mention a fun preview into what we'll all be wearing in 6 months' time! But when it comes to skin, we're happy to skip the trend-hunting.  A healthy and glowing complexion will always be in, and at MV we will always use a gentle and mindful approach to develop therapies which help you to achieve it.
Cover Photo by Holly Sarah Burgess
Body Photo by Alexander Norheim