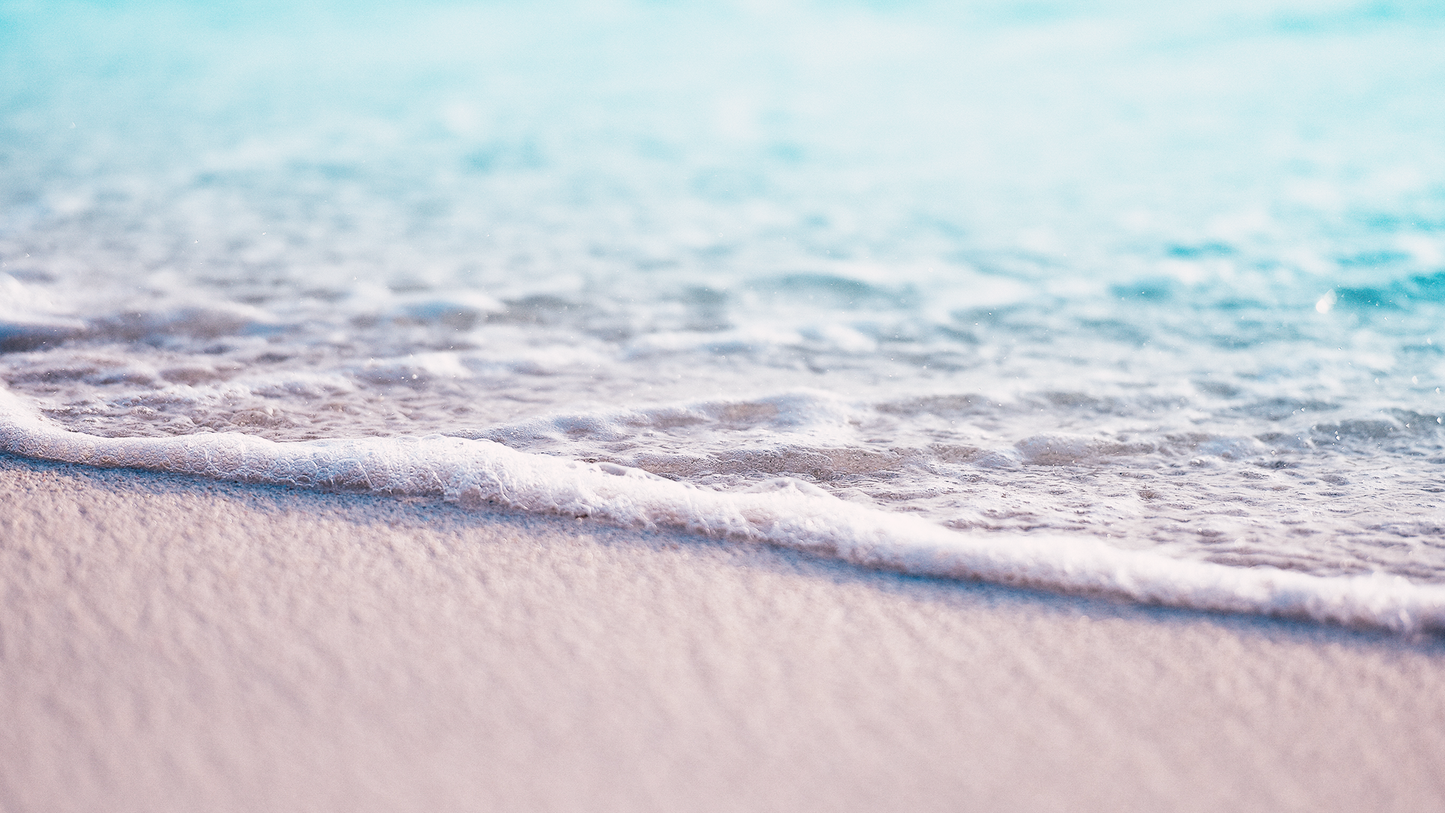 Have you ever heard the saying; "saltwater heals everything"?  
It doesn't just refer to minor cuts and infections, or epic hangovers.

 

Ask an ocean swimmer, surfer, or anyone else who loves being in or near the sea, and they'll tell you that the ocean has curative powers which extend well beyond the physical.
You may not be aware, but MV originated – and is still based – just a stone's throw from the ocean, on Sydney's North Shore.

 

The powerful yet soothing energy of the ocean is part of the DNA of our brand, and the breezy, barefoot "no BS" philosophy which is inherent in beach culture is something we have always held dear.
At this time of the year, many of us will make a beeline to one of Australia's 10,000 or so beaches to get away from the heat, hustle and hype of the city, and return (for the most part) refreshed and revitalised as late in January as we can manage.  
This annual pilgrimage got us thinking – what exactly is it about the ocean which draws us in, and helps to wash away 12 months' worth of built up stress?  Is Vitamin Sea a 'real' thing, or an Aussie urban myth?
These are our favourite reasons to visit your own most-loved stretch of coastline sometime soon…
Ocean water is filled with negative ions which have a calming effect on the human mind.

 

Not a swimmer?

 

That's OK.

 

Even just listening to the sound of waves crashing on the shoreline has been proven to have a relaxing effect.
According to research, those of us lucky enough to live near the ocean exhibit fewer anger outbursts and tend to be calmer.

 

Saltwater has antiseptic qualities and is healing to small skin cuts and abrasions.

 

For this reason, it can help with conditions like acne.

 

Seawater is also rich in minerals like magnesium, zinc, iron and potassium, which each alone have fantastic benefits.

Exercising in natural environments has been shown to have greater benefits for mental health than exercising elsewhere. This is because it combines the benefits of exercise with the restorative effects of being in nature. Swimming in the ocean is a perfect example of this combination!
Of course, some of us live inland, or somewhere which is right now covered in snow.  You'll be pleased to know that similar effects have been observed through immersion in many natural environments.  In Japan, they even have a name for it, 'Forest Bathing', which is an activity recommended by the government to reduce stress.  It's as delightfully simple as it sounds.
So, from our place of peace and healing to yours - wherever it may be - have a beautiful January and we'll see you when we return, salty and refreshed, from the beach.