Highly therapeutic
Formulated with plant-powered actives used at their therapeutic doses
Concentrated Formulation
Incredibly potent, each drop delivers unparalleled therapy
Hand crafted & small-batch
This protects the potency, efficacy, and ensures incredible quality is preserved
Highly therapeutic
Formulated with plant-powered actives used at their therapeutic doses
Concentrated Formulation
Incredibly potent, each drop delivers unparalleled therapy
Hand crafted & small-batch
This protects the potency, efficacy, and ensures incredible quality is preserved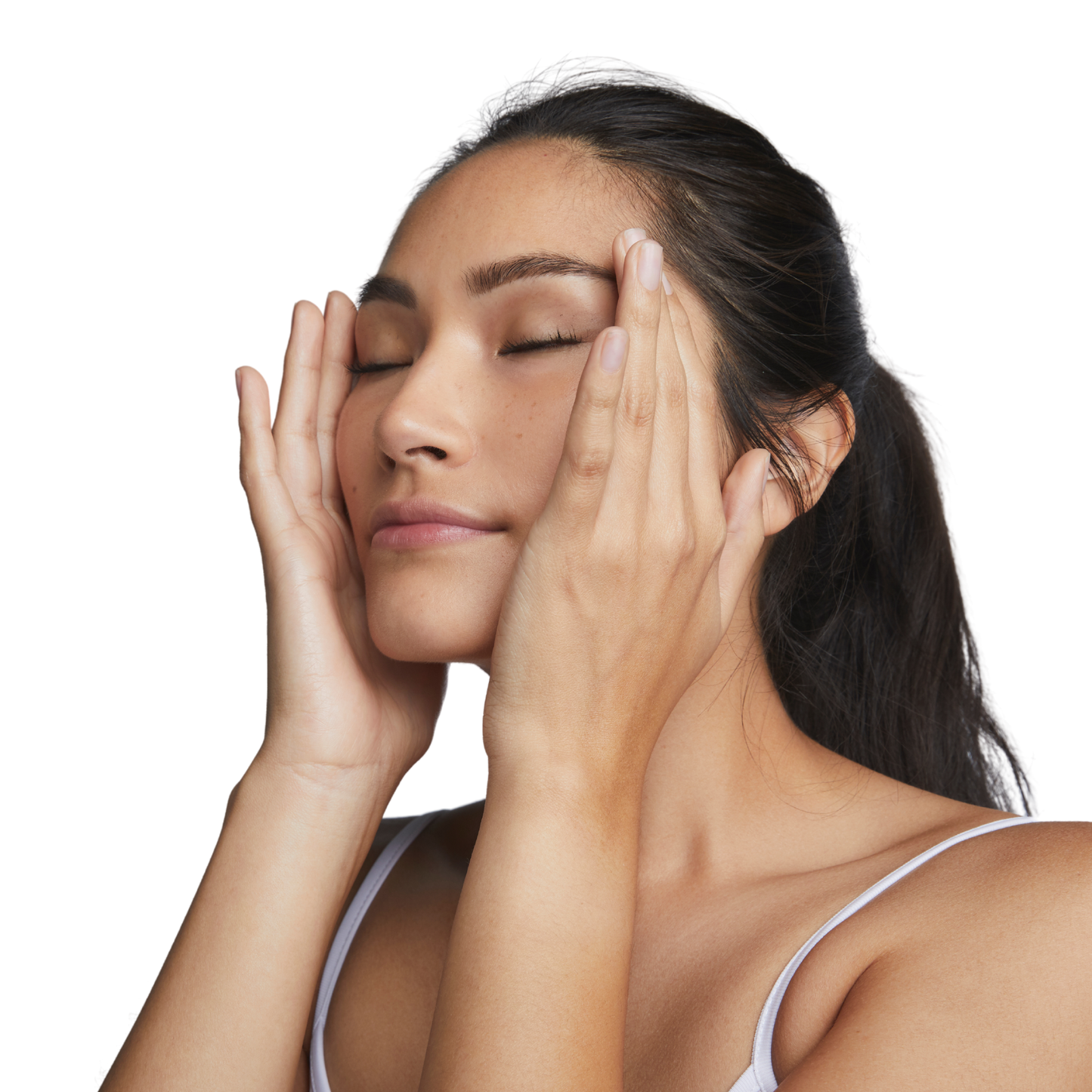 Why You'll Love It
This product will change the way you view natural skincare.
A double award winning formula, packed with energising and regenerative plant oils, for instantly impressive results.
Omega and antioxidant-rich Centella and Avocado oils deeply repair and soothe sun-damaged and dehydrated skin, while therapeutic grade essential oils of Lavender, Geranium, Sandalwood and Neroli act quickly to strengthen and boost circulation, resulting in a vibrant and revitalised complexion.
✔️ Stimulates new cell growth
✔️ Prevents collagen degradation
✔️ Plumps and promotes elasticity
✔️ Restores skin barrier function
✔️ Increases microcirculation
✔️ Regenerates tired and dull complexions
✔️ Delivers photoprotection and repair from UV induced damage


Created for the sunshine chasers, the outdoor lovers, and anyone who seeks plant-powered actives to revive tired complexions, and support skin longevity.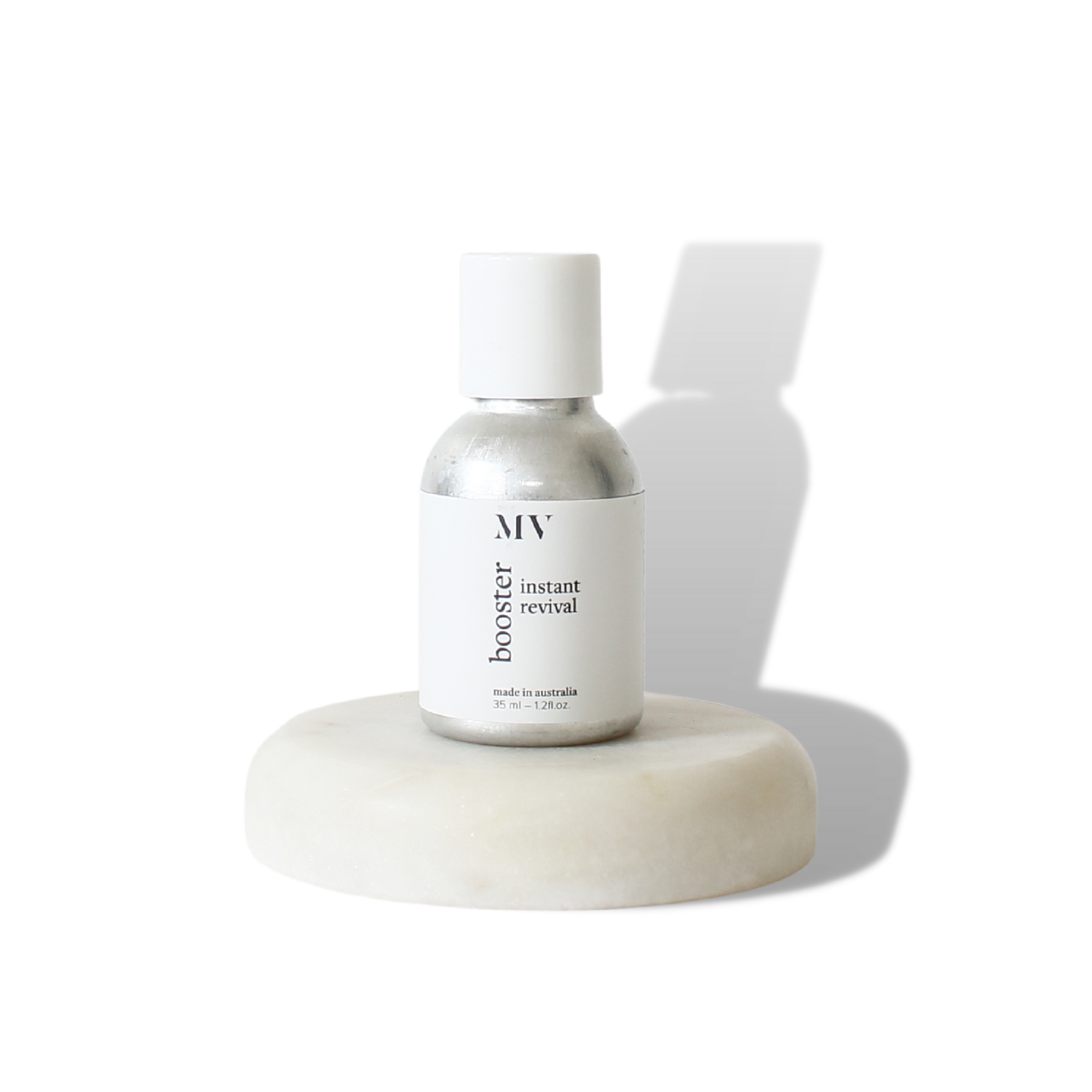 A Powerful Remedy For
・Regeneration
・Sun Damage
・Dull & Tired Complexions
・Mature Skin
・Jet Lag
・Dehydration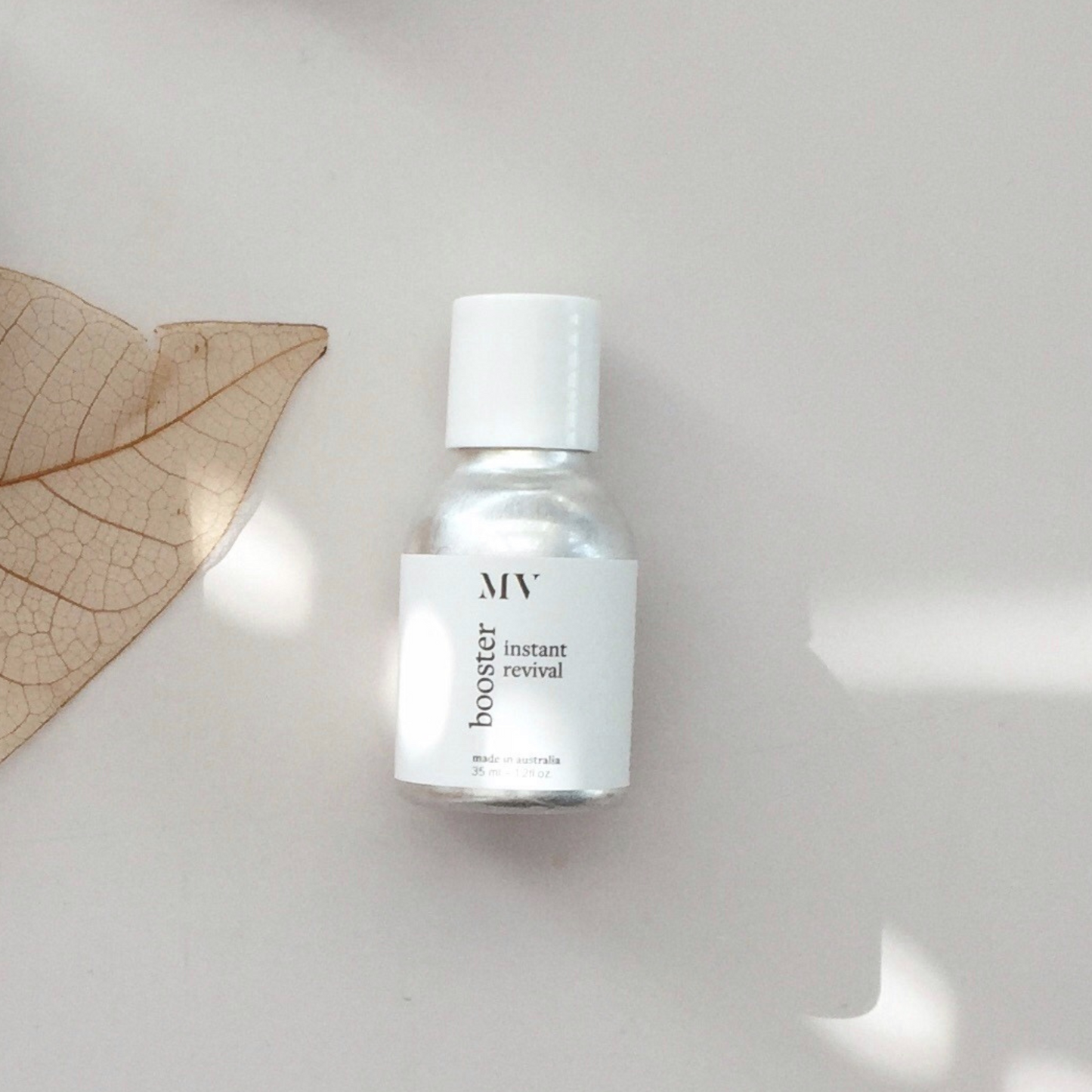 Why It's Not Like Anything You've Tried Before...
For those who think that 'active' products and 'natural' ingredients are mutually exclusive, this is the formula that will prove you wrong.

'The Instant Revival Booster is the Booster I always prescribe to my clients who are accustomed to using high-end, active cosmeceuticals, those who are possibly new to natural skincare or dubious of it's efficacy. I created it for the *wow* factor, and boy does it deliver!'

Sharon McGlinchey
MV Founder, Celebrity Facialist, Sensitive Skin Expert
Celebrity Fans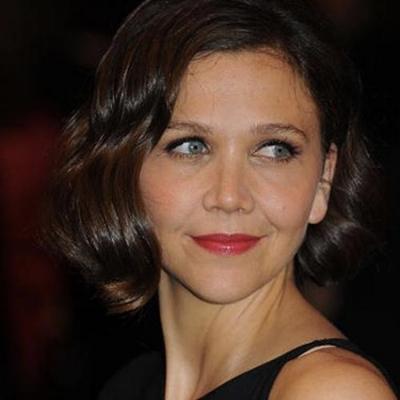 "I use the Instant Revival Skin Booster after I've been on a long airplane trip, or if I'm very tired. It is so nourishing and makes my skin feel great".
MAGGIE GYLLENHAAL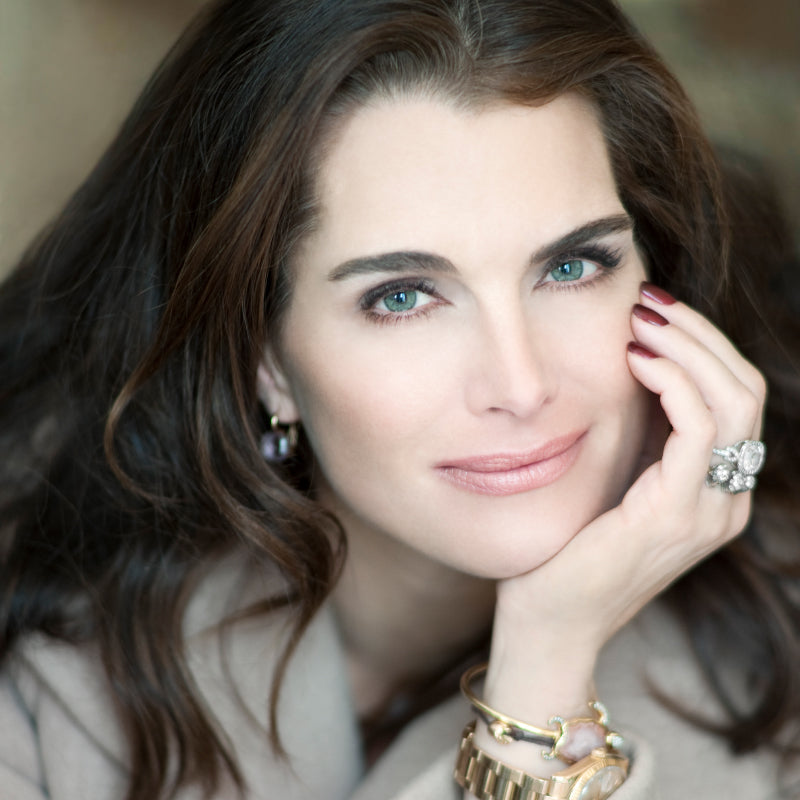 BROOKE SHIELDS
Hero Ingredients
Every ingredient used in this formulation is active and therapeutic. MV products are concentrated formulations, without fillers.
Gluten free, cruelty free, and 100% vegan.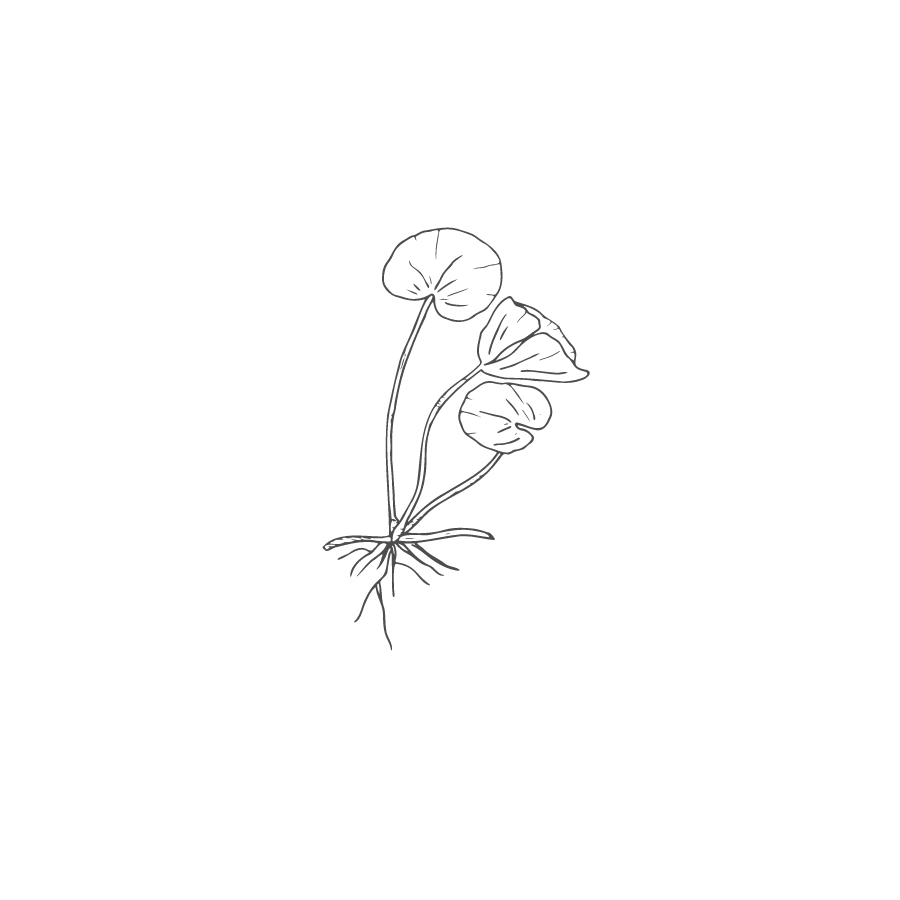 ORGANIC CENTELLA
Also known as Gotu Kola, this super-herb has been used for centuries in anicent medicine, regarded as the 'miracle elixr of life'. Rich in amino acids, beta carotene, fatty acids and powerful phyto-nutrients. Reputed to reduce inflammation, speed wound healing, stimulate new cell growth, build collagen, restore skin barrier function, and increase microcirculation.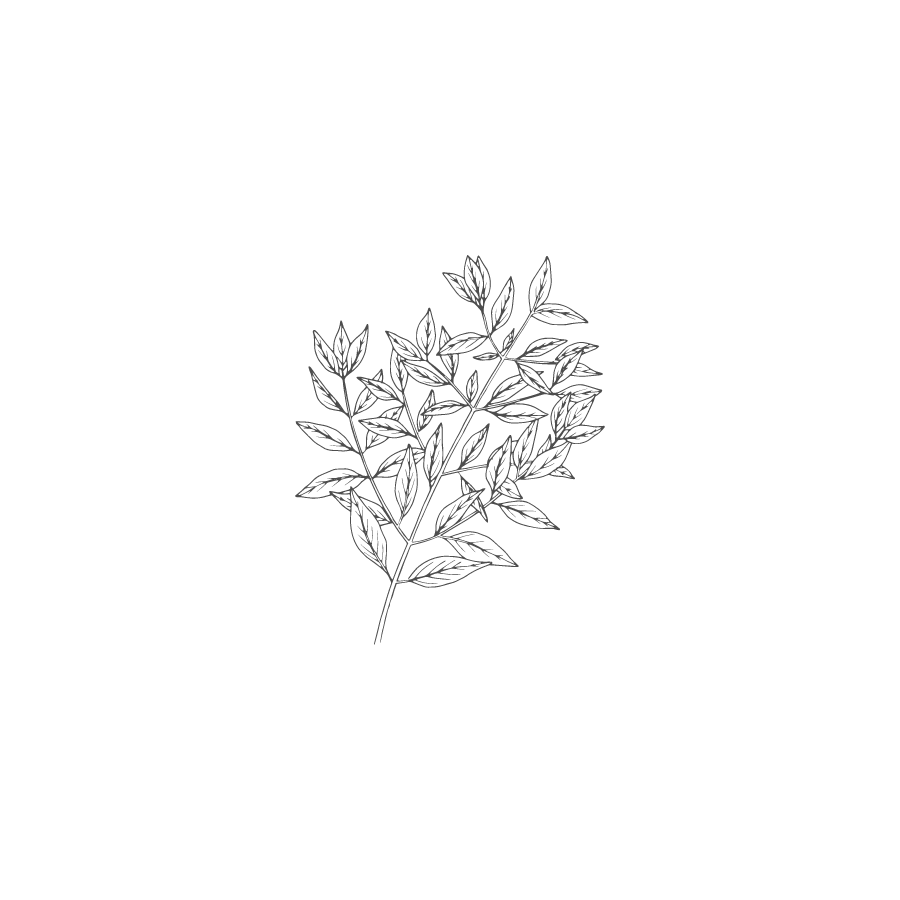 AUSTRALIAN SANDALWOOD

A powerful regenerator that both increases and restores the skin's ability to retain moisture, prevents collagen degradation, and protects against environmental aggressors. With anti-inflammatory, antibacterial and skin softening capabilities, this highly versatile oil is one of our go-to ingredients for inflamed, pimple-prone, dry, chapped, sun-damaged or dehydrated skins.
ORGANIC AVOCADO

Rich in Vitamins A, D and E, plant sterols and fatty acids – Avocado oil penetrates the skin deeply and promotes softness, elasticity, and even collagen production. In addition to its impressive antioxidant profile, it also contains a unique fatty alcohol that has been demonstrated to offer cellular protection from UV induced damage both prior to and following sun exposure.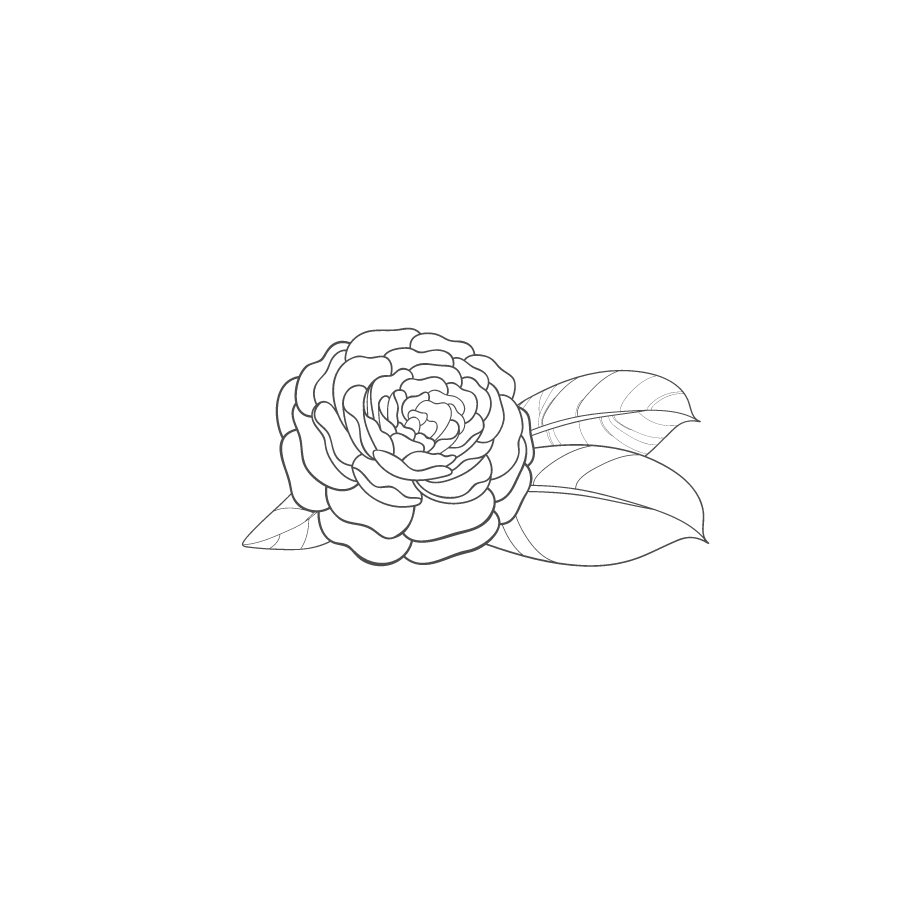 CAMELLIA SEED OIL

Seeds of this wonderful plant hold impressive medicinal properties due to the collection of unique tea polyphenols with Vitamins A, B, D, and E. Together this combination provides a diverse range of antioxidant actions that function to protect and repair from UV damage and support healthy cell growth.
Full Ingredient List

*Camellia Oleifera (Camellia) Seed Oil, *Persea Gratissima (Avocado) Oil, *Simmondsia Chinensis (Jojoba) Seed Oil, Rosa Canina (Rose Hip) Fruit Oil, Caprylic/Capric Triglyceride, Centella Asiatica (Centella) Flower/Leaf/Stem Extract, Lavandula Angustifolia (Lavender Flower Oil), Santalum Spicata Sandalwood Wood Oil, Citrus Aurantium Amara (Orange Bitter) Peel Oil, Pelargonium Graveolens (Geranium Bourbon) Flower Oil, Dalbergia Latifolia (Rosewood) Wood Oil, Citrus Aurantium Amara (Neroli) Flower Oil, Daucus Carota Sativa (Carrot) Seed Oil, Tocopherol (Vitamin E non-GM), *Rosmarinus Officinalis (Rosemary) Leaf Extract **Citral, Citronellol, Farnesol, Geraniol, Limonene, Linalool. 

*Organically grown
**Compounds naturally occuring within essential oils

How To Use
Our Booster Oils are functional and can be used in one of three ways.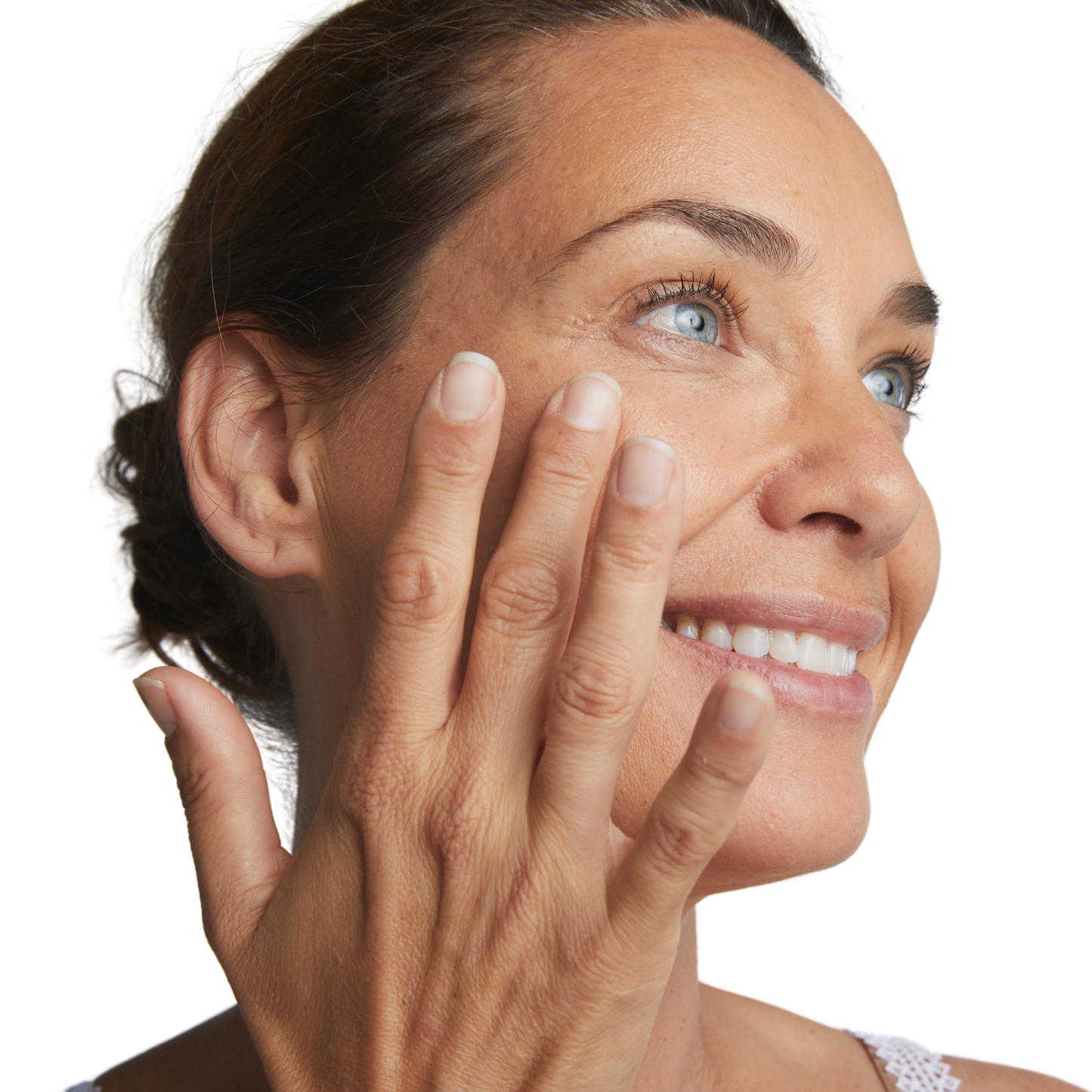 Targeted & Intensive Therapy
Smooth 2 drops over freshly cleansed, slightly damp skin. Layer underneath moisturiser for the morning, and wear alone for the evenings.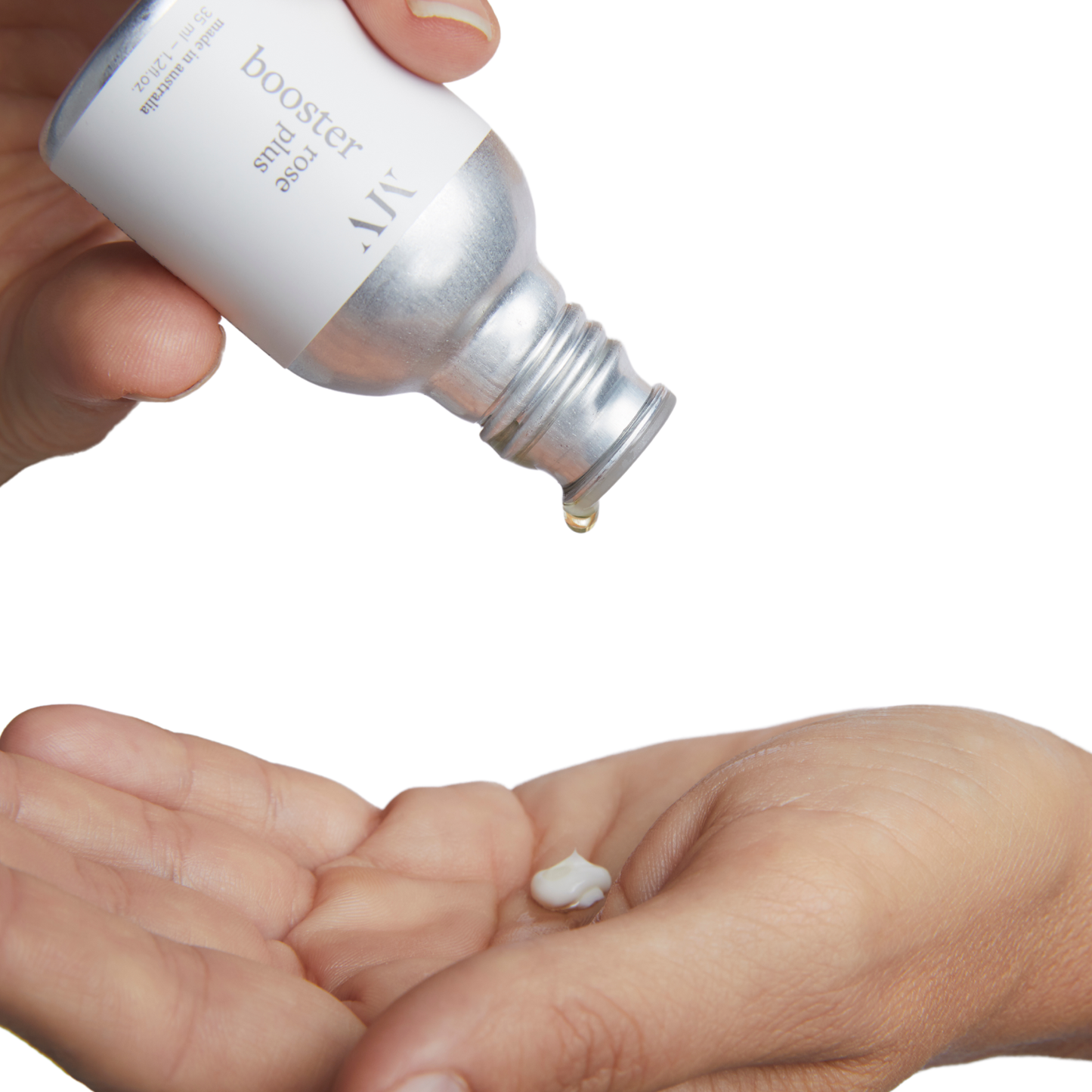 Customise Your Moisturiser
Create a bespoke moisturiser formulation by blending 1-2 drops together with the Rose Soothing & Protective Moisturiser. Smooth over face and neck.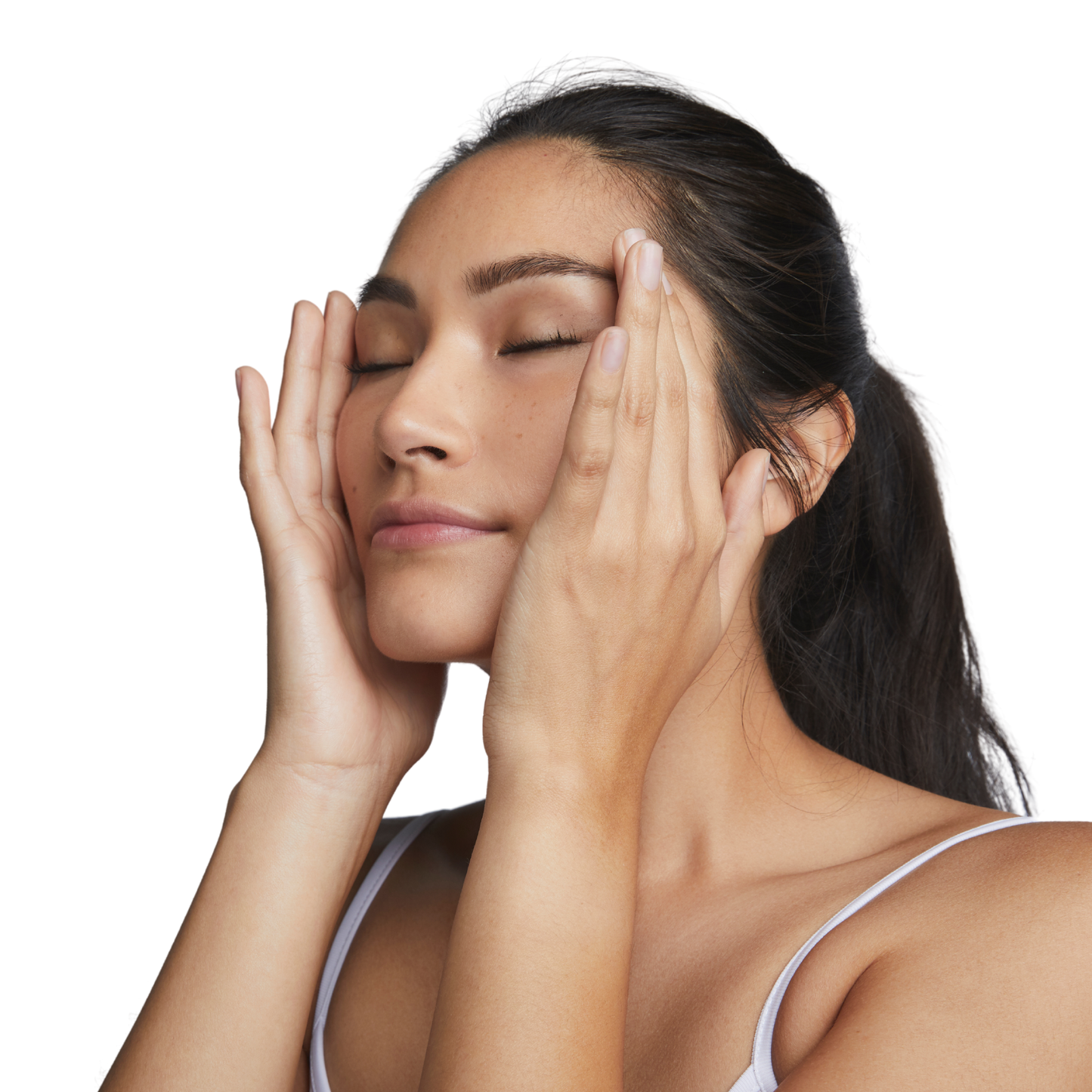 Evening Treatment
Diurnal rhythm means that skin undergoes regeneration, cell turnover, and repair during the evening. Instead of a cream, use a nourishing Booster Oil and enjoy the healing skin therapy whilst you sleep.
The Ritual
Discover how to use our Booster Oils, and where to layer them in your skin ritual.
How much should I use?

All our Booster Oils are incredibly potent and deliver unparalleled therapy. Just 2 drops, applied to damp skin, is all that you'll need.
How do I use an MV Booster Oil?

It's up to you, there are a few ways:

a) use them alone (particularly at night)
b) mix 2 drops in with a half pump of Rose Soothing & Protective Moisturier, blend together and apply to the skin, or
c) apply the oil first for targeted and intesive therapy, then follow with moisturiser
How to layer MV Boosters in your skincare ritual

Here is the 'layering' rule for how MV should be applied in your ritual.

1st - SERUM
If you're using our Native Power Serum, this comes first. It's water based and needs to go onto DAMP skin, before an oil or a moisturiser.

2nd - OILS
If you'e using our Pure Jojoba, or one of our Booster Oils - these are applied on top of a serum and underneath a moisturiser cream. This is because oils have the ability to travel trans-follicularly, down the hair follicle, and deliver nutrients much deeper than any cream could.

3rd - MOISTURISER
On top, always. We consider this an 'overcoat', moisturisers are designed to be occlusive, which means they sit atop the surface of your skin designed to protect and prevent against moisture loss. Definitely on top.
Why should I wear MV Booster Oils alone for the evening?

The MV Philosophy respects the skin's natural regenerative cycles in the evening. So we encourage you to leave the creamy moisturising shield for daytime protection only. MV oils are perfect for treatment while you sleep.
How to store and care for your Instant Revival Booster Oil

Store products in a bathroom cabinet or on a shelf that is not exposed to sunlight. Because MV products are fresh, it is important they are treated like living products, and not exposed to full sunlight or a heat source. The volatile essential oils and fragile essential fatty acid oils do not tolerate high temperatures and UV light well. During the hot summer months (26 degrees or more) it is recommended you store your MV products in the refrigerator.

Packaging & recyclability

Opting for primarily aluminium bottled packaging was no accident. Glass bottles are lovely - but boy are they heavy! We ship products to you so it's important to reduce the wastage from breakage, packing protection, and weight of our freight shipments.

Aluminium is perfect for us because it is safe & food grade (coated with an inert resin lining), and while it's not only lightweight it's also 100% recyclable as a 'closed loop' product. Which means that it can be recycled infinitely!

Recycling aluminium uses only 5% of the initial energy and only 5% of the greenhouse gases. It is for this reason that approximately 75% of the aluminium  ever produced is still in use today!

Instant Revival is boxed in 100% recyclable paper, to offer better protection during transport, and to allow us the space to print all the information necessary for compliancy protocols for international sales like the EU.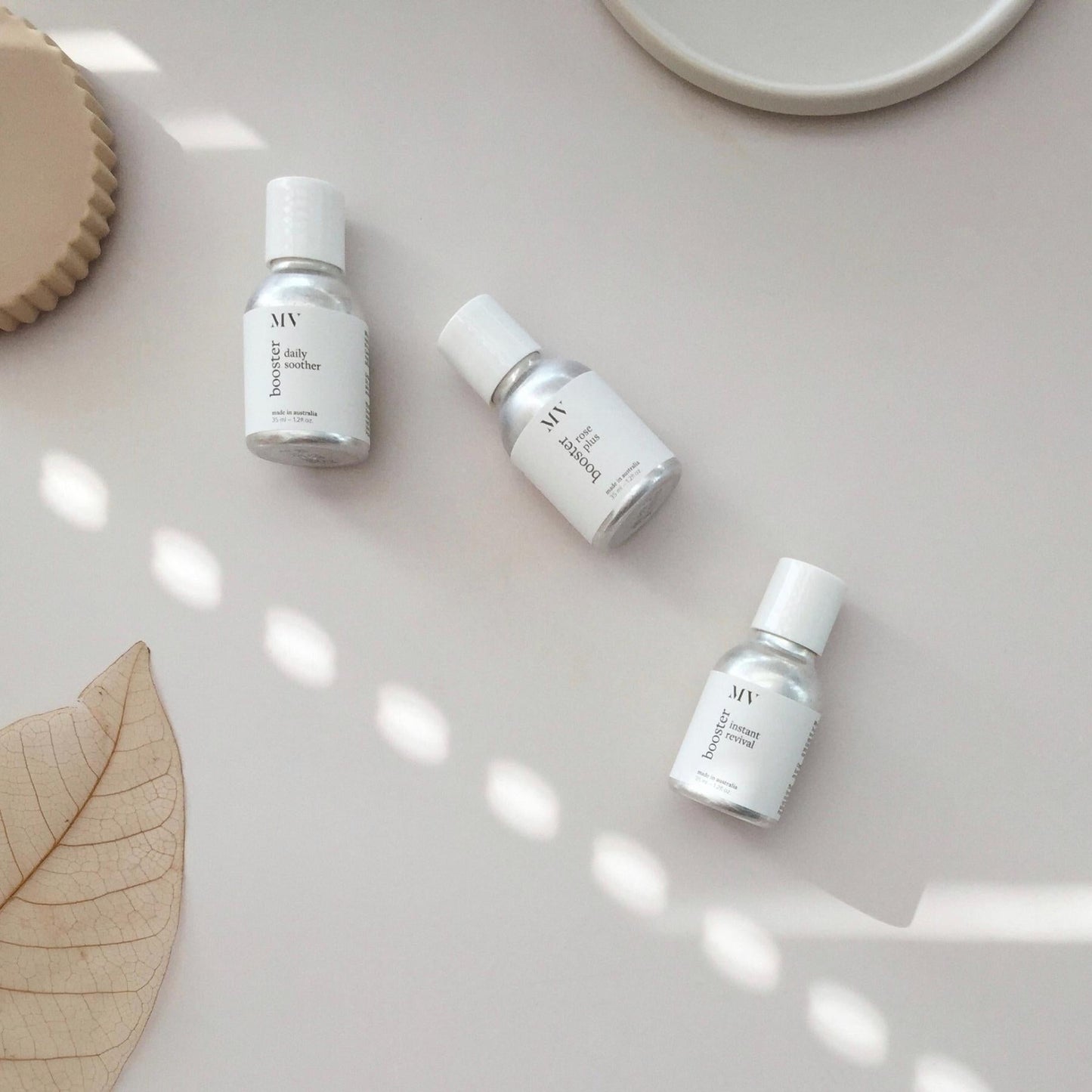 MV Booster Oils
Which Booster Oil To Choose?

We have three unique formualtions, find out which one best suits you.
Therapeutic grade ingredients
Therapeutic grade ingredients