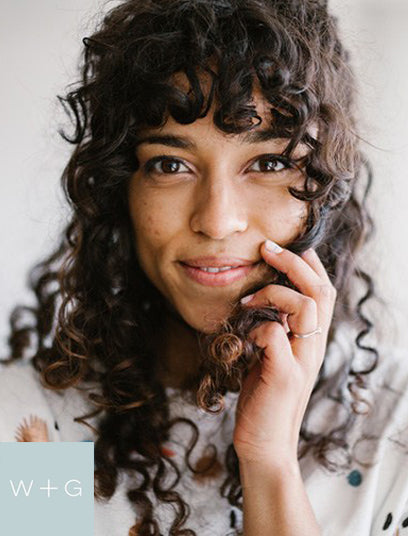 How to get glowy skin without switching up your entire beauty routine
You're in such a beauty regimen groove, you can cleanse, tone, and moisturize in your sleep (and some days, it feels like you actually do). But maybe, as much as you love your products, your routine is starting to feel a little, well, rote. Enter beauty boosters, which allow you to add a little something extra to the mix without overhauling your entire process.
WORDS | Rachel Lapidos
The same way you stir collagen into your coffee or protein into your smoothie for an extra pick-me-up, adding a booster to your serum or moisturizer can help you hone in on specific problem areas. Think of them as Moon Dusts for your top shelf.
"Beauty boosters are a great way to enhance your home regimen, similar to the way a esthetician mixes and cocktails during your facial," says Amy Pellot, manager of education and training at New York's Heyday (which just opened its fourth skin-care spa on the Upper West Side this month). "They really allow you to customize and be really specific about what you're targeting."
Jasmine Garnsworthy, founder of natural beauty brand The Buff (which recently launched its own line of customizable boosters), agrees. "Your skin's changing all the time—with the seasons, your hormones, and your lifestyle," she says."Beauty boosters are potent, targeted products that help you address those changes without transforming your entire skin-care routine." She explains that frankincense, for instance, helps with a dull complexion or breakouts, while geranium will help with hydration. Other popular boosters include antioxidants, like vitamin C, or essential oils.
Despite how tantalizing they may be, the boosters aren't for beginners (you can't just drop them into anything). "If you're game, our simple guidance is to mix them properly to get the maximum 'take' of the product," says Pellot. "If the booster's oil based, mix it with your oil-based serum. If it's water based, apply it on its own or mix it in a water-based serum or moisturizer." She says to think of it like oil and vinegar salad dressing—if you mix the wrong things, they won't blend, and your complexion won't get the assist you're looking for.
Once you get the hang of things, it's easy to get witchy as you mix and match until you find your perfect radiance-enhancing potion—consider it your at-home way to get a bespoke skin-care regimen.
A booster to add to your glow-inducing regimen: MV Skintherapy Rose Plus Booster