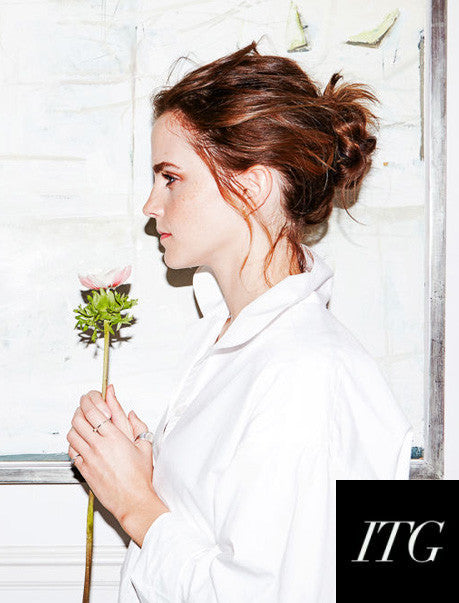 The Top Shelf: Emma Watson
Skincare
No matter what, I always wash my face at night. I could get back from a shoot at 4 AM and still cleanse, tone, and moisturize before going to bed. People are amazed by this, but it's just one of those self-care practices that I really enjoy. I think it's because, when I was going through puberty—particularly around ages 14 and 15—I had really bad skin. So when you get in a good place with you skin, you really appreciate it and try to take care of it.
I switch up my moisturizers depending on what issue I'm trying to address. I use the MV Skintherapy Rose Plus Booster a lot and also their Rose Soothing and Protective Moisturiser. If my skin is feeling a bit sun-damaged or congested, I like their 9 Oil Radiance Tonic.
Body
It took me a while, but I finally found some good natural deodorant. It's not an easy search! The best one I've found is Agent Nateur—I use the No. 3. Soapwalla's Deodorant Cream works too, but you have to scoop it out with your hands, so I always end up getting it on my clothes. But that one really works. If you need a 100% natural deodorant that you can rely on, it really does the job. You might just get it all over yourself.
Photo Credits: OLIVIA RICHARDSON