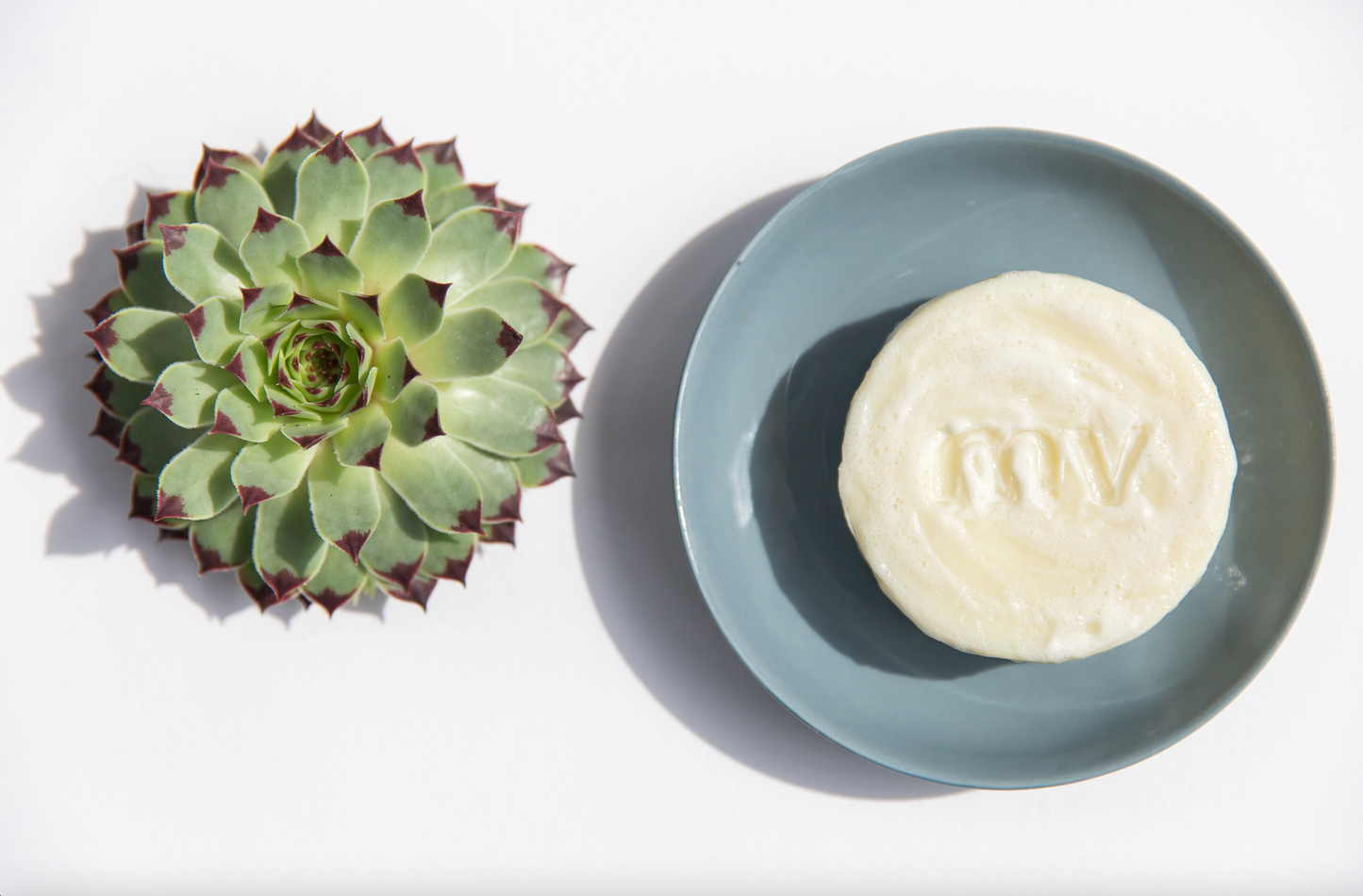 The concept of sustainable beauty is trending hard right now.  In fact, it has been for several years - years in which public interest has grown, while no clear definition of the term has ever been formalised.  Many brands are earnest about their intentions to create beauty products, supply chains, packaging and business practices which are environmentally friendly.  Not all succeed.  Then there are the businesses which use the words 'sustainable beauty' cynically or casually, to greenwash their brand or reposition it as eco-friendly, in spite of practices which are anything but sustainable.
At MV, we proudly describe our range and our business as sustainable, and it's a label - and a promise - we take seriously.  This doesn't mean every single aspect of our business passes the perfect 'zero impact' test, it means that we've considered the environmental implications of all aspects of our business, and chosen the least impactful, best practice we're able to within our own particular circumstances.
What is Sustainable Beauty?
In learning more on the subject of sustainable beauty, we came across a brilliant
post on the Sustainable Jungle blog.  This website is full of tips, tricks, people and products in the sustainability space, and we loved their thoughtful definition of what makes a sustainable and ethical beauty product.  At the heart of the blog is the concept that there are no brands doing this 100% perfectly - it is almost impossible to do so and be commercially viable.  But there are brands who are doing everything they can, which renders them the most sustainable option within the category.  
Interestingly, they identify that within this space, small brands where the founder is still involved in the making of the products (which describes MV to a tee!) are performing the best.  They also break criteria to assess a brand's sustainability credentials into two categories; ingredients and business practices.  Of these, four key areas are identified; ingredients must be cruelty-free, vegan, contain no palm oil and be non-toxic, while the business practices category considers ethical sourcing, charitable giving, thoughtful packaging and responsible resource and waste management.
 What Are We Doing Now?
We are proud to say that at MV, we're a fair way along the path towards meeting this stringent set of criteria.  Our formulas are deliberately concentrated which means our customers use less product and purchase less frequently, saving money and meaning we need to ship less frequently - a win-win!  Our packaging includes aluminium bottles - lighter, tougher and requiring less energy to recycle than glass - and we use the many, many metres of backing from our labels as bulky packaging filler. 
You can read more about all our specific environmental initiatives here.
When it comes to ingredients, those we select are cruelty-free, mostly vegan (everything except our new multiBALM, which contains beeswax), organic where possible (click HERE to read more on this), and we source them through channels with fair trade practices in place.  It's our pleasure to be able to contribute to charities and organisations as varied as Youth off The Streets and the Ovarian Cancer Foundation.
What Can We Do Next?
We see being a sustainable beauty brand not as a destination, but as a journey.
  There will always be new technology or new thinking we can take advantage of to reduce our footprint further.  A perfect example is with the boxes we use for shipping - currently, they're made from 76% recycled material, but we'd love to find boxes of a similar quality made from 100% recycled material if possible.
We've also researched the possibility of offering 'refills' of our product bottles to customers, after receiving suggestions for this service.  While we believe it's a great concept and suitable for some brands and products, it isn't a feasible option for us.  Due to the fact that we do not use synthetic chemical preserving agents, our products are more delicate than conventional skincare brands and we need to be extra cautious of contamination and safety. Re-using old pumps that are inserted into a refill product poses the risk of bacteria being introduced, and because we specialise in treating those with sensitivity and inflamed skin condition, we are even more diligent with upholding our quality control measures. The 'refill' packet itself would need to be single use too, so that introduces another aspect of waste that overall doesn't balance the scale to this option being very eco or sustainable for us.
We continue to educate ourselves in this space, and when we know better, we do better.  In this way, we keep taking small but important steps as a business and as people towards mitigating our impact on this extraordinary planet we call home.