Why you'll love it
The ultimate inside-out beauty tonic for truly holistic skin therapy. This beautiful blend of premium, organic ingredients has been exclusively formulated for MV by renown 'tea queen' Naturopath Anthia Koullouros. Antioxidant rich and featuring a delicious dance of anti-inflammatory, detoxifying, and anti-bacterial botanicals - this rosy pink herbal brew is a fruity delight for the senses.

Created for
The beauty of ritual, inspiring a moment of stillness, and of course - delicious drinking.

The Ritual ~inhaling deeply~
Grab your favourite tea drinking vessel and steep 1 tsp, per cup of boiled water, for 1-3 mins. 
Enjoy piping hot or freshly chilled over ice.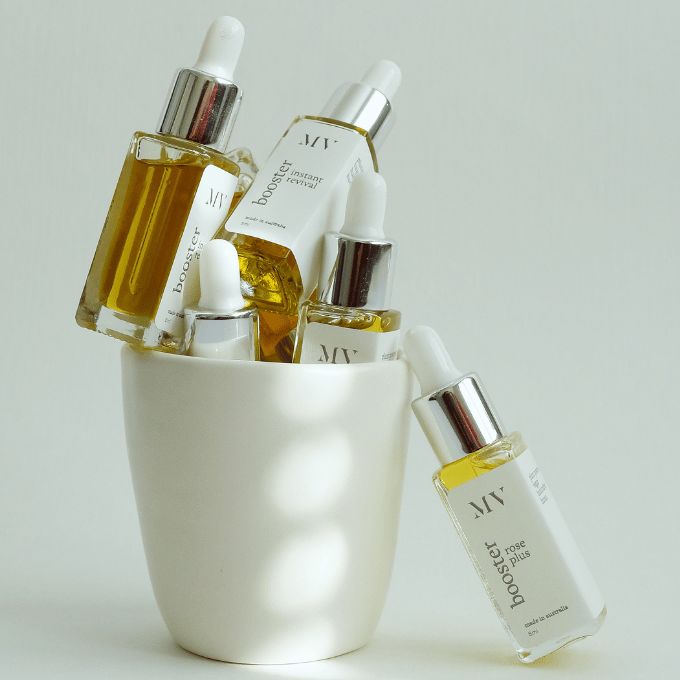 Booster Oils
Created over 23 years ago, these heritage formulations deliver targeted bioactives deeper into the cellular matrix.


Discover why these receive industry accolades and celebrity fanfare.