Highly therapeutic
Formulated with plant-powered actives used at their therapeutic doses
Concentrated Formulation
Rich and decadent, a true crème formulation to deliver intensive results
Hand crafted & small-batch
This protects the potency, efficacy, and ensures incredible quality is preserved
Highly therapeutic
Formulated with plant-powered actives used at their therapeutic doses
Concentrated Formulation
Rich and decadent, a true crème formulation to deliver intensive results
Hand crafted & small-batch
This protects the potency, efficacy, and ensures incredible quality is preserved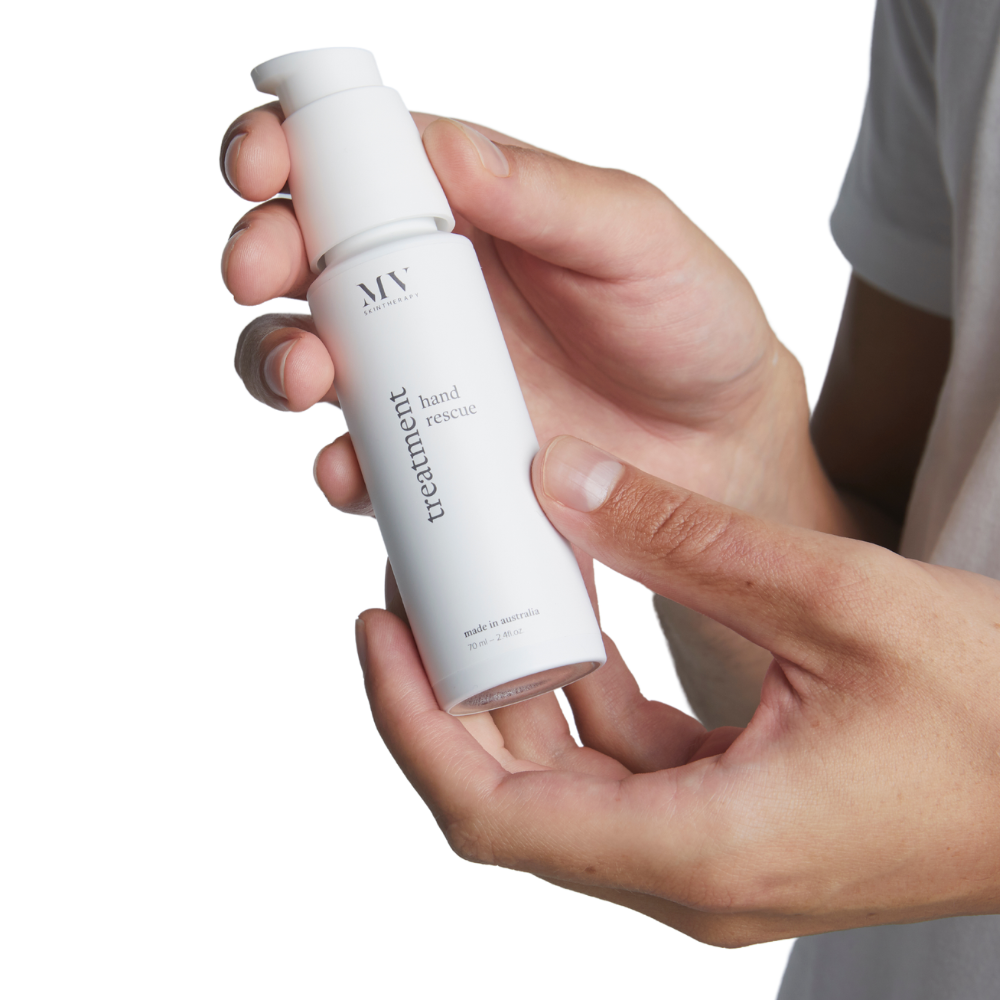 Why You'll Love It
An ultra rich cream to 'rescue' dry and ravaged hands.
Formulated with reparative and nurturing botanicals; Calendula, Rosehip, Sandalwood and Benzoin - this deliciously scented blend works beautifully to quench and protect hands, transforming the unhappiest of cuticles literally overnight.
・Pentrates deeply to nurture, soothe, and replenish
・Enriched with healing flavonoids
・Possesses phytocompounds that are anti-inflammatory, anti-bacterial, and anti-fungal
・Smells insanely delicious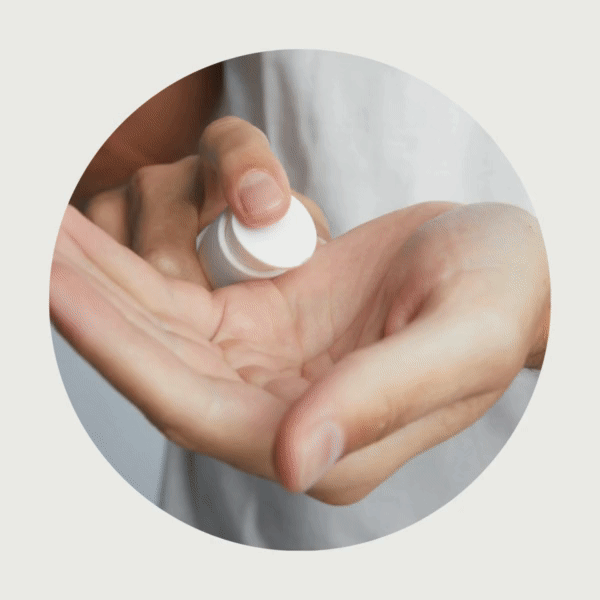 An Intensive Remedy
Created for more than just hands

This intensive remedy can be put to work to restore all skin in need of a reparative moisturising treatment.
✔️ Cuticles
✔️ Feet & heels
✔️ Elbows & knees
✔️ Practicall any areas of severe dryness or dehydration
Apply liberally, and as often as required to soothe, nourish, and restore.
Real Feedback, Real People
It's a winner!
I have very dry skin and suffer from painful cracks and splits on my fingers, especially through winter. This hand cream is amazing and keeps my skin healthy and moisturised. I find that by using this cream, I can avoid using prescription treatments for my hands, and they are naturally smooth and feel great.
Emma (Verified Buyer Review)
The best hand cream!
I've tried numerous hand creams and this is by far the best there is in the natural hand cream market. This hand cream works so well to keep the hands hydrated during winter. It also has a gorgeous scent which is a plus. Definitely recommend trying this if you haven't, you won't regret it!
Coleta P (Verified Buyer Review)
Addicted! Best Hand Cream EVER!
I've lost count of how many bottles I have bought of this. Truly the most luscious hand cream ever - I use it every night before bed. Smells absolutely delicious and feels great.
Liz D (Verifed Buyer Review)
Organic Camellia Seed Oil

Camellia Oil has a uniquely lightweight and easily absorbable characteristic, allowing for deep dermal penetration that supports the skin, improves flexibility and structure, and creates an instantly supple complexion - without any greasy feel.

Seeds of this wonderful plant hold impressive medicinal properties due to the collection of unique tea polyphenols with Vitamins A, B, D, and E. Together this combination provides a diverse range of antioxidant actions that function to protect and repair from UV damage and support healthy cell growth.
Calendula

A magical and highly therapeutic oil extracted from Marigold flowers, Calendula is prized for its anti-inflammatory, anti-fungal and antibacterial properties. Also enriched with flavonoids, this powerful healing ingredient can also provide valuable relief for eczema, acne, rashes, insect bites, sunburn and dry flaky skin conditions.
Shea Butter

A wonderful skin softener, rich in essential fatty acids and antioxidants. It has anti-inflammatory and healing properties that promote elasticity.
Rosehip

Rich in essential fatty acids, Vitamin A, Beta-carotene and Rosehip Oil that help to repair and regenerate damaged tissue, reduce inflammation, boost collagen formation and protect against free radical damage. An essential ingredient for mature and sun-damaged skins, burns and scarring as well as those with dry, flaky and itchy skin conditions.  
Sandalwood

We love Australian Sandalwood because it increases and restores the skins ability to retain moisture. With anti-inflammatory, antibacterial and skin softening capabilities, this highly versatile oil is one of our go-to ingredients for treating dehydrated and damaged skin conditions.
Benzoin

A naturally occurring gum resin extracted from the Styrax tree, this rich resin has been used for centuries in the treatment of dry, cracked and chapped skin. Antiseptic and antifungal, Benzoin also improves skin elasticity and speeds wound healing.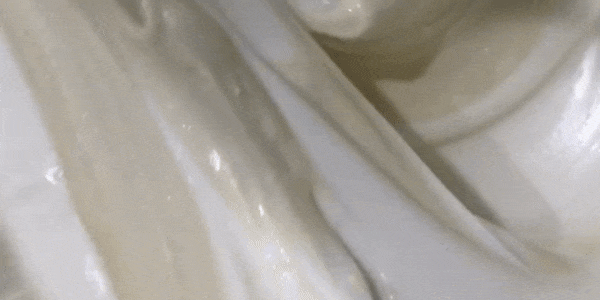 How often should I apply Hand Rescue?

Apply as often as required to soothe, nourish and restore. Especially beneficial after hand washing/sanitising, and before slipping into bed.
How do I pair Hand Rescue with multiBALM for cuticle care?

First, massage Hand Rescue liberally over hands, wrists, elbows, and cuticles.

Next, melt our golden and buttery multiBALM across cuticles, massaging around the nail bed. Using multiBALM as a finishing coat will provide an added shield and work as an intensive softening treatment.
Can I apply this on other areas of my body? If so, where?

Yes. Our Hand Rescue is created for more than just hands - this intensive remedy can be put to work on feet, elbows, knees - practically any areas of severe dryness or dehydration.

For deep cracks and fissures on your feet, massage a liberal amount into your heels, pop on some comfy socks then go to sleep. A wonderfully healing and therapeautic foot treat and a great way to prepare your feet for summer.
The Perfect Handbag Companion?
The Hand Rescue pairs beautifully with our multiBALM, for instant relief, on-the-go.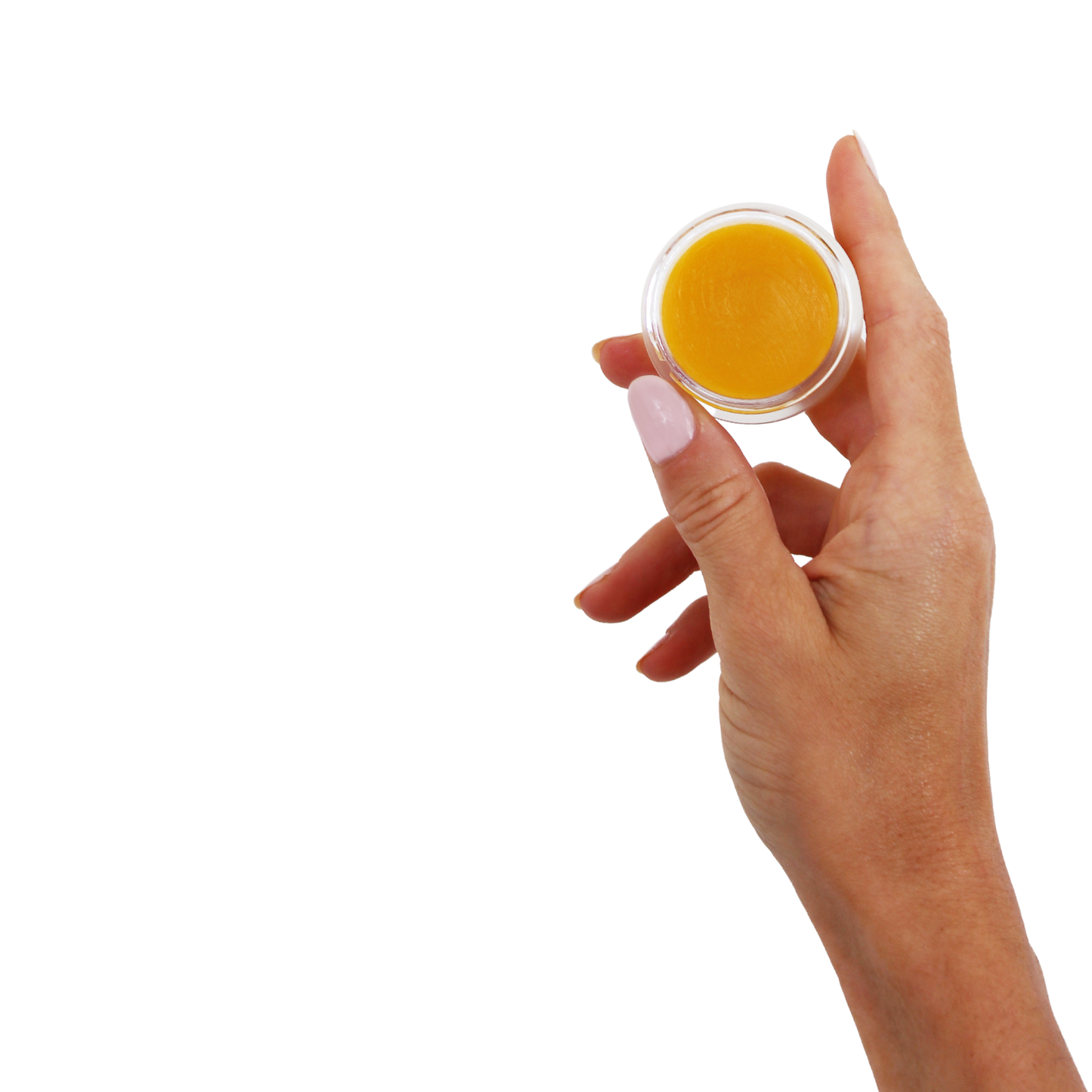 multiBALM
The one-pot-wonder
Our golden buttery balm to cure irritations and soothe unhappy skin.

• Intensely treat ANY areas of dry and damaged skin
• Soften flaky lips
• Melt away hardened cuticles
• Soothe peri-oral dermatitis
• Repair skin affected by eczema and dermatitis
+ much more!

Therapeutic grade ingredients
Therapeutic grade ingredients