INCLUDES FREE GIFT
We've wrapped this kit in our iconic linen bag and included our 4 x award winning multiBALM - free
INCLUDES FREE GIFT
We've wrapped this kit in our iconic linen bag and included our 4 x award winning multiBALM - free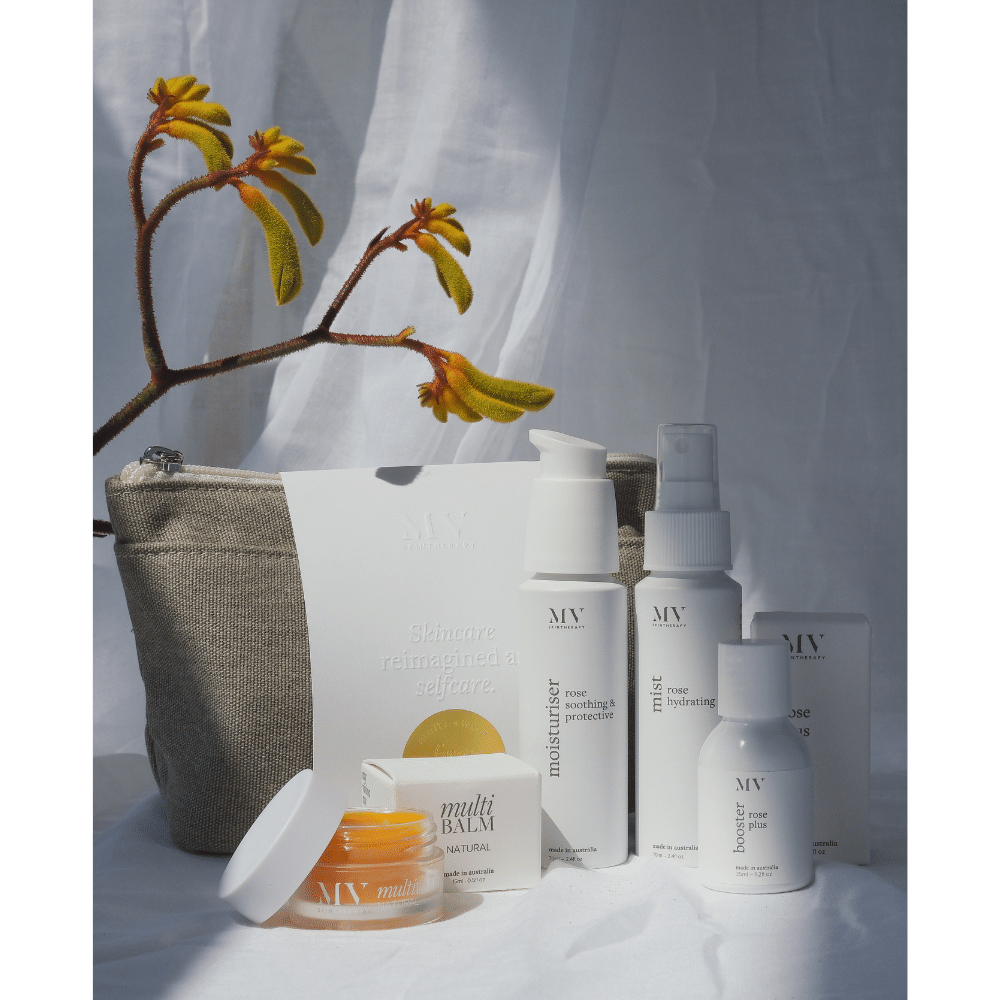 The Gift Of The Season
This skin-changing gift is the kit they never knew they needed.


Designed for those who are impossible to buy for, the ones who have (almost) everything, and for the extra special people who deserve the ultimate indulgence.

Rose Heaven brings together our three hero rose products, together with our quadruple award-winning balm. Collectively, these products have collected 13 industry awards, and are our most frequently prescribed products for absolutely all skin-types, including those with sensitivity.
・70ml Rose Hydrating Mist
・35ml Rose Plus Booster
・70ml Rose Soothing & Protective Moisturiser
・multiBALM - free
・Iconic linen bag - free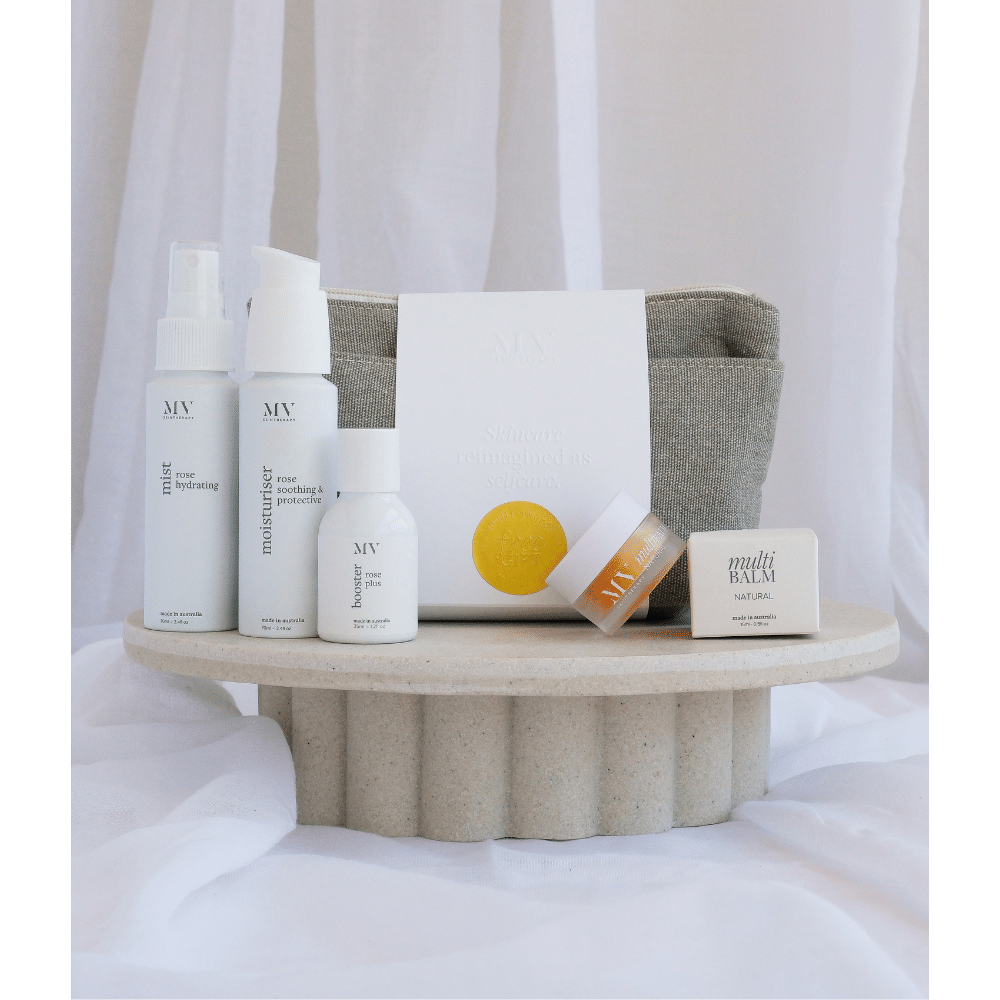 Created For Everyday Indulgence
Imagine surrendering to the heaven scent of thousands of Bulgarian rose petals, picked only at dawn.

This trio of our Rose best sellers will take you there.

Thousands of Bulgarian Rose petals work harmoniously to soothe unsettled complexions, protect delicate skin, replenish lost vitality, and deliver wonderfully quenching relief for all skin types, including sensitive.

Gift this set to someone who deserves daily indulgence and nurture. Even if that someone is you.

The Rose Heaven Gift Set Contains
In Good Company
Don't (just) take our word for it. Take theirs too.

We wear our customer reviews as badges of honour. Thousands of MV devotees can attest to the unrivalled quality of our formulations, delivering unparalleled skin therapy.
That the products in this kit are known to be adored by the likes of Emma Watson, Kate Hudson, and Poppy Delevingne is very flattering indeed - but we do this for you.
We are honoured to change the lives of everyday people by helping them love the skin they're in.
x
Life saving perfect combination
The Rose Mist and Moisturiser, working with the rose plus booster oil have done what no other product could (and there have been many) that is to ease and manage my seborrheic dermatitis and rosacea. My unbelievably sensitive skin has become more supple and hydrated and I no longer want to scratch off layers. Thankyou MV!
Karen.L - Verified Buyer Review
Eczema Wonder
I have recently had an extreme flare up of eczema around my eyes (dust allergy) and absolutely nothing has helped. I have spent a fortune trying everything on the market until this. I haven't even written an review before but I want others who suffer eczema as bad as me to know - this healed up the extreme eczema around my eyes and neck in under a week! In fact I was seeing the relief in a day. Honestly, I need this little balm of magic in a tub! Never want to run out of it again. Thankyou MV so so much
Rose.P - Verified Buyer Review
Amazing
The rose mist has been an amazing game changer for my skin! It locks in moisture and keeps my ageing skin hydrated. I LOVE this product!
Belinda.W - Verified Buyer Review

I use a range of MV products for my cleansing routine and absolutely love them all. I am 52 and regularly get comments on my skin which makes me very grateful to Sharon for recommending the products to me over 15 years ago! I haven't deviated since xxx

Polly.W - Verified Buyer Review
Skin is so soft!
I have very sensitive, dry skin, and on many pain killers from back operations.
I try to look after my skin with organic natural products. This Rose Plus Booster is amazing! My skin feels so soft and smooth and nourished after one week. It has managed to get the redness and heat from my face calmed down. I will definitely be using this all the time. Thank you for being so passionate about you dreams, so that we can benefit from your hard work and patience
Rosemary.B - Verified Buyer Review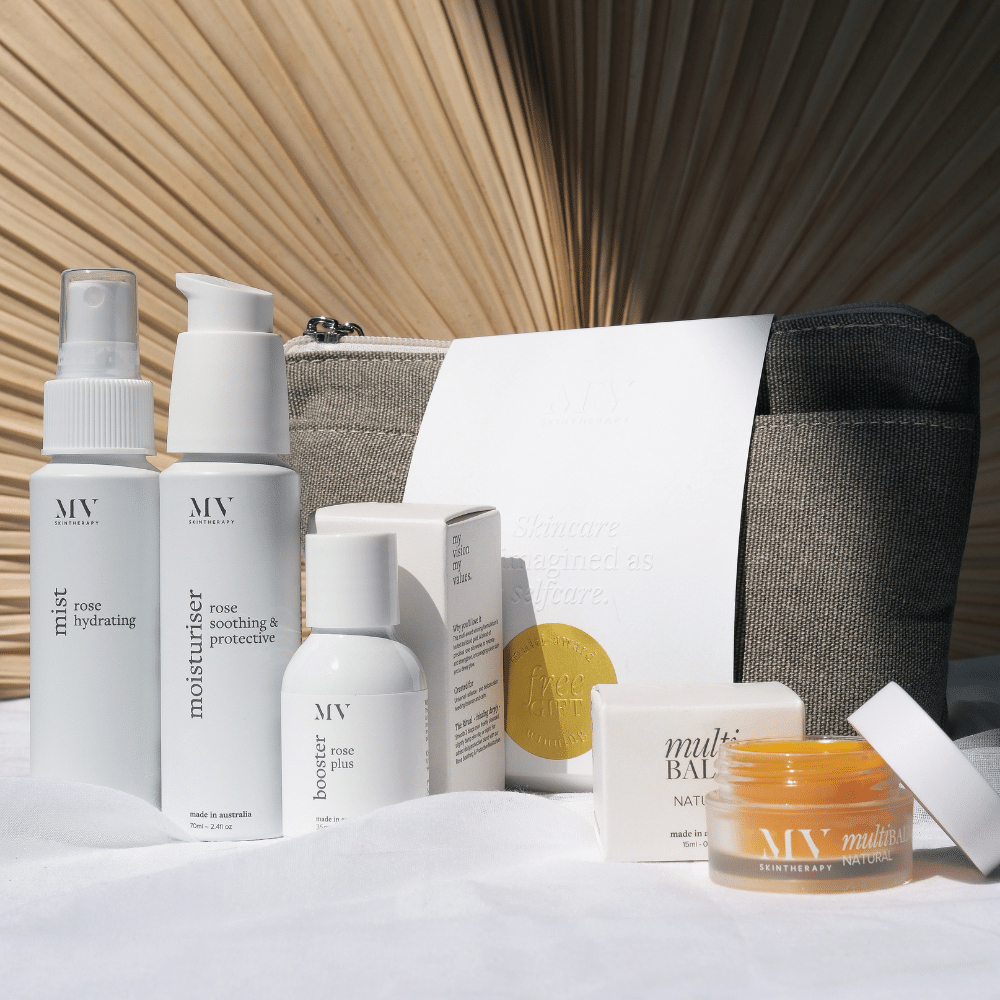 Gentle Remedies For

・Sensitivity
・Dehydration
・Inflammation
・Rosacea
・Hormonal skins
・PCOS
・Sunburn
・Post abrasive cosmetic procedures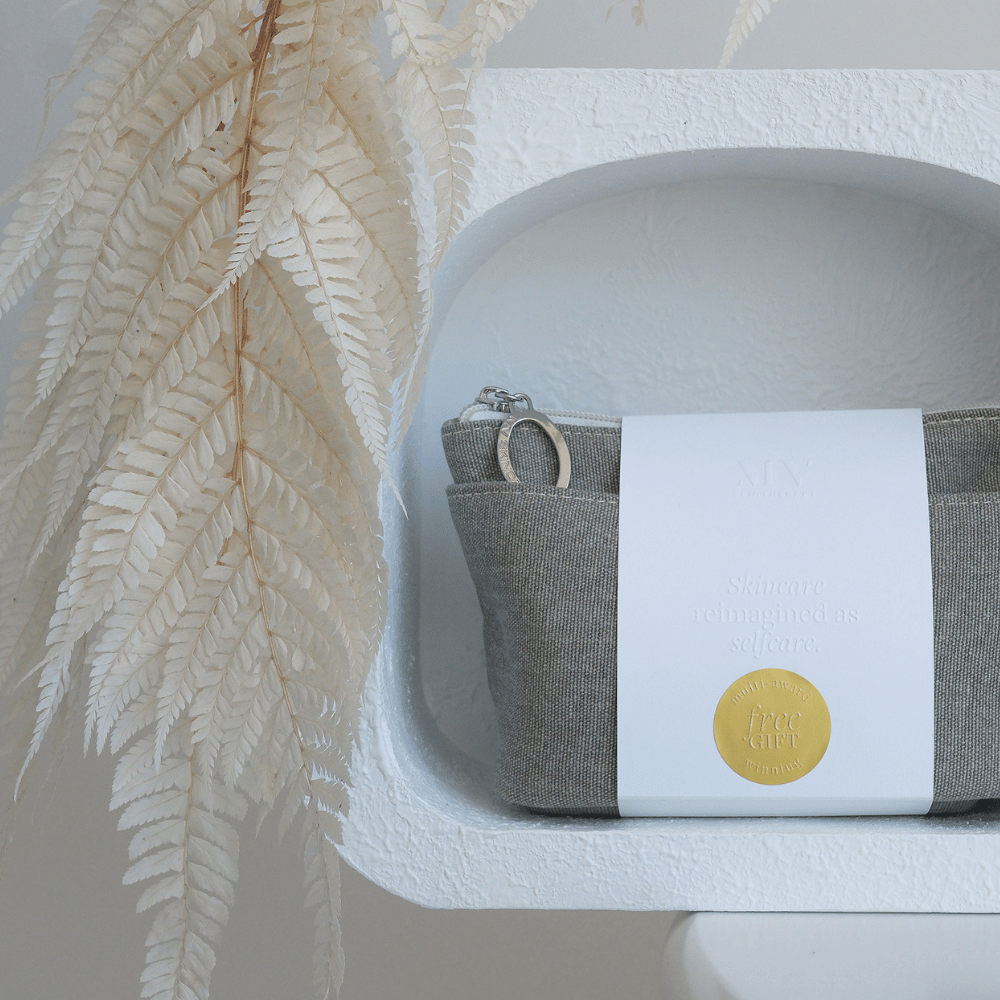 Ready For Beautiful Gifting
We've carefully hand packed these luxe products together into our iconic linen bag, wrapped with our embossed gift label and adorned with a gold badge.

Ready for you to spoil someone special with a skin-loving treat.

YOUR FREE GIFTS INCLUDE

Quadruple Award Winning multiBALM
The MV Iconic Linen Bag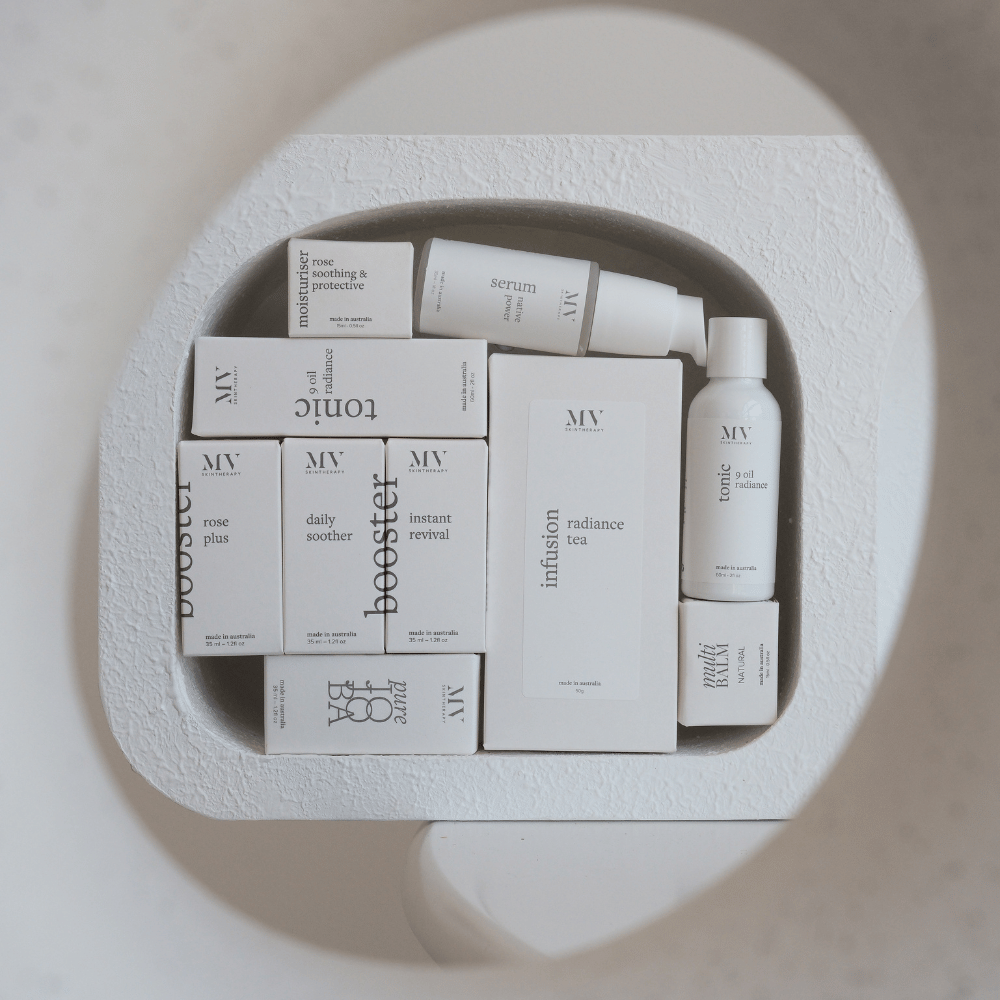 Something Else?
Need help unscrambling the puzzle of 'what to buy'?

We have you covered!

For a gift that wraps someone in luxe indulgence every single day, let's explore some ideas....
Therapeutic grade ingredients
Therapeutic grade ingredients