Happy Hands Ritual
DRY HANDS AND NAILS?
There's only one downside to the intense hand-washing regime we've all been on lately - it dries out your hands and cuticles, leaving you with dull nails and parched skin 😔 
If you'd love to restore your hands to pre-isolation glory, we have the perfect overnight solution!
Every night for one week, follow these simple steps and transform those ravaged hands into a buttery-softness…
Massage our Pure Jojoba Oil into your cuticles for 2 mins.

Slather our delicious Hand Rescue over your hands and cuticles, massaging until the cream has fully absorbed.

Apply 2 more pumps of Hand Rescue then slip on some cotton gloves and hop into bed.

In the morning, remove the gloves and voila - you have smiling hands and supple cuticles!
HOT TIP: To maintain happy hands, repeat twice weekly after the initial week!
Sorry, there are no products in this collection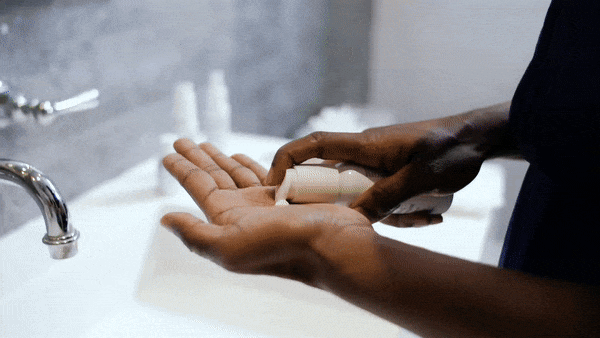 Discover Our Rituals
Our unique Skin Rituals are powerful sensory experiences that unite touch, breath, scent and intention – created to nurture & comfort even the most sensitive skin, while soothing the senses.
100% Australian Made & Owned
Small-batch & Handcrafted
Therapeutic grade Ingredients
100% Australian Made & Owned
Small-batch & Handcrafted
Therapeutic grade Ingredients