Discover the gentle, restorative power of compressing cleansing.
Discover the gentle, restorative power of compressing cleansing.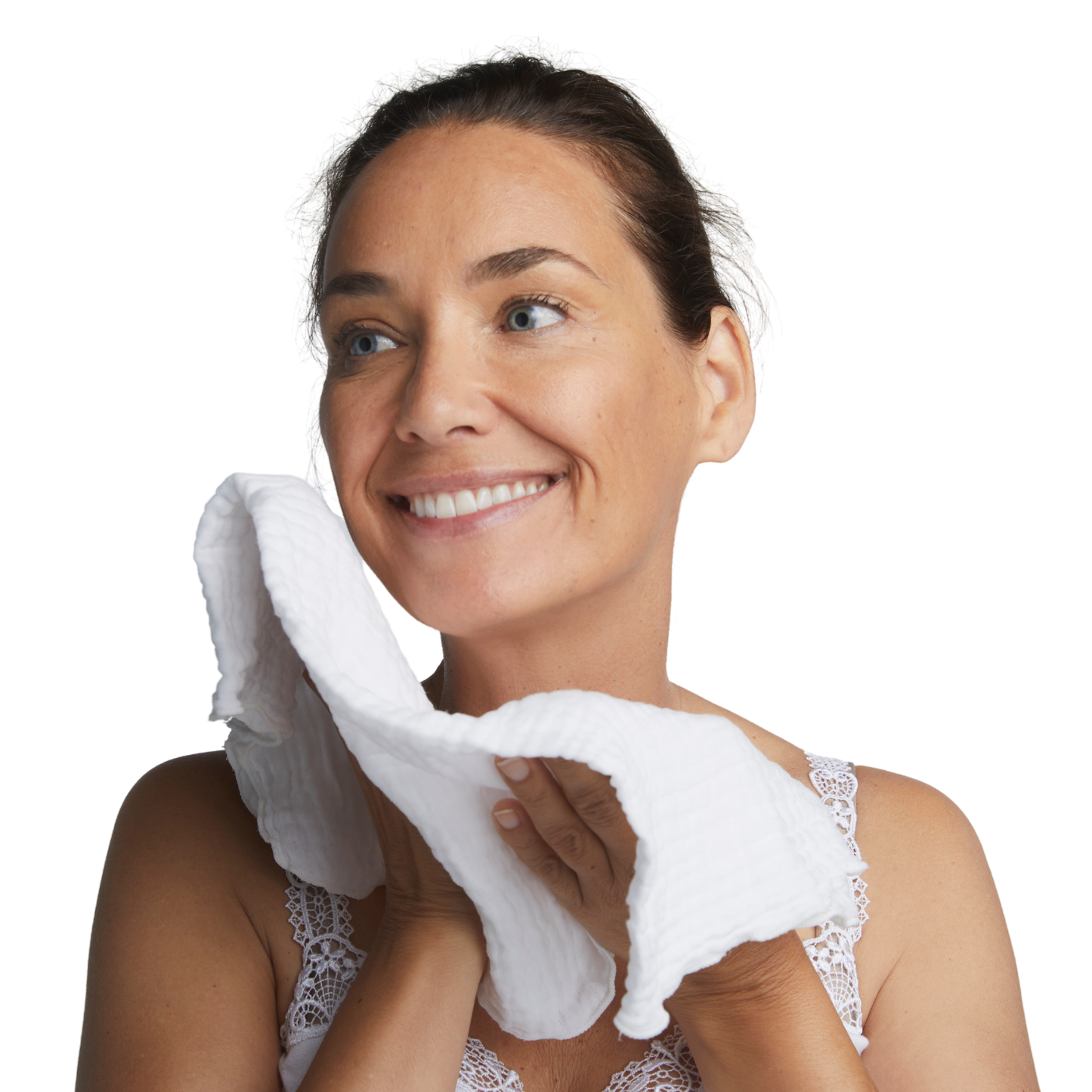 Why You'll Love It
100% organic cotton, unbleached and ultra-delicate. This perfectly simple tool is vital to every MV Ritual and used to create a steamy compress that will soften, gently exfoliate and infuse.
Master this nurturing method of cleansing and your skin will thank you forever.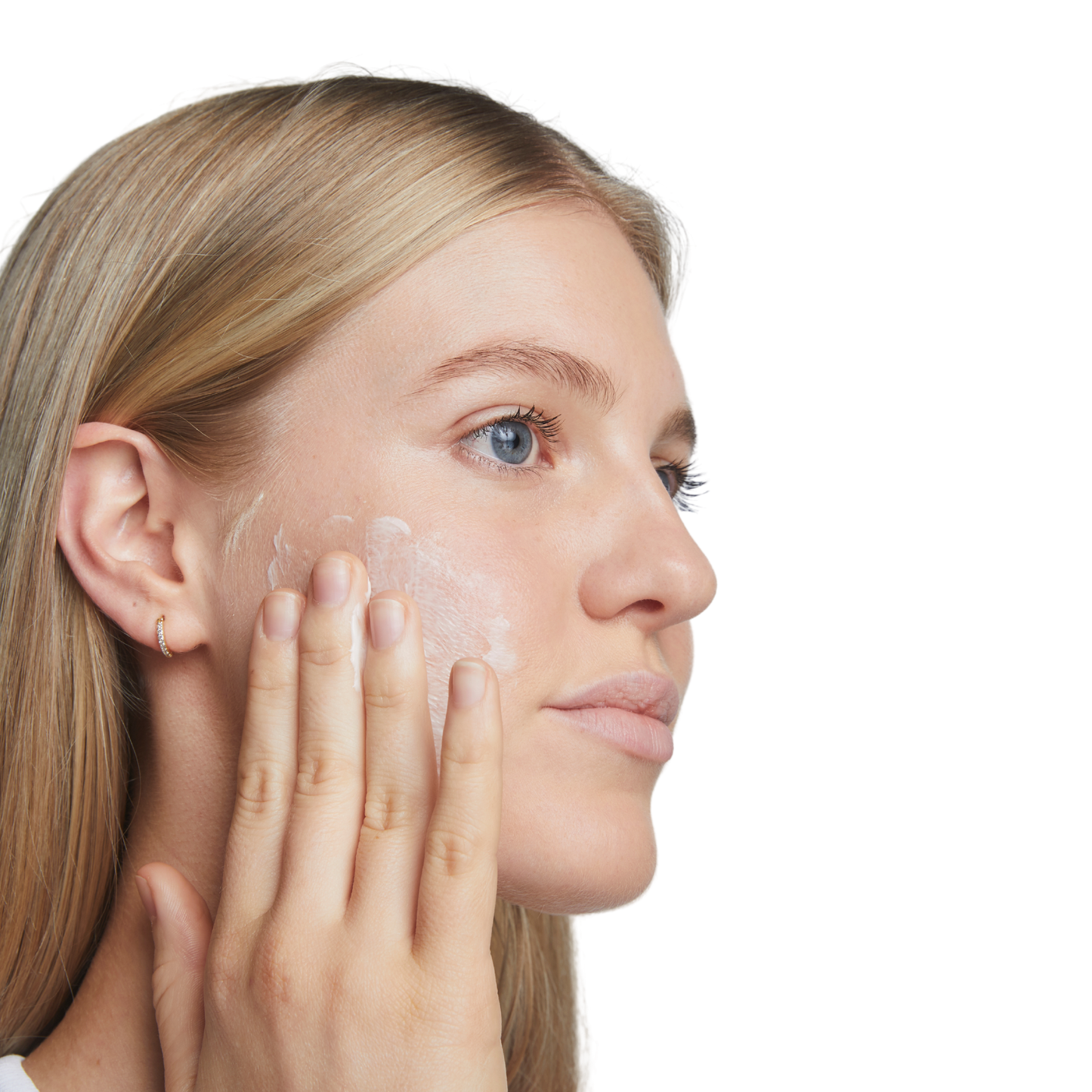 Cleanses & Exfoliates
We don't believe in harsh, physical, enzyme, or chemical exfoliants that aggravate the surface of the skin, causing micro-trauma, inflammation, and that disrupt the delicate skin microbiome.
We do however encourage gentle exfoliation and delicate removal of skin cells via the ultra-softening properties of our Gentle Cream Cleanser formulation, combined with the subtle steaming and lifting action of our Compress Cleansing Cloth.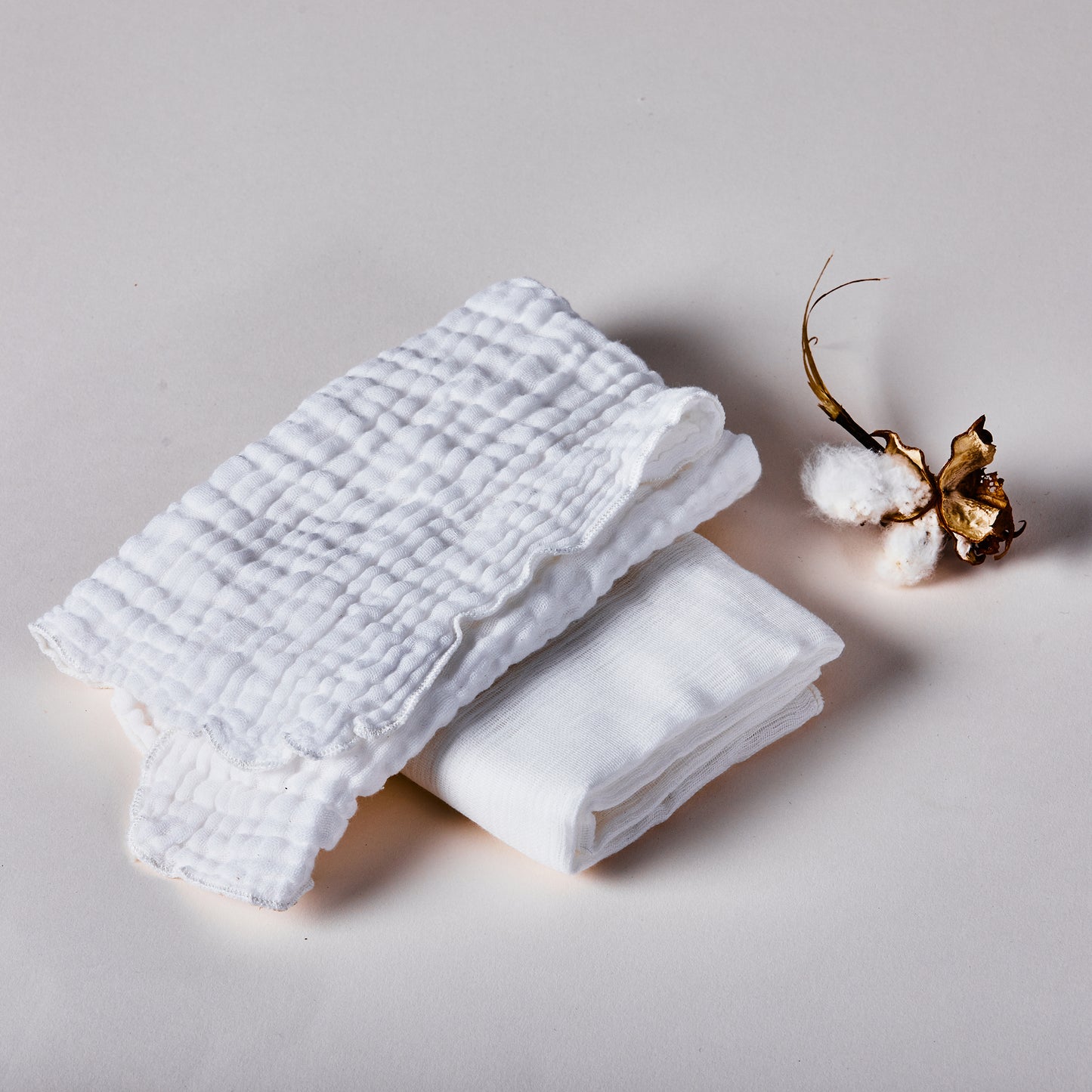 Why It's Not Like Other Face Cloths
A superior compress cloth
・100% organic and unbleached cotton, containing no harmful toxins
・Open-weave fibre that allows for subtle exfoliation
・Ultra light-weight, perfect for travel
・Quick-drying ability prevents bacteria growth, unlike thicker face cloths
・Delicate, yet durable and machine washable. Perfect for use over and over again
Master The Art Of Compress Cleansing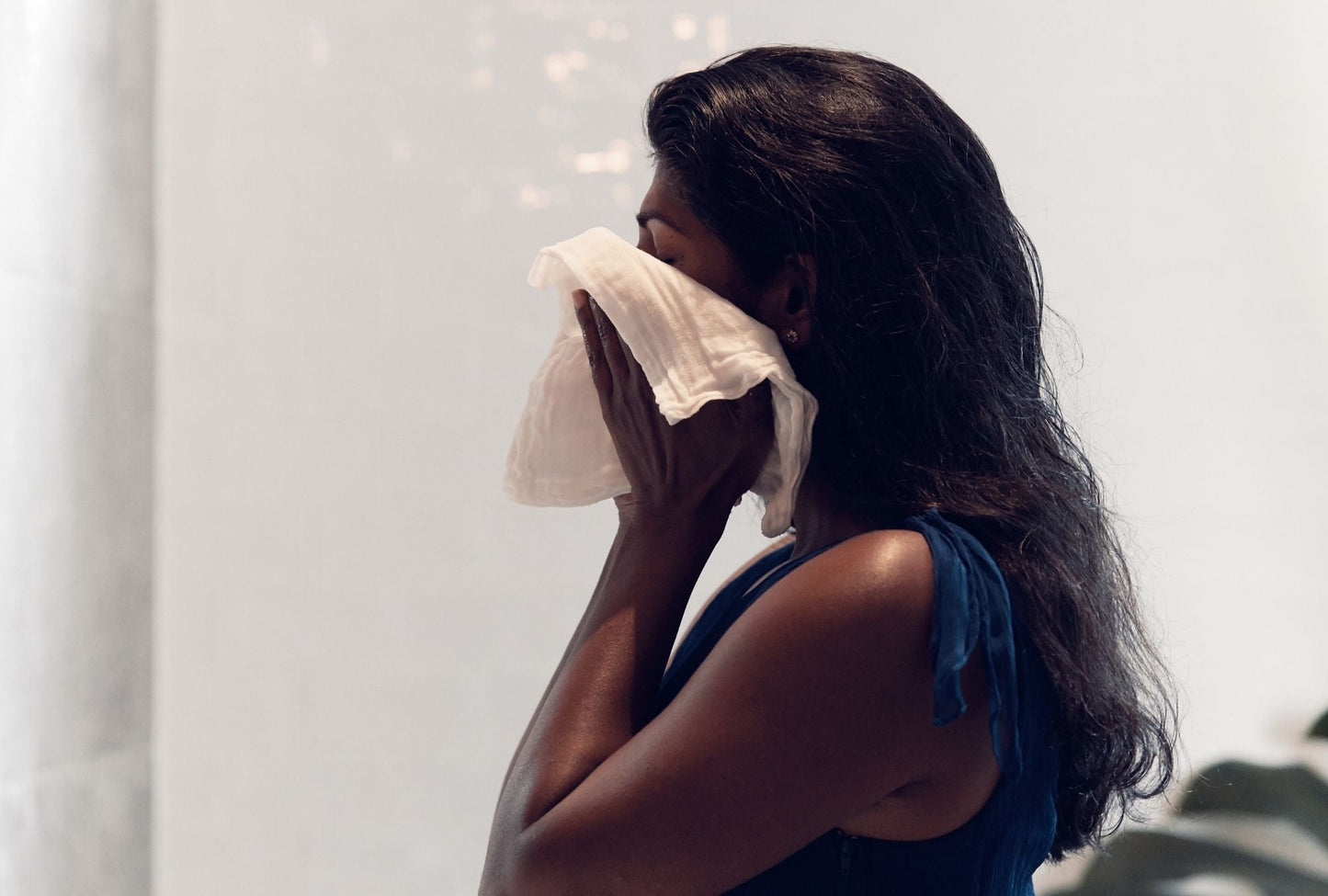 Discover A New Way To Cleanse
Steam, soften, infuse and gently exfoliate the skin.
More than 25 years ago, MV SKINTHERAPY founder Sharon McGlinchey abandoned harsh, skin-stripping exfoliation techniques for the simple and empowering ritual of warm compressing.
Held quietly against the face, the warm compress is both comforting and expansive, working as if by magic to relax tension in your facial muscles and bring your mind and body back to the present moment. Blood is drawn to the surface of the skin delivering much-needed oxygen and nutrients, while the movement of the cloth works to remove product, impurities and cellular waste.
Is the Compress Cleansing Cloth machine washable?

As our MV Compress Cleansing Cloth is 100% organic cotton and unbleached, it is definitely machine washable.
How often should I wash my Compress Cloth?

For optimal hygiene, rinse the cloth well, then open out and drape either in the bathroom or outdoors. This will allow 4 uses before machine laundering is required.

We recommend having a couple of our MV Compress Cleansing Cloths and wash out in the machine perhaps half way through the week. However, if you wear a lot of make up, you may want to change it over every few days.
The Incredible Double Cleanse Treatment
The Incredible Double Cleanse Treatment
If you crave intensive rejuvenation and a return to radiance, our 9 Oil Ritual will deliver you incredible results.
Therapeutic grade ingredients
Therapeutic grade ingredients